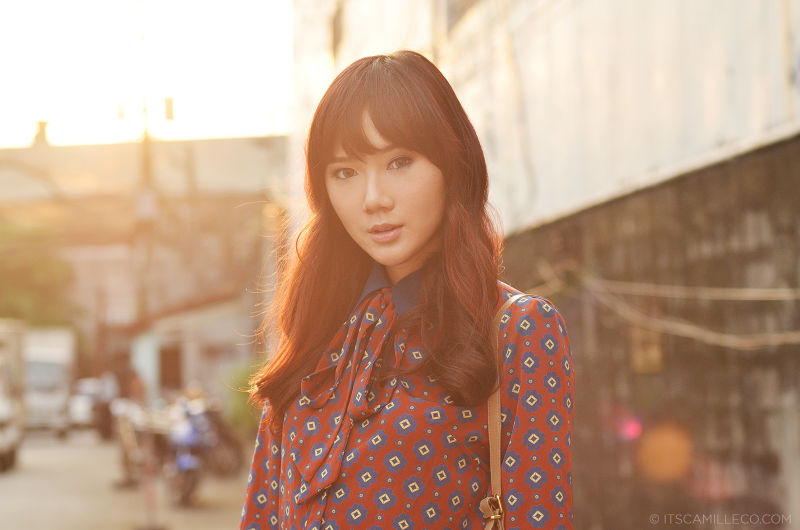 Because I'm only an amateur photographer who know nothing about lights and professional photography equipment, I rely heavily on sunlight. The way the sun is shining affects my photos greatly so I often find myself chasing after it. The easiest time to take photos are during mornings or afternoons when the sun is still bright but not so bright that it washes the colors out. Noon is the worst. It's painful and casts shadows on all the wrong places which makes it so hard to work with. Sunsets, however, is a hit or miss. When it IS a hit though, it creates the most dramatic photos. The warm glow it gives you is like no other. This set of photos is clearly a hit.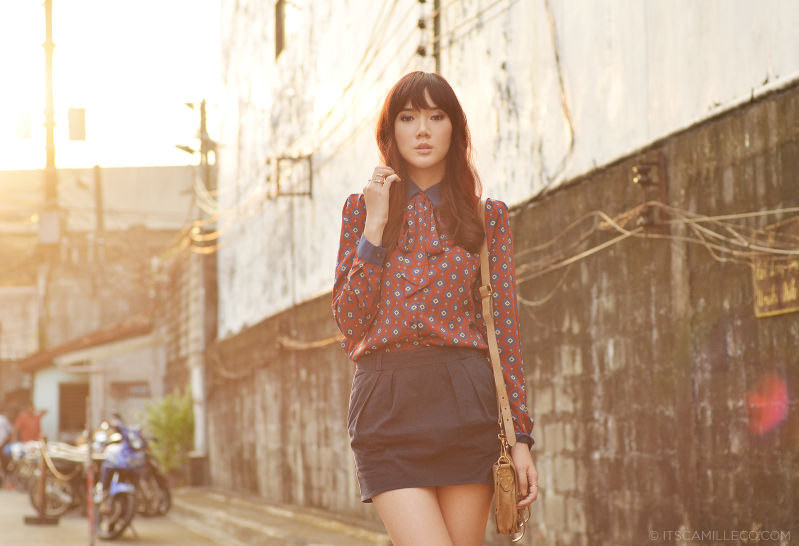 I didn't intend to take photos during this time though. I like playing it safe so I always try my best to take photos earlier in the day. But since my shoot with my Forever 21 winners wrapped up later than expected, I had no choice. I love how the photos turned out though. The tone of my photos suit the fall colors of my outfit well–especially that of my top.
Hype this look at Lookbook.nu here.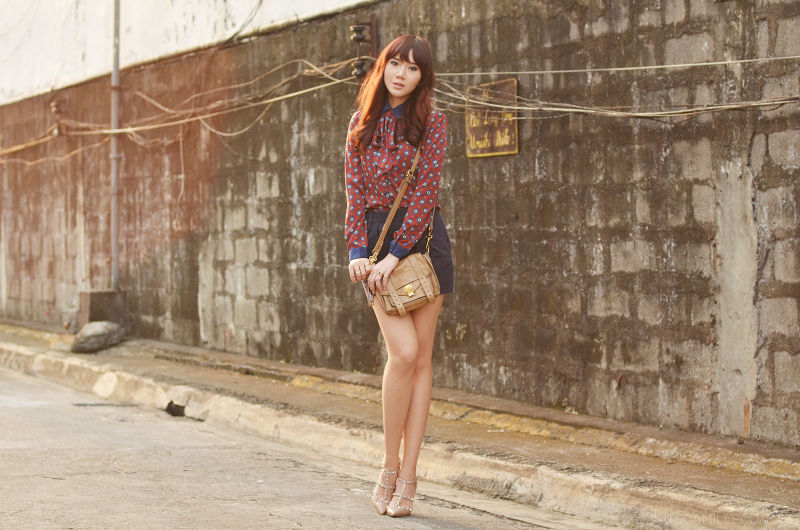 Style In Kind blouse | Topshop skirt (old) | Valentino heels (shipped via USA2Everywhere.com) | Proenza Schouler bag