I'm back! I apologize for the short hiatus. I'm sure you understand why I decided to stop blogging for a while, given the situation we're in due to Typhoon Haiyan/Yolanda. Conditions are still bad in central Philippines but help is starting to reach a lot of places now. Thank God. Please do keep sending your donations still. Find out how here.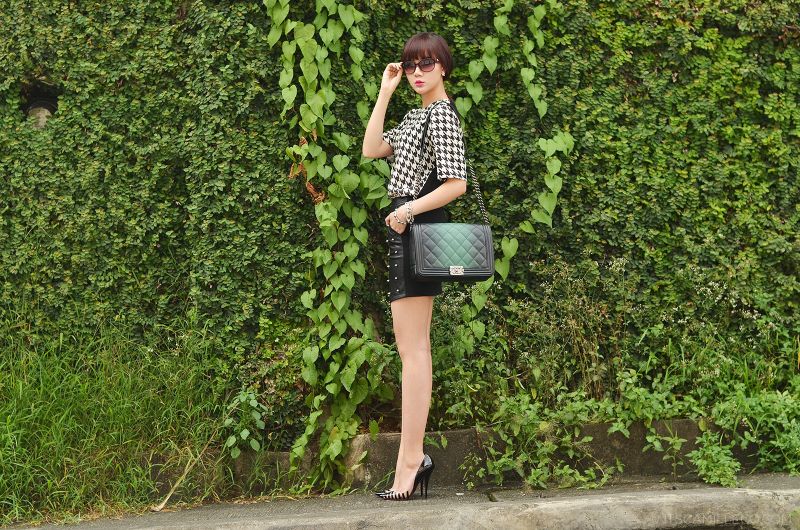 For my first blog entry this week, here's something edgy but still classy. Houndstooth, leather and studs–they're all the right ingredients for a rock chic ensemble but because of the silhouette these pieces are in and the accessories I chose to wear, I still look feminine as ever. No groupie here!
Hype this look on Lookbook.nu here.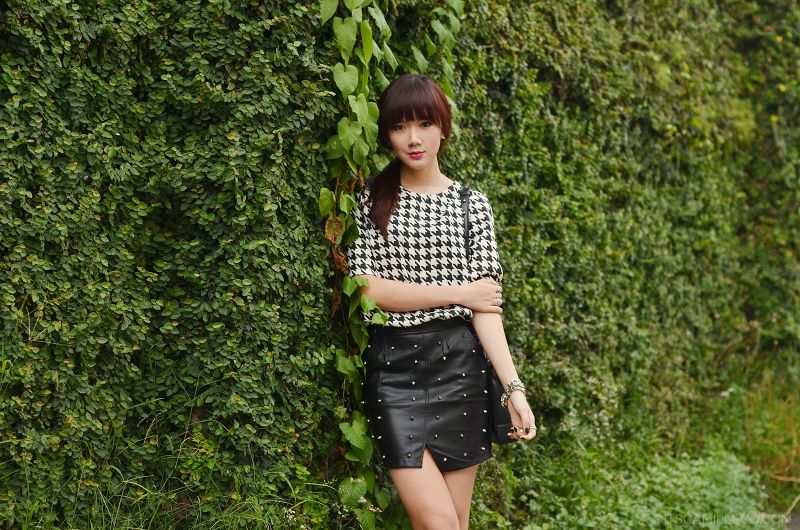 So what's my favorite piece of accessory here? You're looking at it! It's this Boy Chanel bag I got in Hong Kong. I've been lusting over Boy Chanels for a looooooong time now so when I saw this unique color, I just knew I found the one. Plus the encouragement from my sister and the sales talk from the Chanel saleslady that assisted us really sealed the deal. You know how us girls get hooked by the this-is-a-special-bag-we-never-get-colors-like-this line, right? The saleslady used that on me. And it worked! LOL.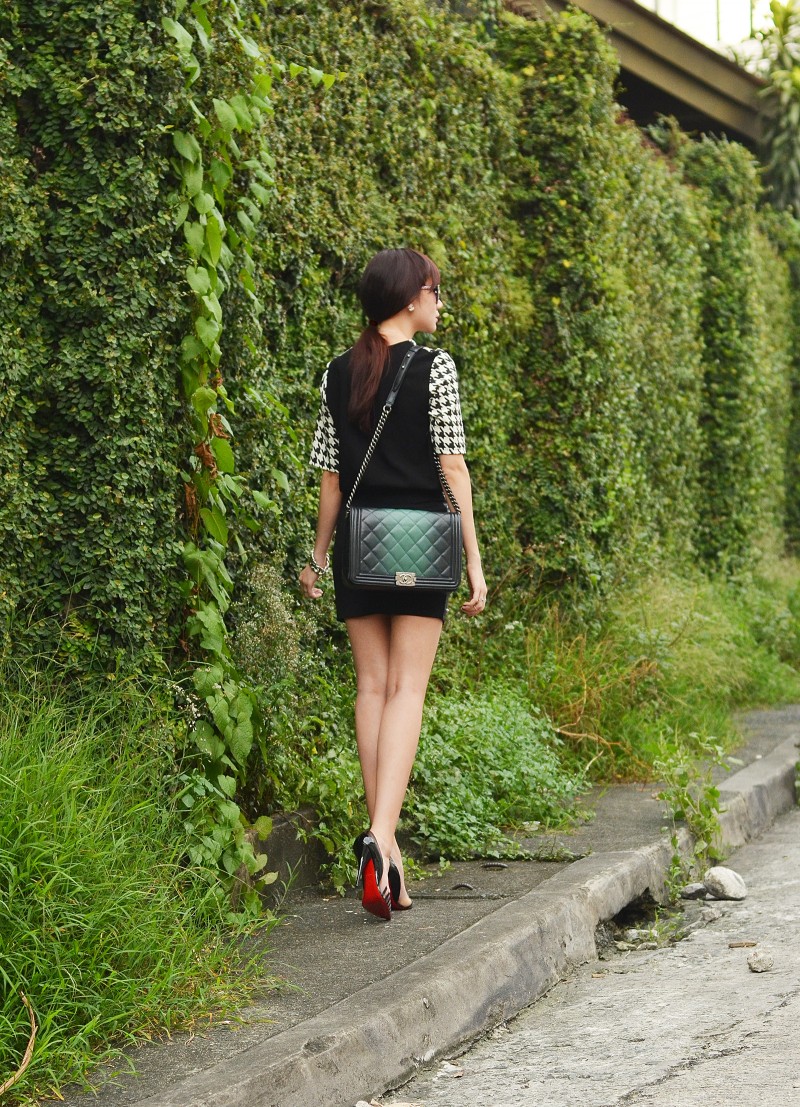 My sunnies, earrings and phone even match my bag well!! You'll see why in the closeup shots below.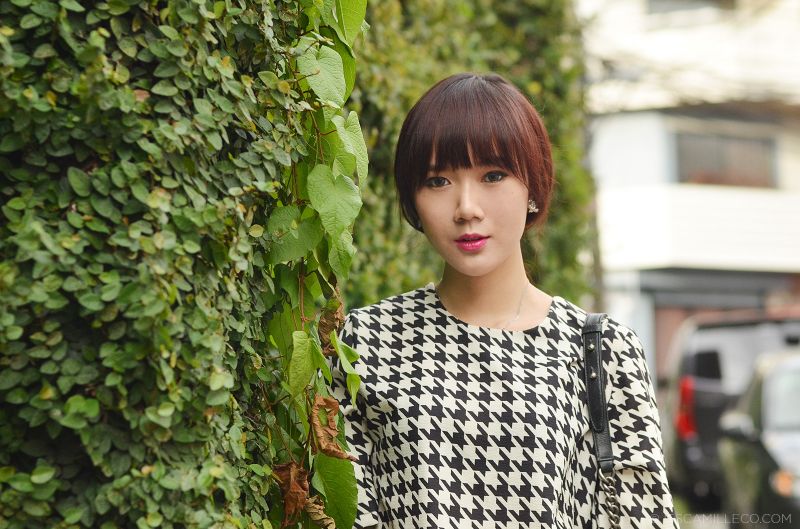 Do you see it now? My sunnies resemble my bag's quilted design! Cute, right? These Celine Dion sunnies are available at SM Department Store's luxury section.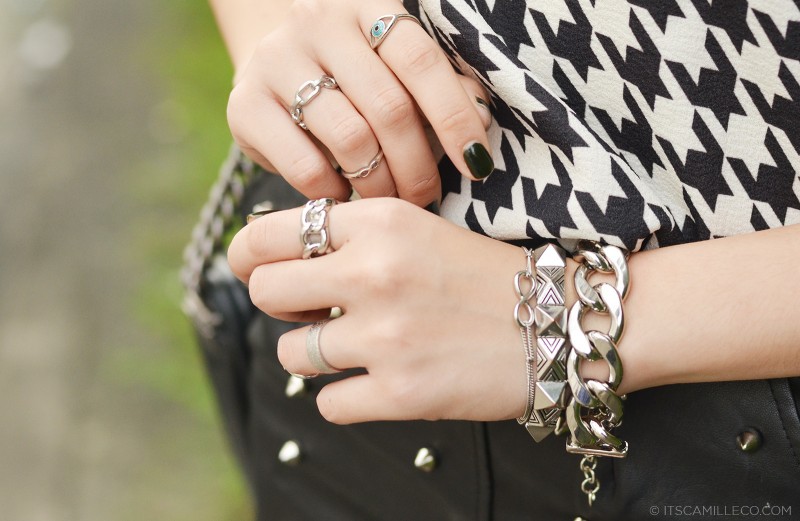 Didn't I say my phone matches my bag as well? I got this personalized case from Phoebe's Merchandise. They make bejewelled cases for most smartphones so I got one for my latest baby. The Lenovo K900 is already as sleek as ever as it is but a little bling won't hurt, right? For those of you who are curious if this phone is any good, I say it is. For someone who's not used to android phones, I actually find this pretty easy to use! My favorite feature is its 13 megapixel camera of course. That and the steel design its in. It feels so expensive and classy! I thought it would be heavy at first but it's quite light and slim. Perfect for a fashion blogger like me!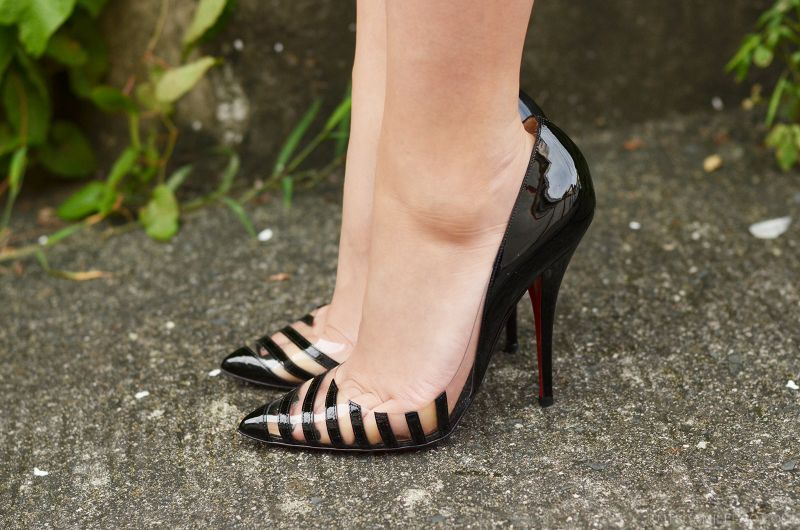 Celine Dion sunnies (from SM Accessories) | Chanel earrings | H&M and Forever 21 rings and bracelets | Lenovo K900 smartphone | Phoebe's Merchandise bejewelled Lenovo K900 case | Chanel bag | Style In Kind top | Choies skirt | Christian Louboutin heels | Nails by Nail Spa Lounge By Ellabell