I remember when I was still studying at the Ateneo, whenever my friends and I felt like eating at a good restaurant or trying something new, we had to drive all the way to Eastwood or Shangri-la Mall to satisfy our cravings. Of course, we couldn't do this everyday. 3 hour breaks don't come often. Now though, whenever I pass by Katipunan (where Ateneo is situated), I can't help but feel a little jealous. Students have so many choices–right in the heart of Katipunan! All they have to do is walk a few steps and voila! THEY CAN TASTE HEAVEN! (Lol! I got a little too excited there hence the exaggeration, but I'm sure you know what I mean.)
As if the choices along Katipunan weren't good enough already (I sound so bitter, I know), Ayala Land decides to open UP Town Center just a few blocks away from Ateneo. It's home to a lot of exciting new restaurants including Cafe Shibuya.
Sigh. Cafe Shibuya…. where do I even begin?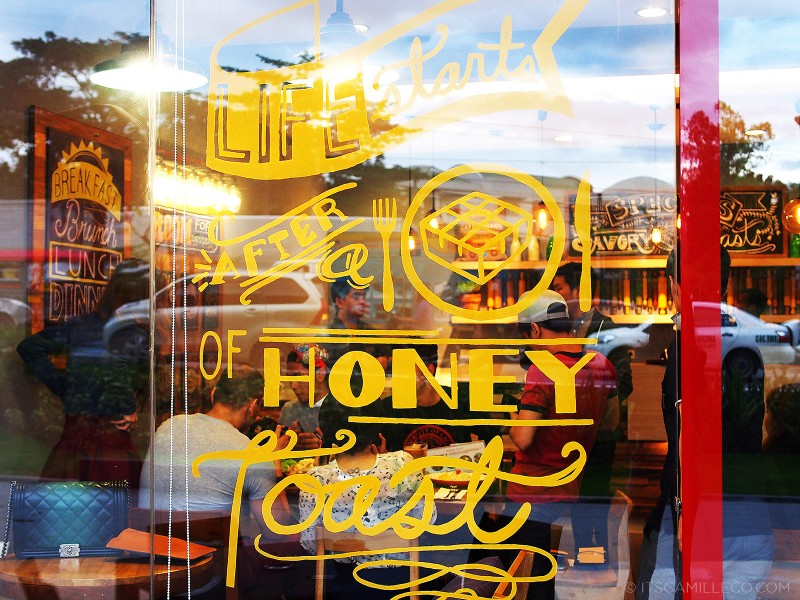 "Life starts after a serving of honey toast." I can not agree more, especially now that I've tried one at Cafe Shibuya. You see, even if I'm no longer a college student at the Ateneo, that won't stop me from trying out the best restaurants along Katipunan. After all, green isn't a pretty color, (you all saw the Wicked Witch of The West, right?)  so in order to get over my jealousy, I had to know what I was missing!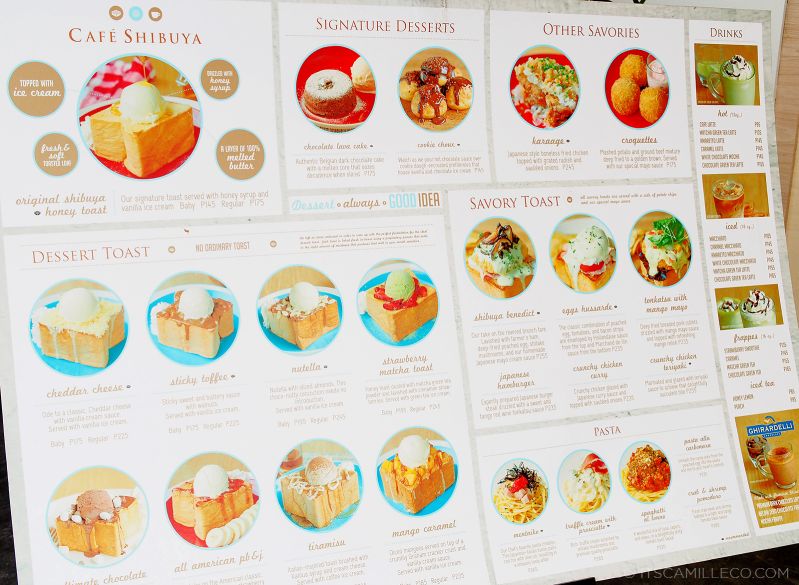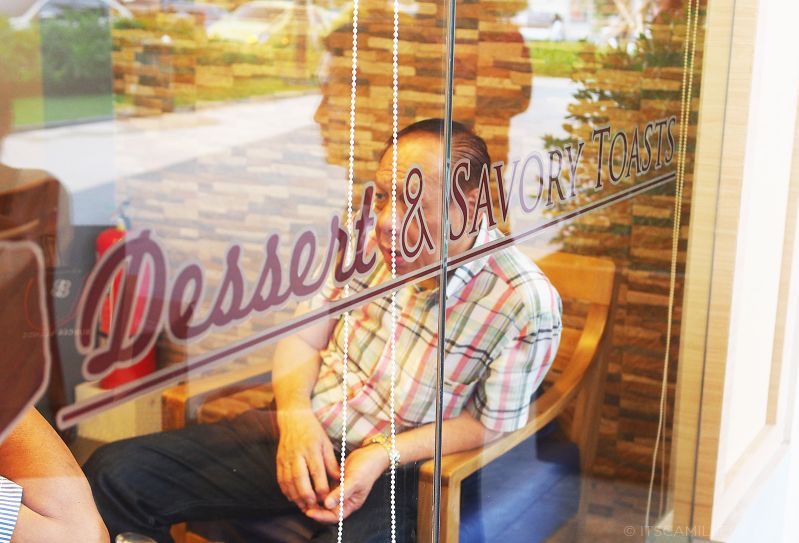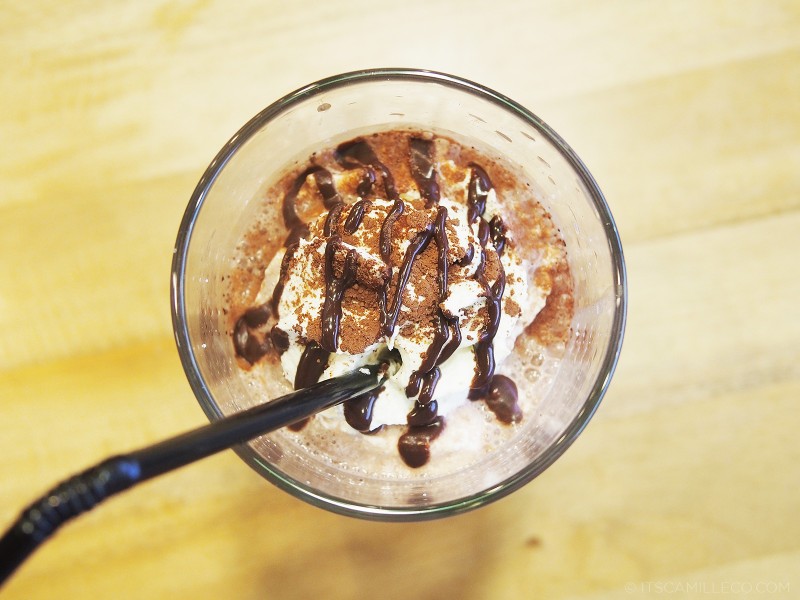 Didn't I say their drinks are yummy? I ordered their best-selling Ghirardelli Below Zero Chocolate drink. I died and went to chocolate heaven! I had to stop myself from drinking all of it in one gulp! Else, I wouldn't have any space left for all the other delectable dishes I ordered.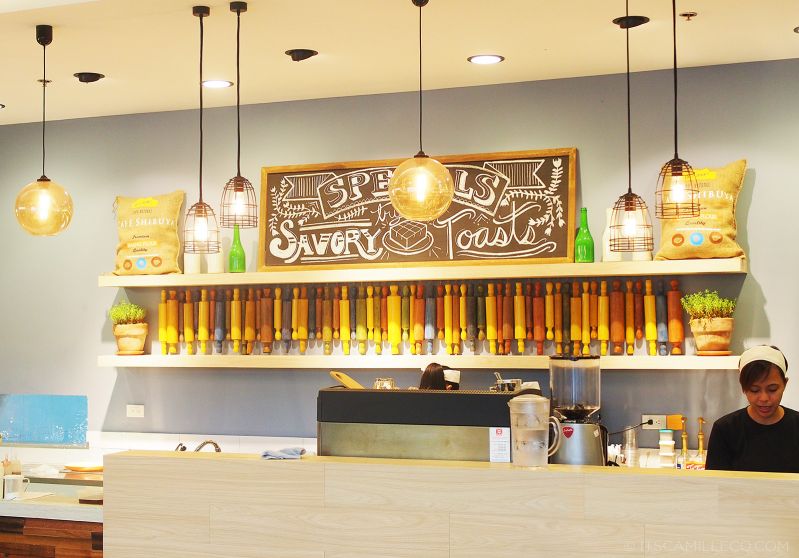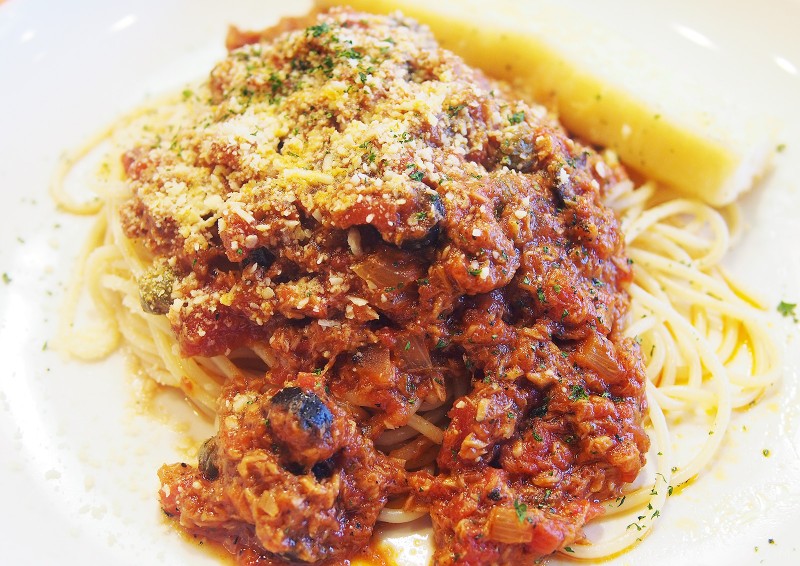 This is their spaghetti al tonno– a mix of tuna, capers and olives in tomato basil sauce.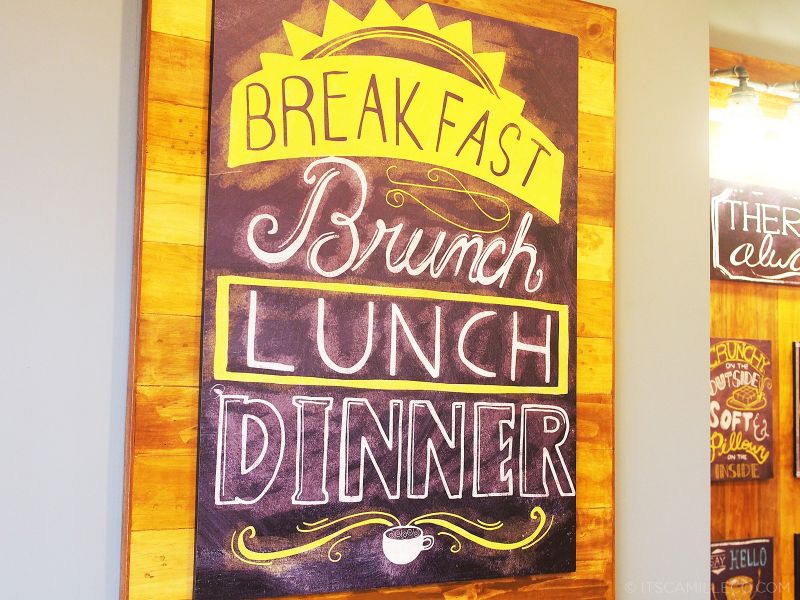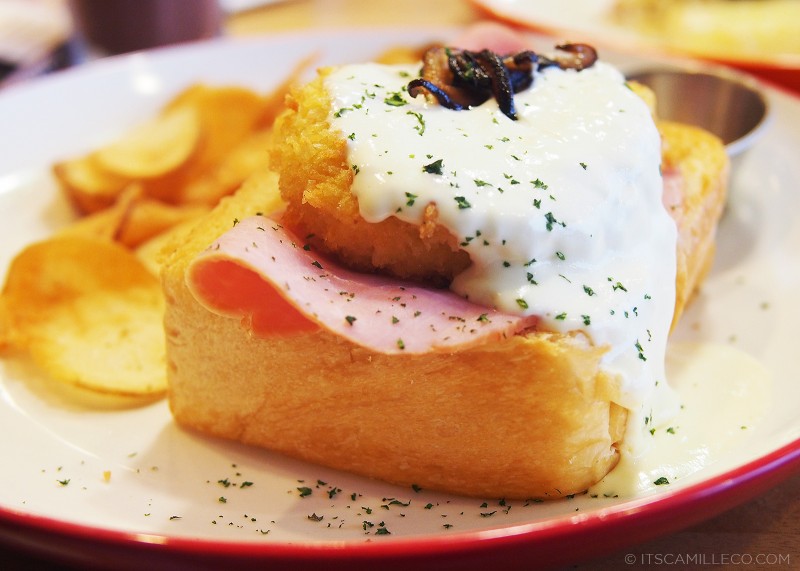 This is another best-seller, the Shibuya Benedict. It's a combination of farmer's ham, deep-fried poached egg, shitake mushrooms and Cafe Shibuya's homemade Japanese mayo cream sauce. It's one hearty meal!!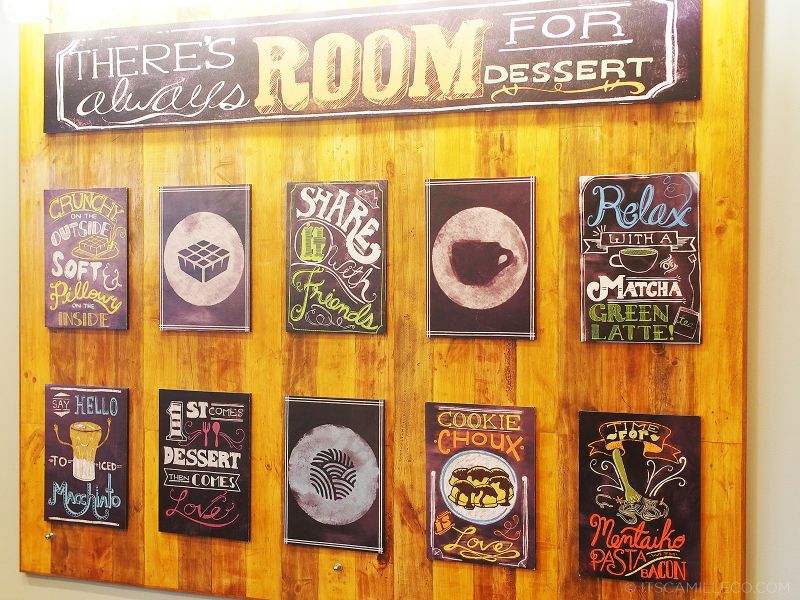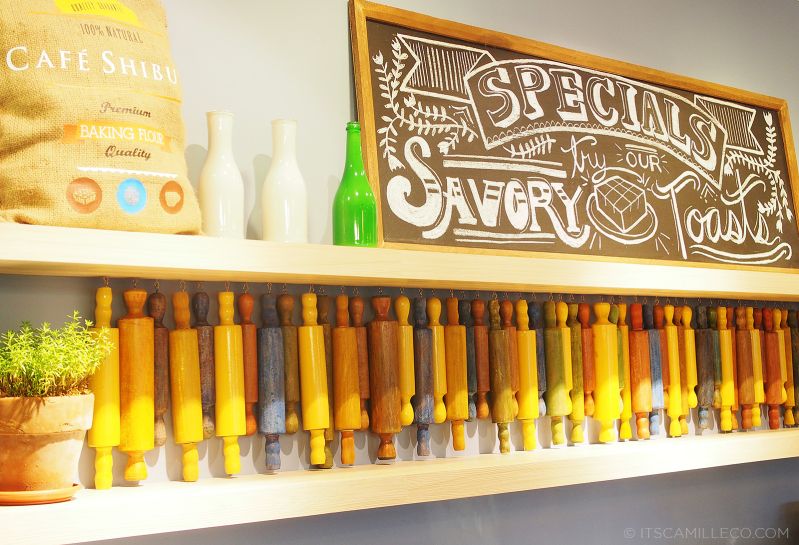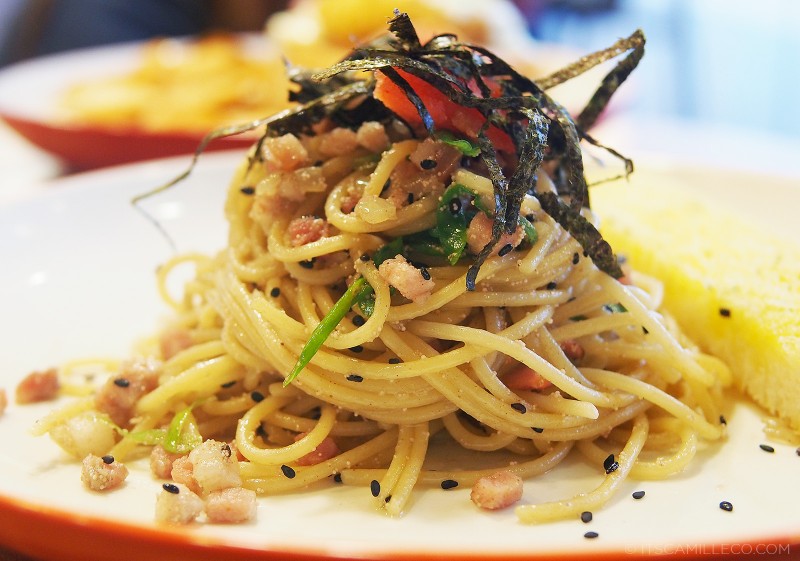 This is my favorite pasta, Mentaiko. It's pasta with cod roe and olive oil. By far, one of the best Japanese-Italian fusion pastas I've ever tried.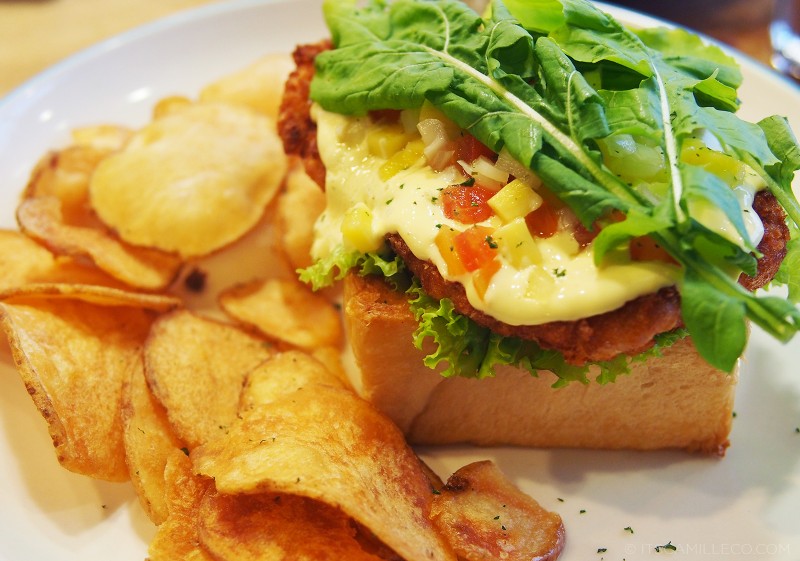 This is tonkatsu with mango mayo–another savory toast. I didn't get to taste this but it looks as good as my Shibuya Benedict so I guess it's safe to say, it tastes as good too. Besides, my friend Lissa who's forever on a diet actually finished this so if it's good enough for her to forego her diet, then it must be delicious! LOL!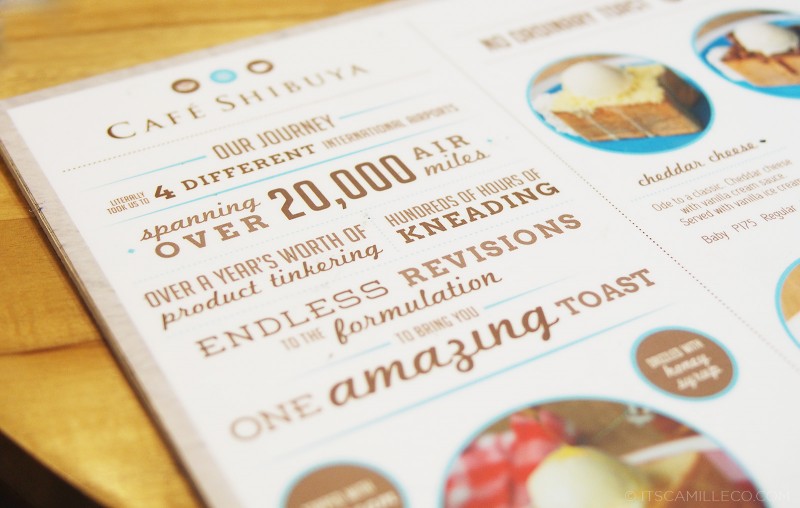 And last but not the least, the star of all of Cafe Shibuya's dishes–their famous dessert toasts!! This one is the ultimate chocolate dessert toast. Take note, it's the ULTIMATE so it's all kinds of chocolatey goodness!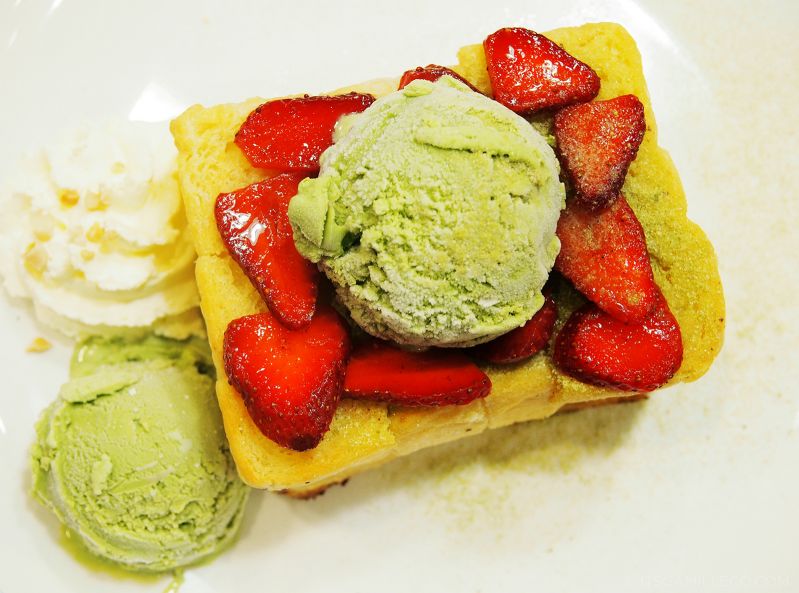 I got the strawberry matcha toast which isn't only a delight to taste but is also visually beautiful. Look at its colors! You can never go wrong with strawberries + green tea. NEVER.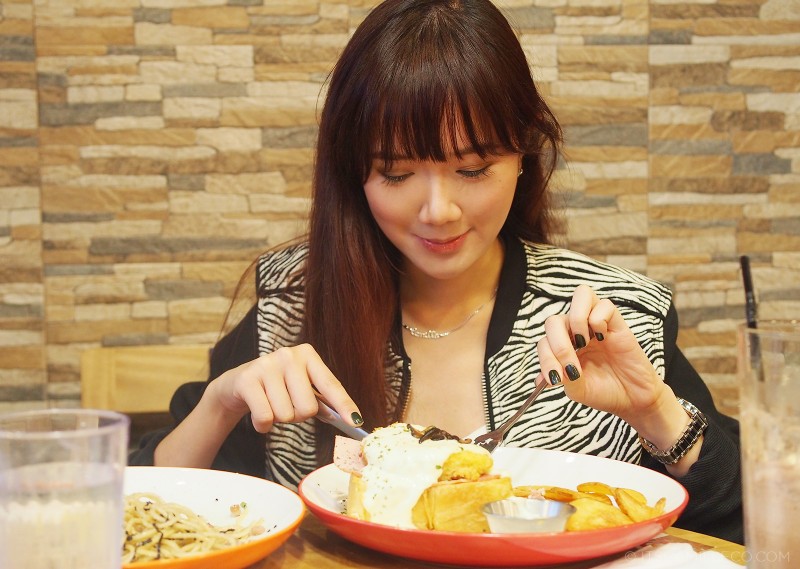 Cafe Shibuya totally makes me want to become a food blogger. If you want to release your inner foodie like me and enjoy these scrumptious dishes, visit Cafe Shibuya at UP Town Center, Katipunan Avenue, Loyola Heights, Quezon City. They're open from 10 A.M. to 10 P.M. from Sundays to Thursdays and 10 A.M to 12 A.M. on Fridays and Saturdays.