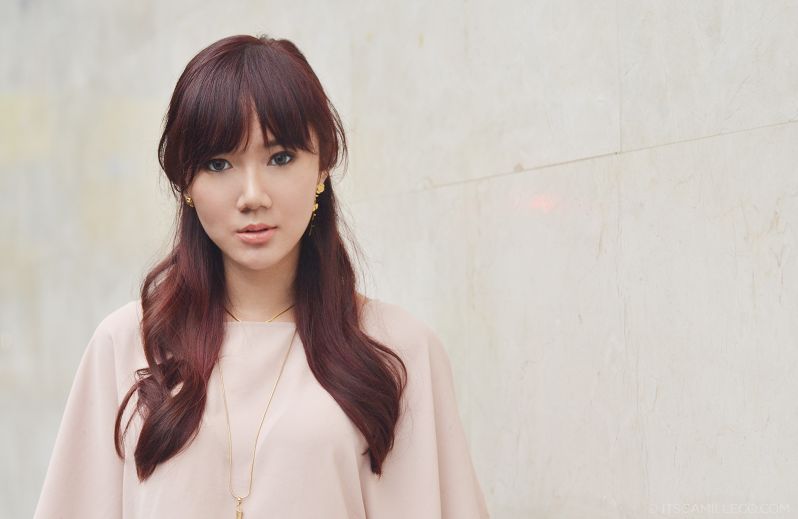 Most people associate feminine style with frills and froufrou, but it doesn't have to be that way all the time. For the simple girls who just can't stand all the ruffles and other girly adornments, you can still look sweet and romantic with a minimalist top like this from STYLENANDA. It's all about fluidity and softness–the way the garment falls on your body. Once you have that down pat, you can pair it with practically anything and you'd still look as feminine as ever. This is why classic and clean always win–versatility and longevity. Unlike frills and froufrou, I doubt you'll grow out of this style. I'm sure I won't. I'm clearly smitten by my top's subtle charm.
To add to my feminine look, I also incorporated a few roses here and there. Squint and you'll find them. I'll give you a hint, they're on my ears and hands. Do you see them now? I'm talking about my rose earrings and triple rose rings. They're by SMITH/GREY, a young award-winning jewellery design studio based in London, England. When I first saw their collections, I died and went to jewellery heaven. Their design aesthetic is so me!!! Just look at my rose earrings from their  Bulls & Roses collection. If you look closely, one is actually a rose bud and the other is a long stemmed rose. You can wear them with just the rose buds as well by taking out the stem. How unique! I really love little quirks like these. And the fact that they match my rose rings in rose gold, silver and gold too.
Hype this look on Lookbook.nu here.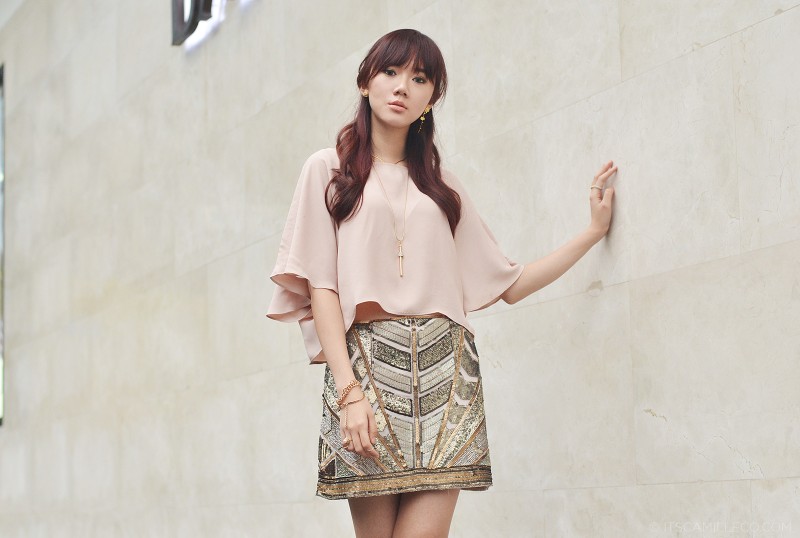 SMITH/GREY rose earrings | Custom-made cross necklace | SM Accessories long necklace | STYLENANDA top | Ever New skirt | SMITH/GREY rose rings in gold, silver and rose gold | Custom-made pearl ring | Forever 21 bracelets | Valentino heels
P.S. Please don't forget to vote for my look on Fashion Indie to get a chance to be flown into NYC and win a shopping trip to Abercrombie & Fitch's flagship store there! You can vote more than once :)