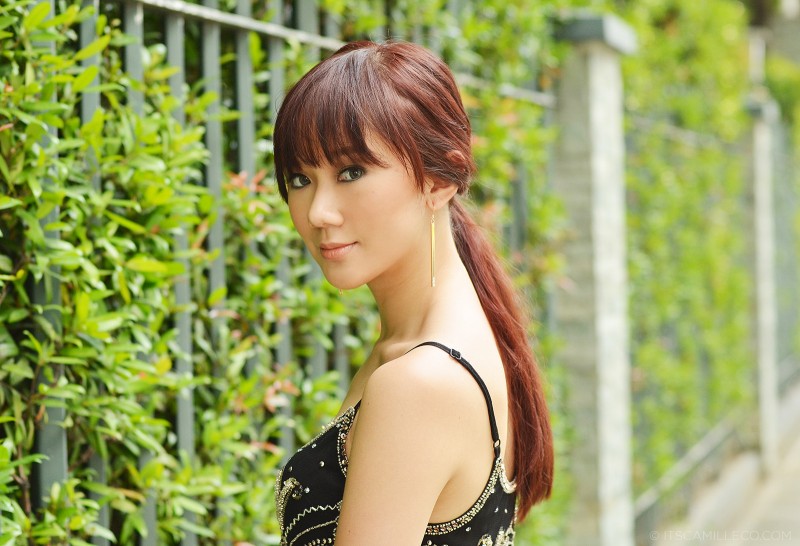 When I first got this hobo-style bag from Avon, I knew exactly how I would style my outfit around it. I was inspired by its conservative and classic design, sultry wine color and luxurious croc-embossed texture. A black ensemble seemed fitting with a few gold accents here and there to match the gold 4A monogram on my bag. If you scroll down to the the closeup photo of my bag, you'll see what I'm talking about. I didn't notice the 4As at first. I thought the monogram was just a beautiful vintage looking logo. The 4As on the monogram actually symbolize Avon's heritage. They stand for "Anytime, Anywhere, Always, Ask"–your Avon representative is always there for you, anytime, anywhere, all you have to do is ask! You'll find this monogram on all of Avon's signature collections–including the collection that this bag belongs to, the Kristine collection. It's a must-have premium but affordable collection that will be available in Avon's December Book 1 2013.
Hype this look on Lookbook.nu here.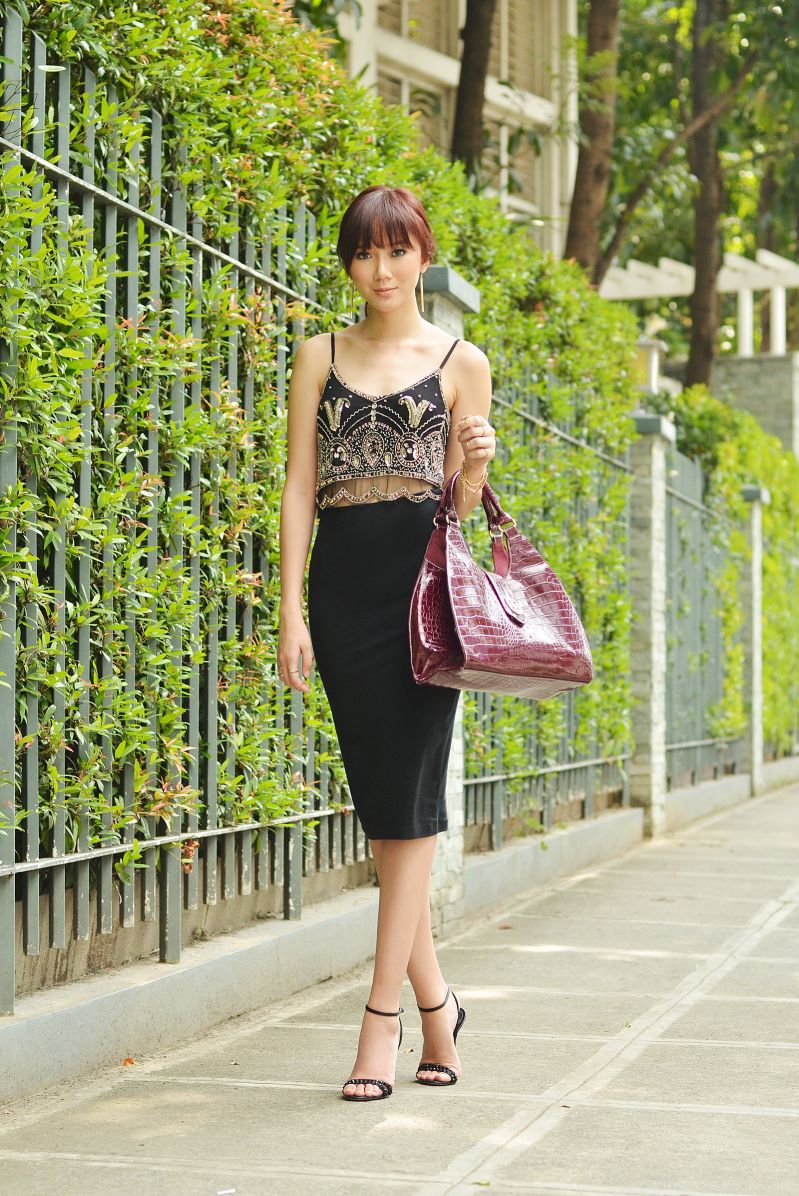 Avon Kristine bag | Credits for other items can be found here
P.S. I'm sure some of you might ask me about the makeup products that I used in this post. Before you do, I'm so sorry to say I can't help you with that. I just came from a shoot so a makeup artist  and hair stylist did all their magic on me to achieve this. We all know I don't have the right skills to look as polished and presentable as this. LOL!
P.P.S. Please keep voting for my look on Fashion Indie to get a chance to be flown into NYC and win a shopping trip to Abercrombie & Fitch's flagship store there!