I never thought of myself as textbook pretty. I was never that picture perfect girl–at least in my eyes (which is probably why you won't find a lot of selfies on my Instagram.). Whenever I'd get complimented about my physical appearance, I always get uncomfortable and think they're probably just saying that because they're being nice or maybe they just haven't seen a lot of beautiful women. LOL! This isn't false humility. I'm just being honest. A lot of people think fashion bloggers are narcissistic or GGSS (gandang-ganda sa sarili). Frankly, I don't blame them. When you go to our blogs, you see a gazillion photos of ourselves. But then again, we're here to document our PERSONAL style. It would be weird if you only see our outfits with our faces cropped out of the photos. They'll probably look a tiny bit disturbing. So no, I don't think we all find ourselves to be the most beautiful women around. At least I definitely don't. It's just part of what we do. We all have flaws and I think that's part of what makes us so relatable. I, for one, am fully aware of all my flaws but in no way does this make me insecure. No sir! The difference is that I'm fully aware of all my flaws and I embrace them. I love myself despite my imperfections. I believe I'm beautiful not because I think I have a pretty face but because I know I have a beautiful mind and I have something beautiful to offer. I'm confident in my own skin and this the reason why no amount of baseless hate geared towards me will ever affect me. When you accept yourself completely, you become an empowered individual–and this is what I want to convey as an Olay woman.
When I was first asked to be an Olay woman and to be part of the second season of their highly successful Olay Conversations series, I was in complete shock. (I wish I'm exaggerating but I'm not. Haha!) I've been an Olay user since my high school days. My mom introduced it to me and I've been hooked ever since. I've always loved the brand, not just for its products, but also for its values and image. To me, the women of Olay are sophisticated ladies with substance. That is what sets them apart from the rest. It's not just their beautiful appearance that people admire. It goes beyond that. You can see why I'm so honored to be an Olay woman. Not in a million years did I ever think I'd come out in an Olay commercial and say–"I'm Camille. I'm proud to be an Olay woman." But it happened. It happened to ME.
Wow. Thank you Olay. And thank you dear readers for making this possible. All of this, as I always say, won't be possible without you guys! And because you're part of my journey, let me take you behind the scenes and share this experience with you.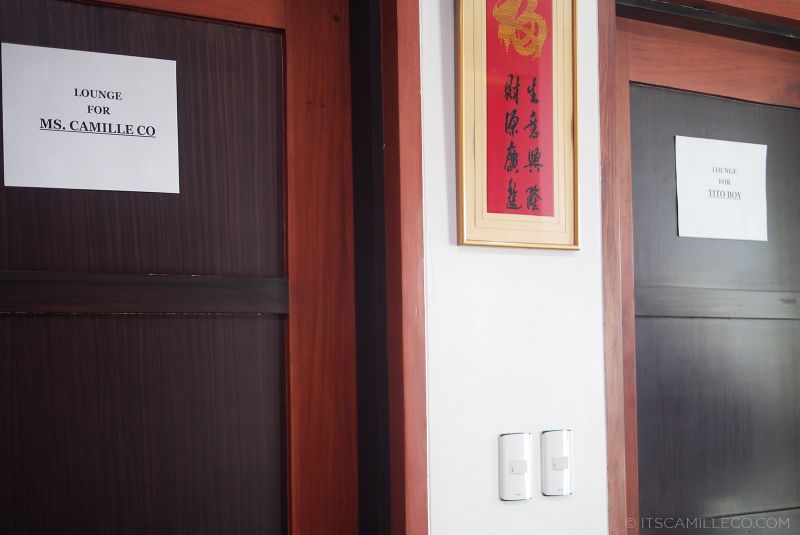 It was an early day for all of us. My call time was 7am. I didn't need an alarm clock to wake me up because I was a bundle of nerves and so I was very alert.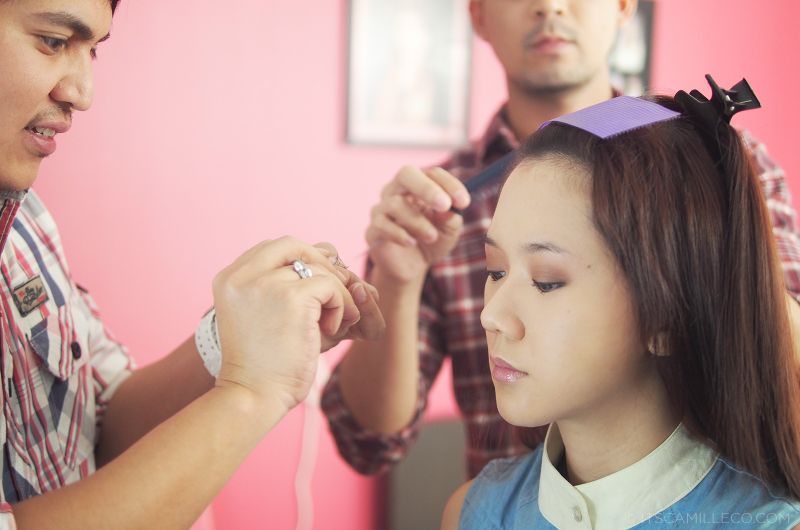 My glam team–MAC's Owen Sarmiento (the same MUA who did my Preview cover) as my makeup artist and John Valle doing my hair once again. Love these two!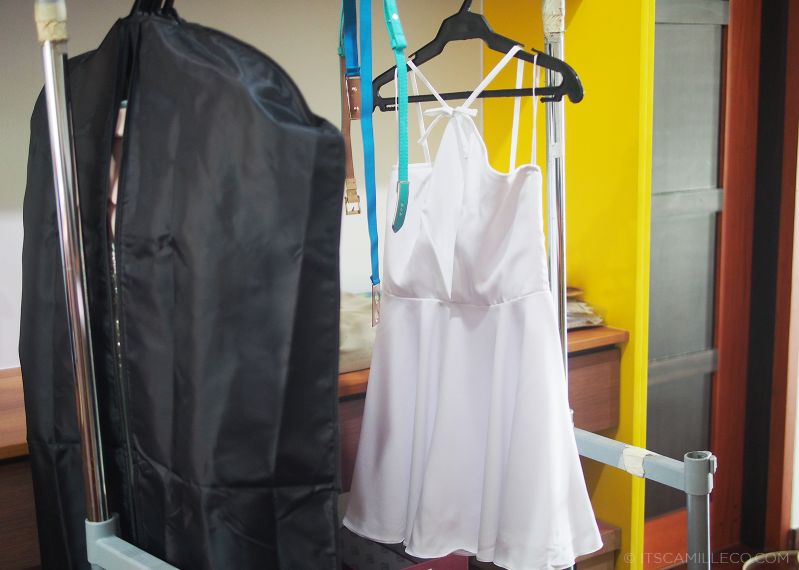 My dress that was prepared by my stylist for the day, Ien Beltran.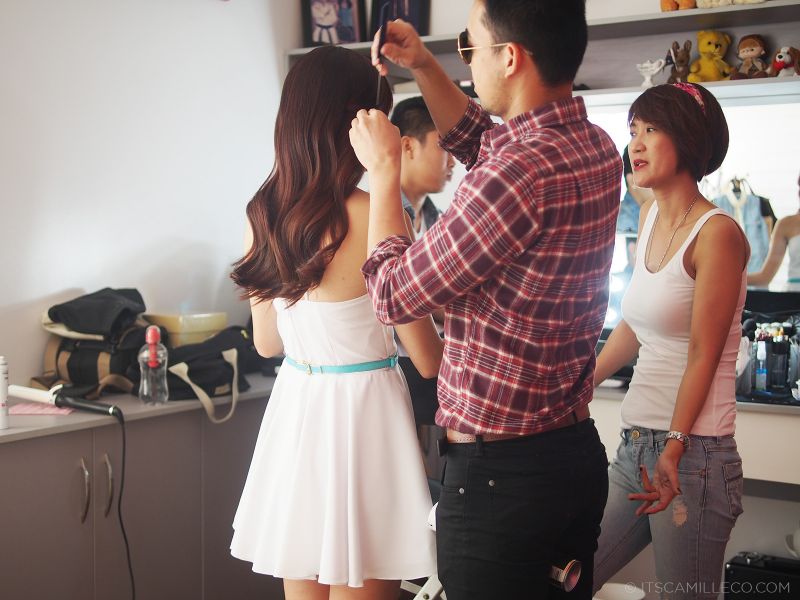 That's Ien!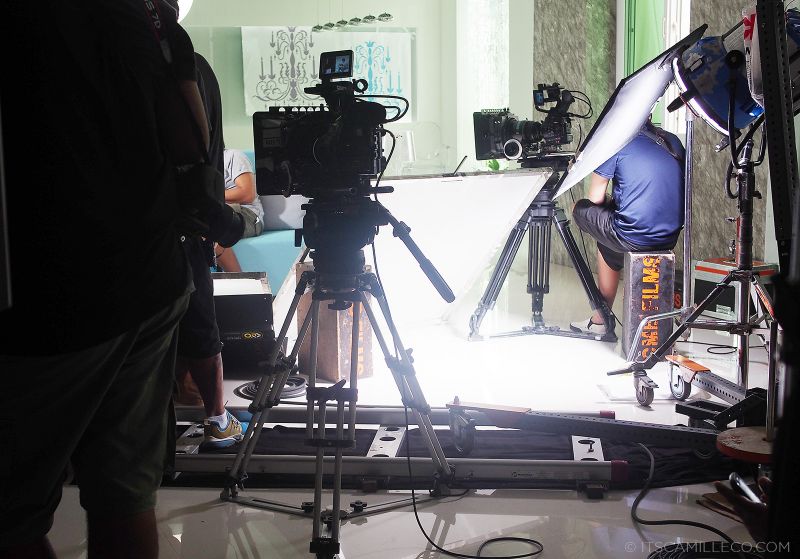 While we were prepping upstairs, the lights and camera crew were already working their magic to ensure that my skin would look the most radiant under these super lights. Believe me when I say these are SUPER lights.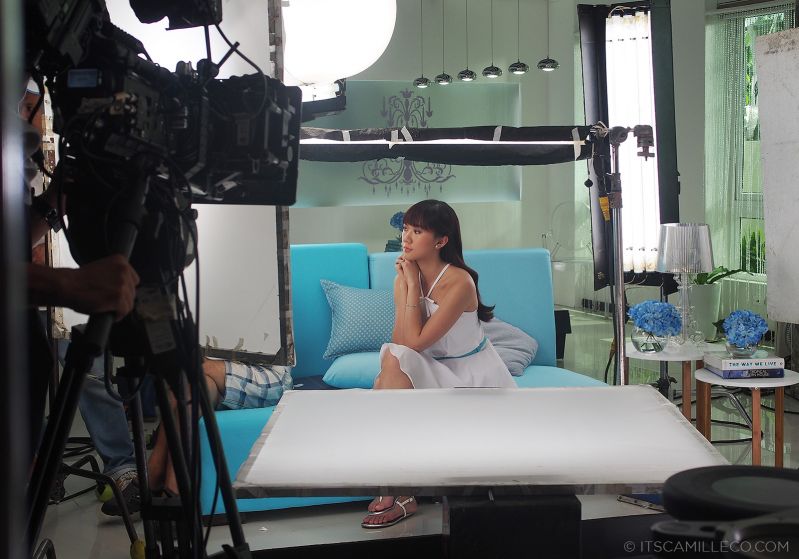 Time to do some blocking!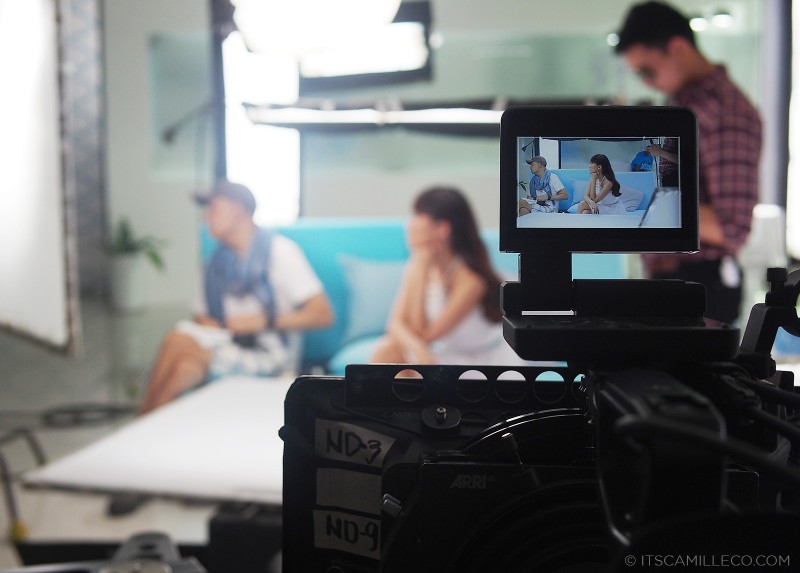 Listening to what the director has to say.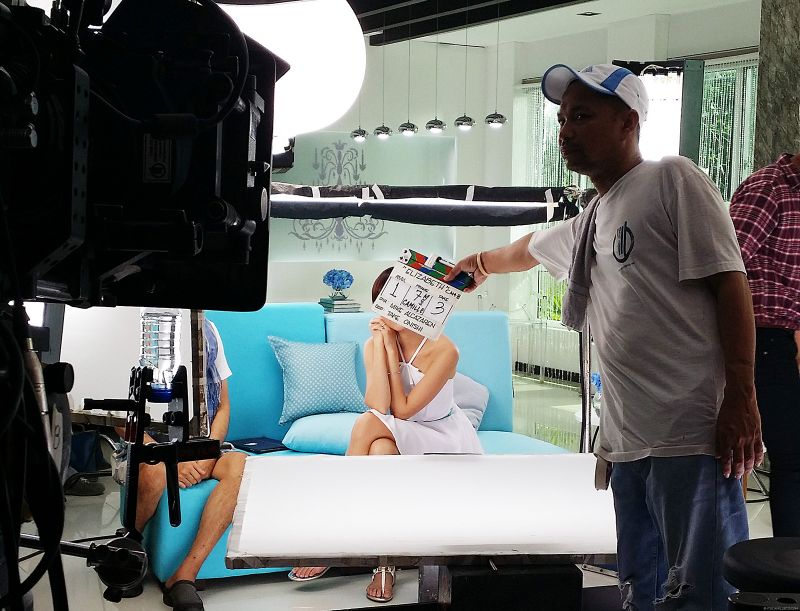 Ready for my closeup!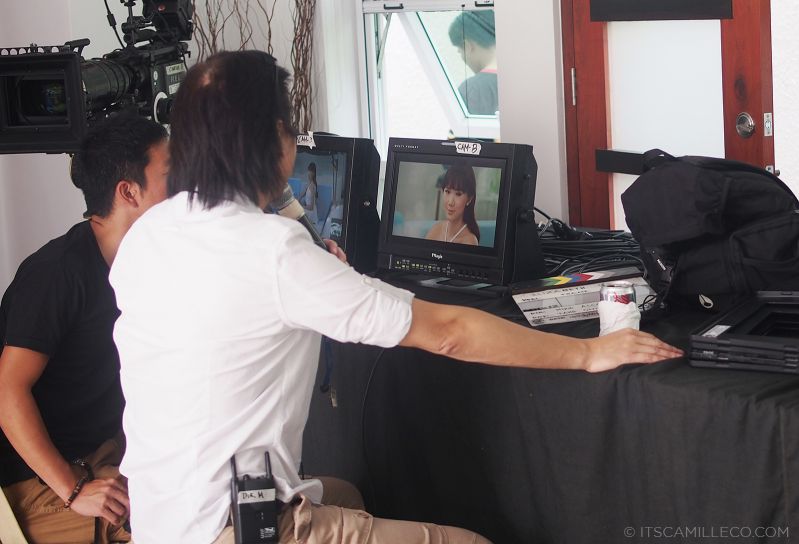 Before my actual interview with Olay Conversations' Tito Boy Abunda, I did all my "beauty" shots first.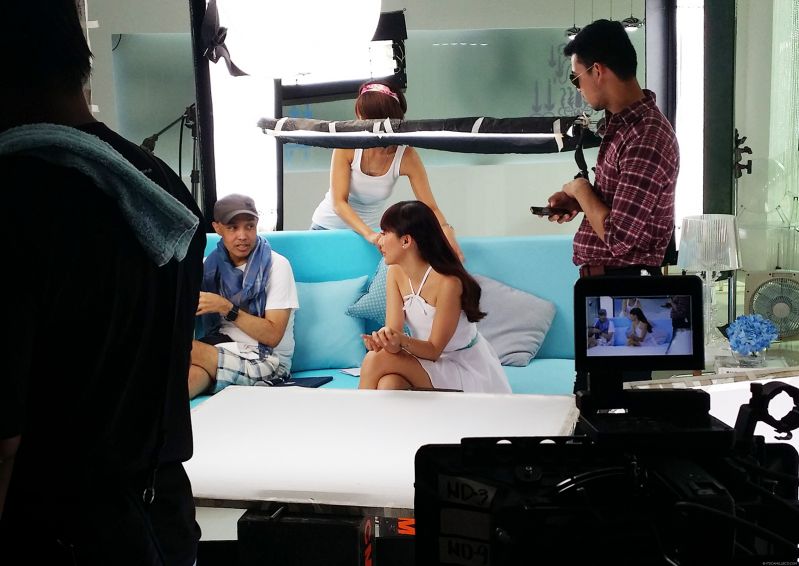 With the assistant director right beside me, coaching me, tickling me, talking to me–doing whatever it took to get me to giggle, smile  and in short, make love to the camera. LOL!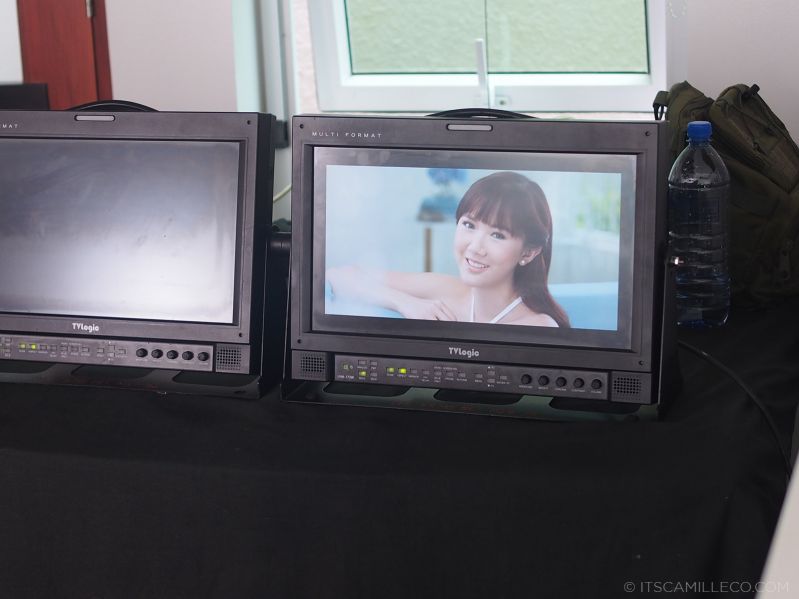 Playback of what we've shot so far. They showed it in slow motion which I found so cool. I looked so demure!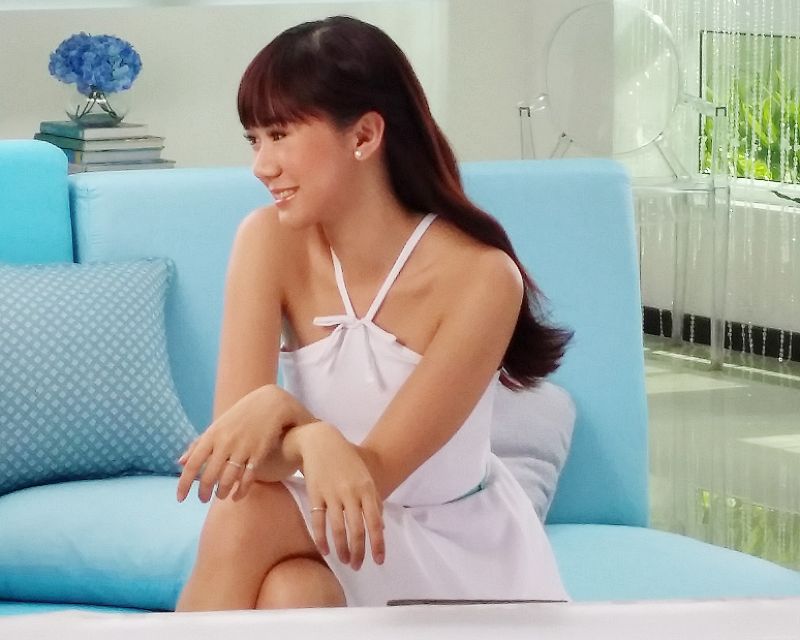 Deep inside though, I felt like a crazy person smiling and giggling all by myself, laughing with an imaginary Tito Boy beside me over and over again–all while the assistant director just inches away from me. But as long as it looks good, then goooo!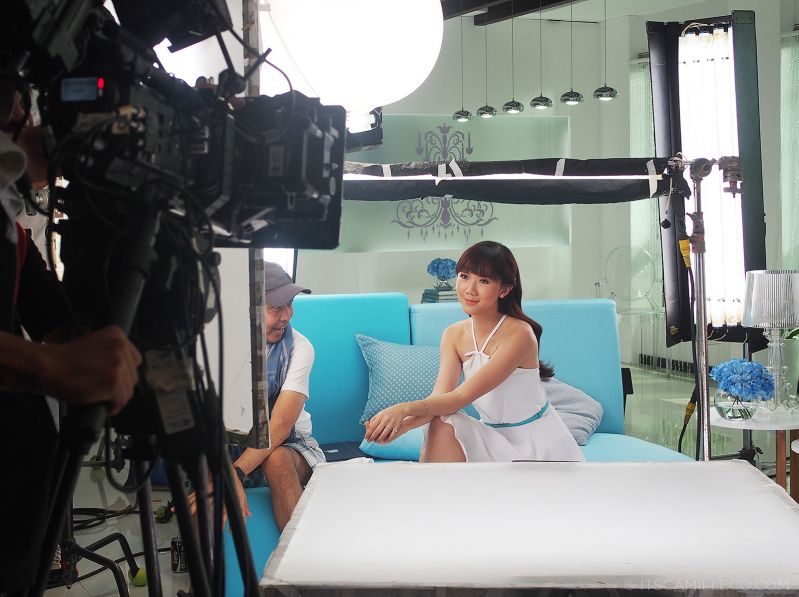 Caught in the act! You can see how he was giving me instructions as I tried my best to charm the camera's pants off.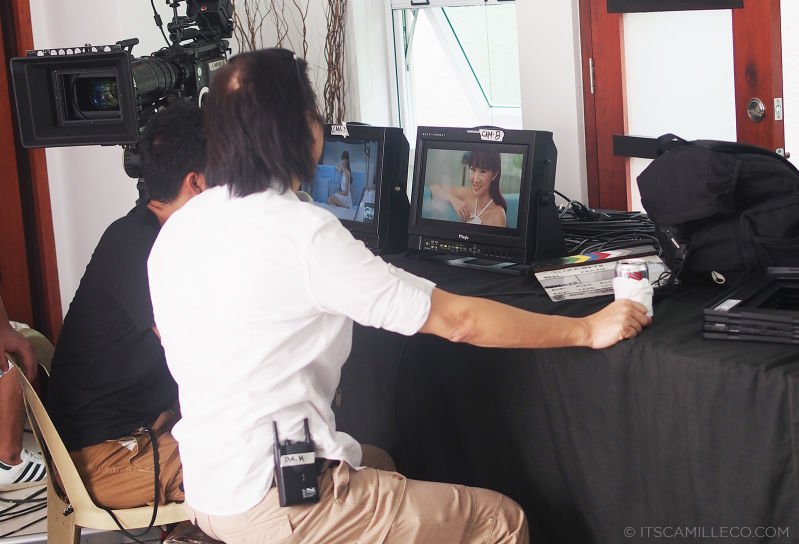 Director Mike on the microphone giving comments while I am still wooing the camera.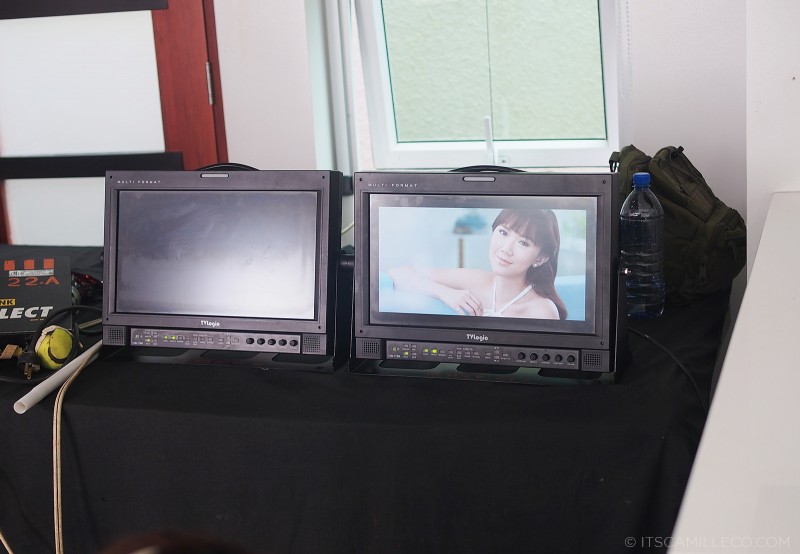 By the end of the day, the camera better say yes to me. Haha! That's a lot of wooing!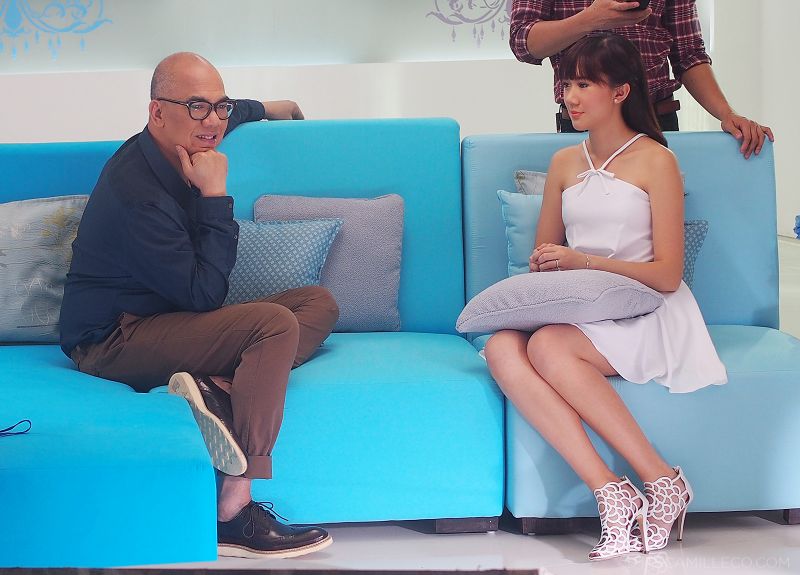 And finally, the actual interview with Tito Boy. Here we are waiting for our take.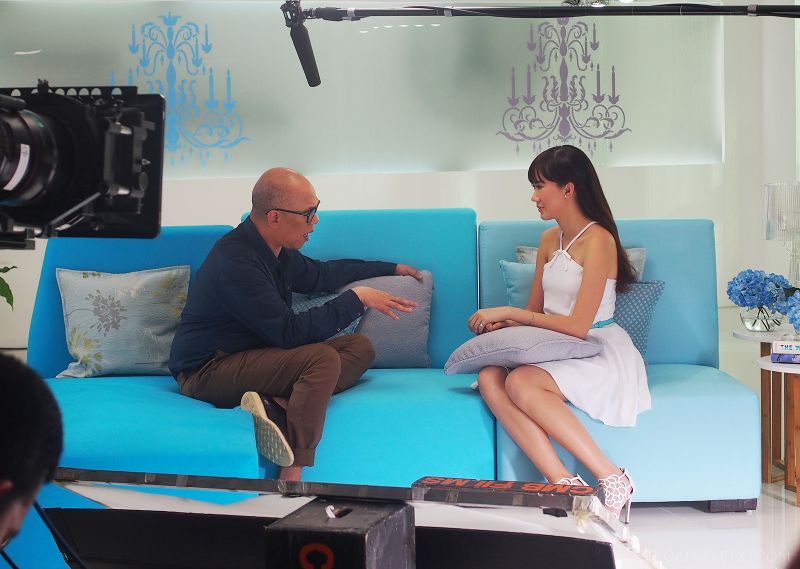 Prior to this shoot, I had no idea what Tito Boy was going to ask me. All I knew was the theme of this season's Olay Conversations is achievements. It's all about being proud of your age and the achievements that you've acquired. That, and my love for Olay White Radiance–the secret weapon I've been using these past few months. Naturally, there was no way I could rehearse this, which is what made me nervous in the first place–the uncertainty. But once the camera started rolling, I felt so at ease. Whew! What an experience. The commercial has been showing on television for a few weeks now and the full webisode was already released on Youtube so I won't talk about the interview anymore. Just watch it below. I hope you like it!
***Update: Although my original video got taken down after a few months due to certain circumstances, it has now been replaced with a new one. Woot!