Don't you ever wonder why you feel so refreshed and recharged whenever you get out of the shower? I mean, you're really just cleansing your body and getting rid of dirt but it feels as if you're washing away all your stress and worries too. And just like that, you're reborn and ready to take on the world. This, for me, is precisely the reason why it's important to start fresh. It has the power to make you feel confident so that you can start your day right. Now tell me, who doesn't want that?
Because of this, I wanted to share with you my start fresh essentials–teen edition. I'm sure most of you ladies in your 20s and 30s already have your start fresh essentials kinda sorted out so I figured this post should be dedicated to those teenage girls who still need a little bit of guidance on this aspect. Yes girls, Ate Camille is back, at your service!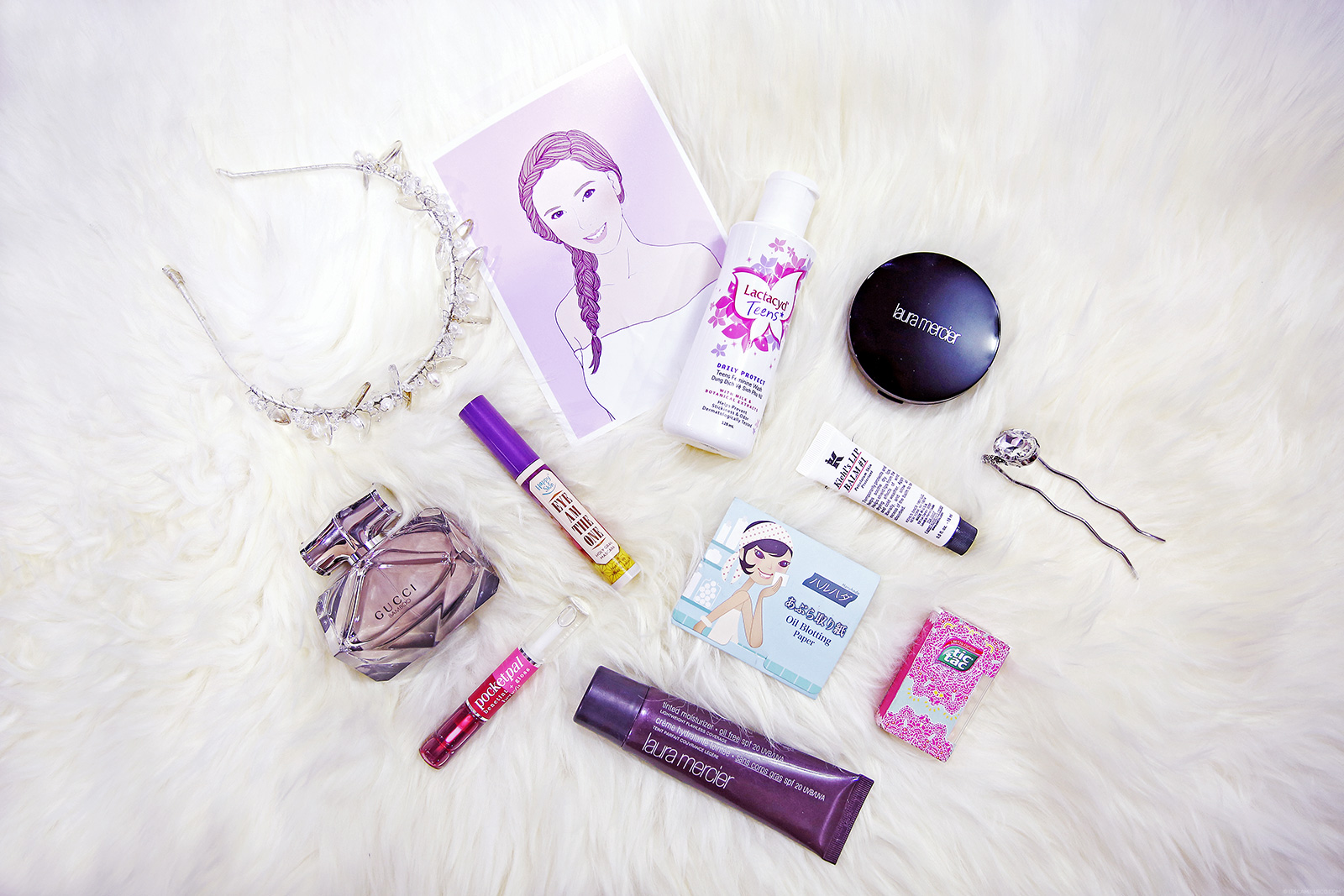 To keep you fresh all day everyday, here are my recommended must-haves.
1. Lightweight Foundation. You're a teen so the less makeup you use on your face, the better. To keep your look natural and fresh, just use a lightweight foundation or tinted moisturizer (which I personally use for my everyday makeup). This way you're able to look flawless but at the same time, your skin is able to breathe and keep its youthful glow.

2. Lightweight powder. Mid-day stress and sweat messing up your look? Don't fret. Just dab on some powder and you're good as new!

3. Mascara. Skip the heavy eye makeup. Just apply some mascara to prettify your eyes. Great lashes can do great things.

4. Cheek and lip tint. I used tints all the time when I was in college. I had no clue how to do makeup so lip and cheek tints were my best bet. They're easy and convenient. Rosy cheeks and kissable lips in an instant!

5. Lip balm. There's nothing fresh about dry and chapped lips so make sure to moisturize them.

6. Perfume. It doesn't have to be anything fancy or strong. Just a light, feminine scent that will keep you smelling good the entire day.

7. Oil blotting paper. My savior. My hero.

8. Hair accessories. When the day's stress and windy situation isn't helping, keep your hair away from your face to keep you looking picture-perfect.

9. Mints. Fresh breathe all day long. Is there really any need to explain further?

10. Lactacyd Teens. You don't only have to look good on the outside but on the inside as well. As I've mentioned before, your body is experiencing a lot of changes which may cause discomfort, stickiness, odor and more so make sure you use a feminine wash that can fight all these. Lactacyd Teens is made with botanical extracts & milk-based ingredients that are not only safe and mild for daily use but also formulated especially for teenage girls like you so you're in good hands!
There you have it! This sums up my start fresh essentials. I hope these recommendations help you in some way or another. For more of my start fresh tips and most especially, tips on feminine care from the experts, make sure to head on over to Facebook.com/GirlTalks and www.lactacydteens.ph. Remember girls, don't let anything stop you from being your most confident you! Actually, since I'm already in "Ate Camille" mode, why don't I help you a bit more with this and give you a chance to win the most important item on my start fresh essentials list!
Get the chance to win a package of Lactacyd Teens bottles by sharing with me your #StartFresh goals. Just complete this sentence: "With Lactacyd Teens, I can now _____________. #StartFresh" Submit your answer in the comments section below, together with your name and email address. Your #StartFresh story doesn't have to be related to using Lactacyd Teens. It can be anything that embodies the concept of starting fresh on a new phase of your life. Take inspiration from Jade, my "little sister" from my Lactacyd Teens Start Fresh Campaign, for example. (If you haven't seen our videos, watch them here.) If she were to join, she'd probably say something like,"With Lactacyd Teens, I can now be confident to ask my crush out to our school dance. #StartFresh"
Contest ends on October 31. I'll be announcing the winners on the comments section below as well. Good luck!