I call this my modern fortune teller look. (Modern manghuhula lang ang peg haha!) Kidding aside, I felt a little hippie wind blow my direction that day, hence the look.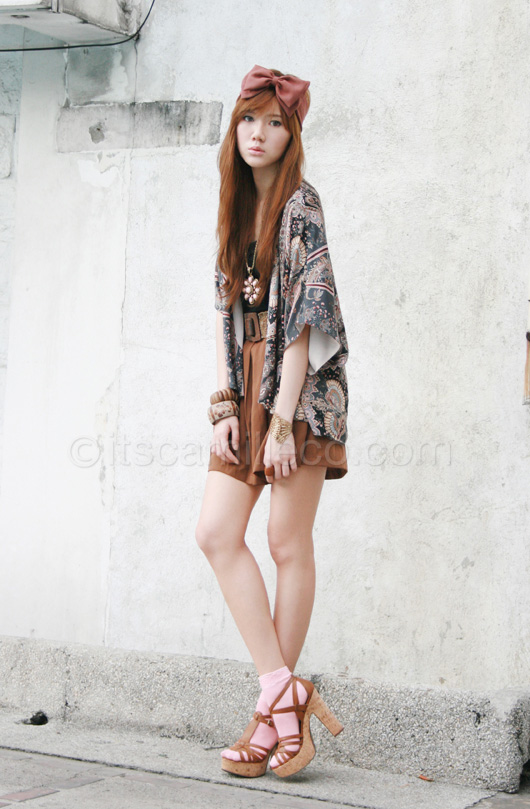 Topshop kimono | Topshop corset top | Korean brand shorts | Zara belt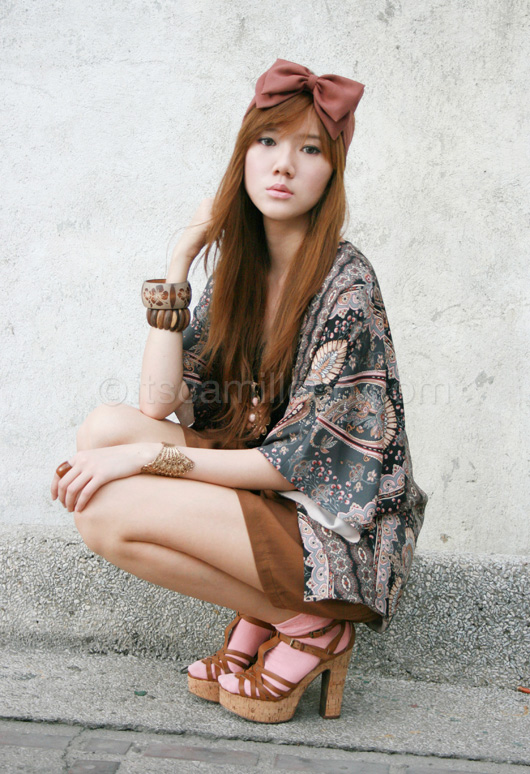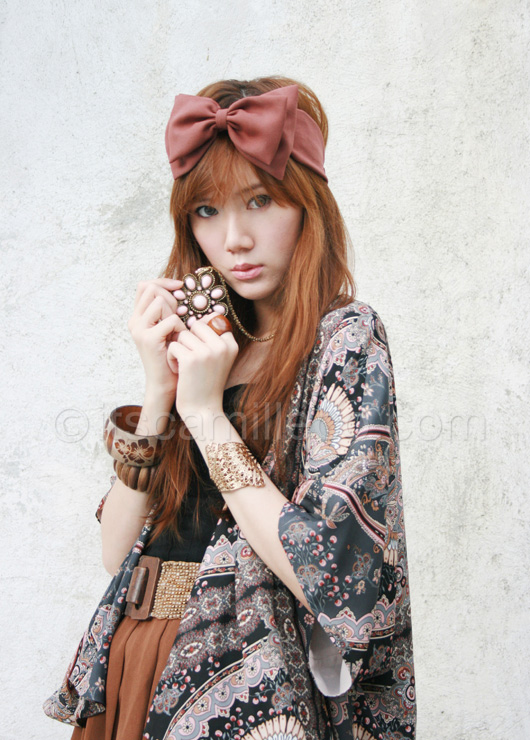 Headpiece made by me | From Japan necklace | Thrifted wooden bangles | Forever 21 gold cuff | H&M wooden ring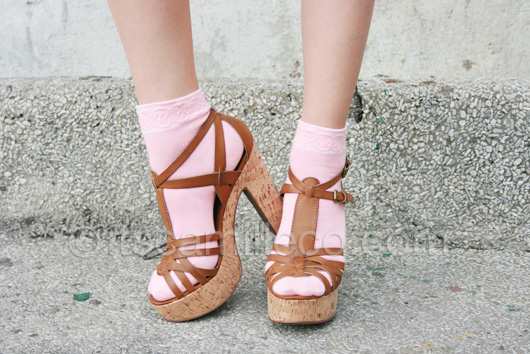 SM Department Store socks | Aldo shoes
Hype this look on Lookbook.nu here.

P.S. I'm still such a tease about the bow headband. I've decided to sell them! I'll be announcing when and where SOON. :)