Guess where we took this photo?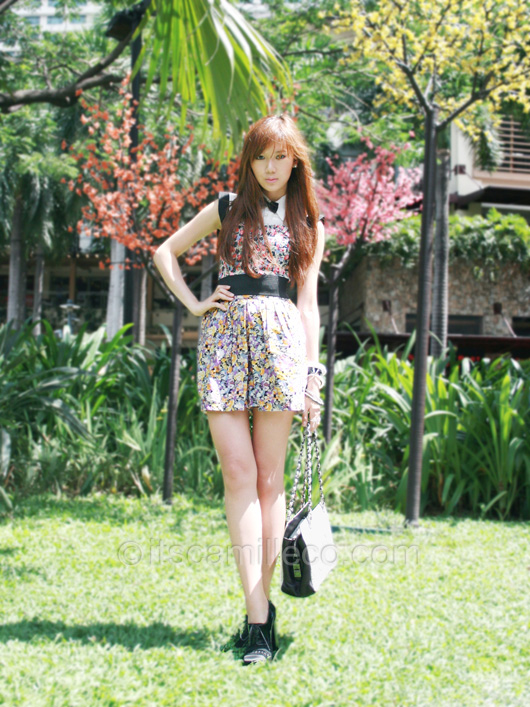 H.O.S.T. buttondown top | H&M printed corset | H&M floral shorts | Landmark belt | Chanel bag | Lanvin shoes
If you follow my Chictopia, my H&M corset and shorts combo probably looks familiar to you because of this entry.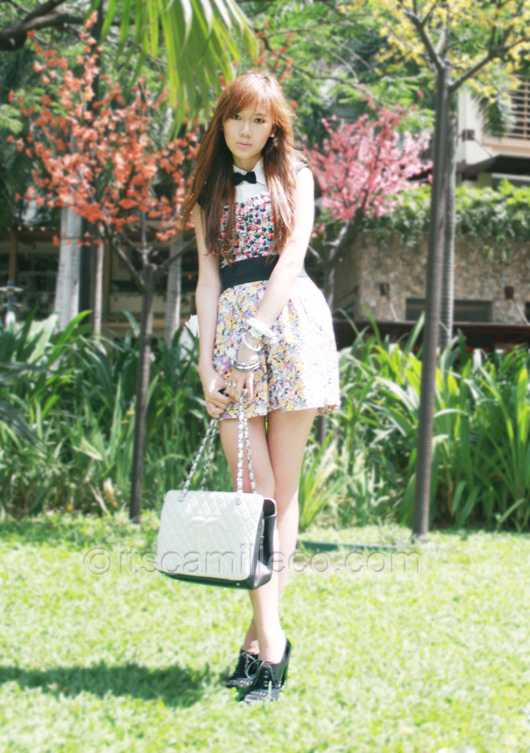 Grr. I hate that my belt is slightly higher and not in place. I'm getting so O.C. about it. CAN'T.HELP.BUT.STARE.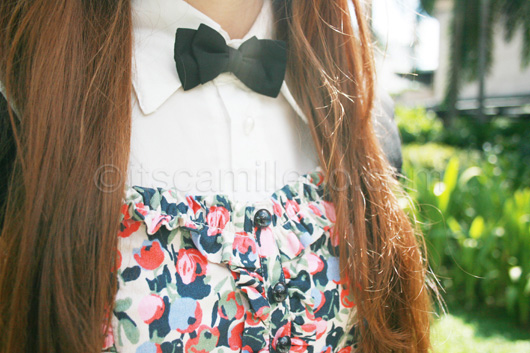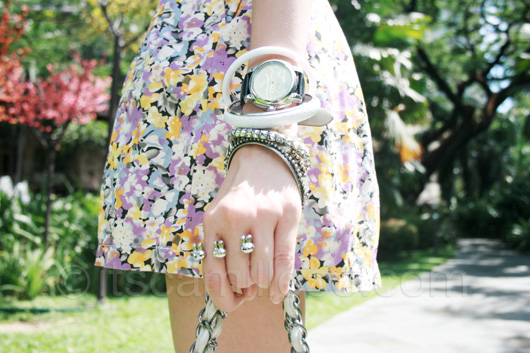 H&M bangles| Furla leather watch | Aldo connector ring (I think those are bunnies)
Hype this look on Lookbook.nu here.
Photo by Laureen Uy. (Whenever I'm with this girl, we always end up taking outfit posts and talking about the silliest things. I only met her a few months ago and I never though we'd hit it off instantly. See you this Saturday, Laureen!)