Last week, I attended the briefing for the Candies fashion show for Philippine Fashion Week to be held this Saturday. (To which you may win VIP tickets to if you keep reading this entry.) Here's a few snapshots from our meeting: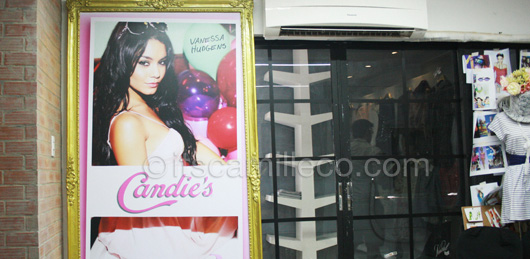 A photo of Vanessa Hudgens, Candie's latest endorser, greets us.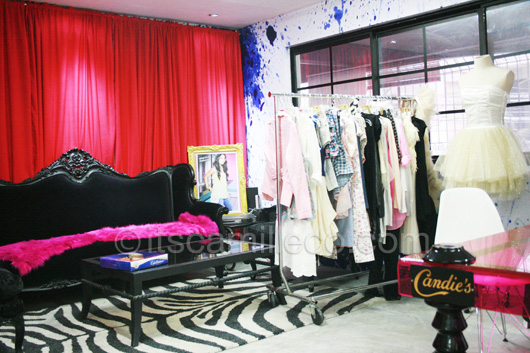 I wish every office looks like this! :)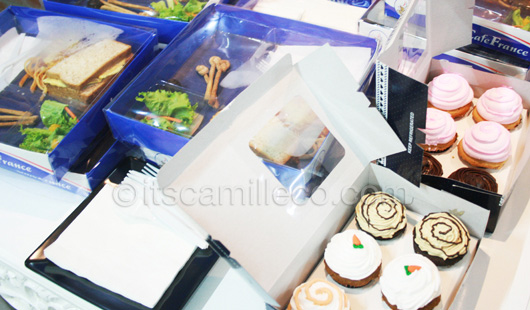 Food for all of us. YAY!
Time to get serious. Squint and you'll get a glimpse of the stage layout. They're going to transform Mall of Asia's (MOA) skating rink into a "Winter Sartorial Wonderland". I can't wait to see the final set-up!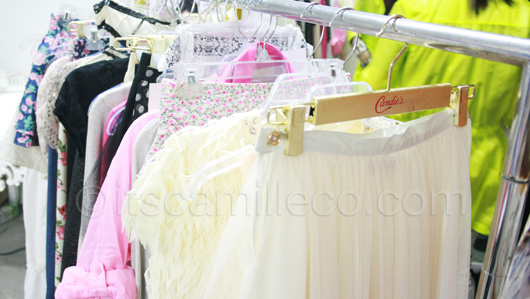 Just some of the clothes we were asked to choose from. Candie's chose four fashion bloggers (including yours truly) and assigned us each a modern-day princess look we'll sashay in this Saturday. The looks are poetic bohemian, midnight rebel, prima ballerina and romantic daydreamer. Guess which one was assigned to me? Clue: tea party.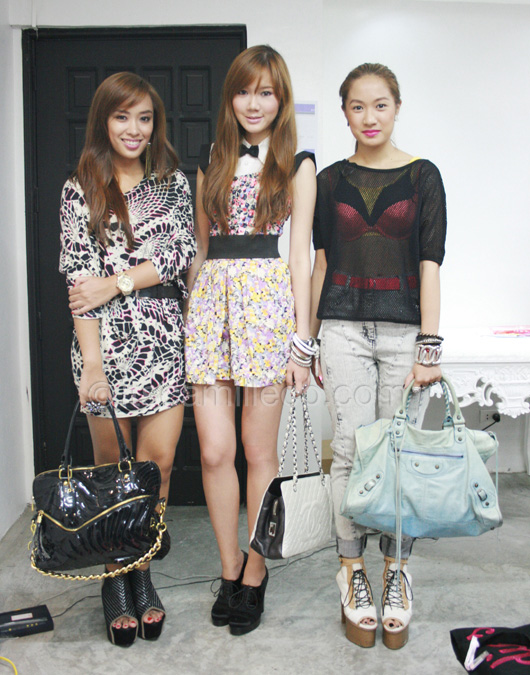 Fashion bloggers unite! With Lissa and Laureen (we missed you Kryz!). Unfortunately though, Lissa will no longer be able to join us for the show this Saturday but don't you worry, Lexi will be part of the show too! Woohoo! Aside from us, celebrities such as Maxene Magalona, Elmo Magalona and PBB Teen Clash of 2010: Ann Li, Fretzie Bercede, Tricia Santos, Bret Jackson, Ivan Dorschner and James Reid will also be part of the show. So do you want to watch? Well, lucky you! I'm giving away 2 VIP tickets each to 5 lucky winners. Here's how to join: 1. Follow me on Twitter and Google Friend Connect. 2. Reply to this post with your answer to this question: "Why should teen pregnancy be prevented?" Part of Candie's advocacy is to help raise awareness about, and motivate teens to prevent, teen pregnancy so I'd love to know what you think. Don't forget to include your Twitter name and Google Friend Connect username. As an added bonus, if you win VIP tickets to the Candie's show this Saturday, you might win Candie's gift certificates too during the show. They're giving away GCs at the VIP area. So what are you waiting for? Start sending in your answers! Deadline for entries is on May 12, 12:00 noon. I'll announce the winner via my Twitter on the same day. Good luck!