And the show finally starts! Get ready for tons of photos on this post. I want those who weren't able to attend the show to be able to visualize what basically happened. :)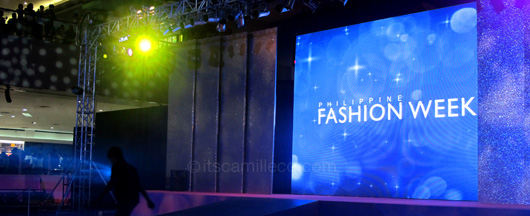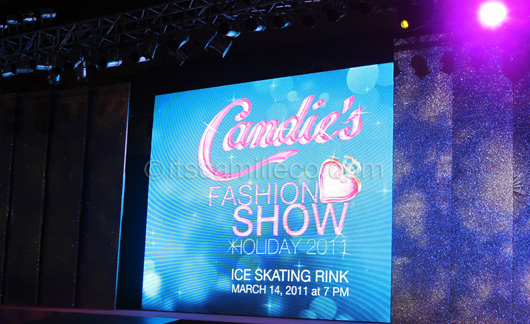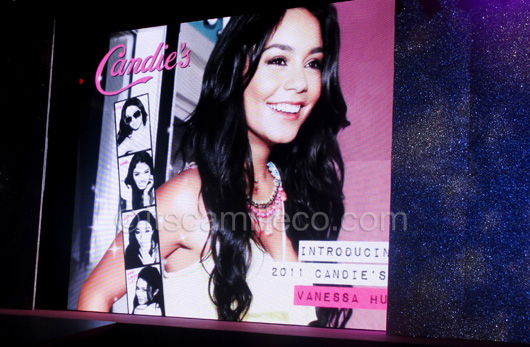 Vanessa Hudgens, Candie's latest endorser.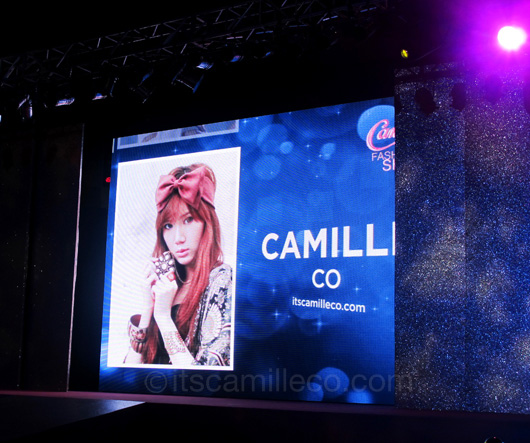 My face on the huge screen! :)

The talented dancers open the show. Check out the giant lollipops and cotton candies!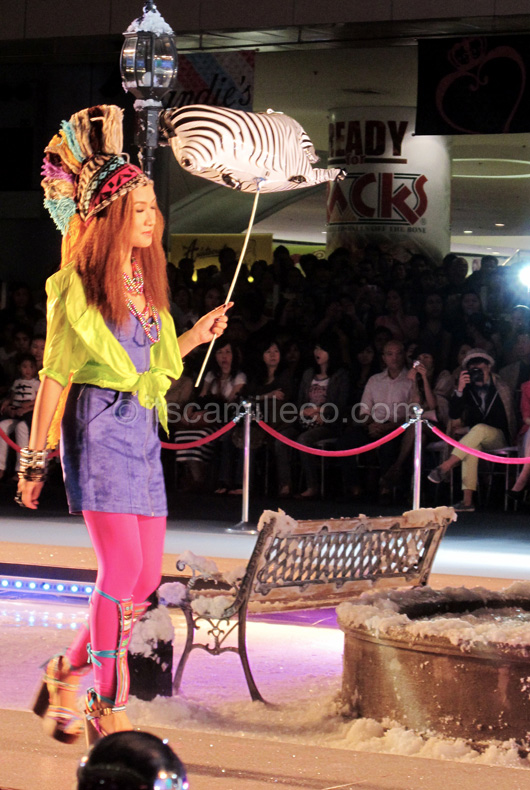 Laureen walks the runway.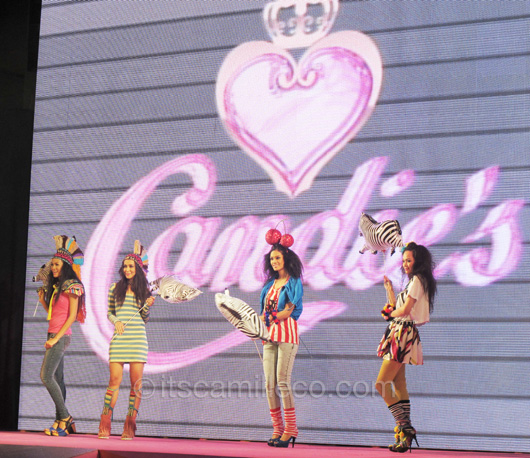 Laureen's group: Sugarland. Think tribal prints, loud colors and color blocks.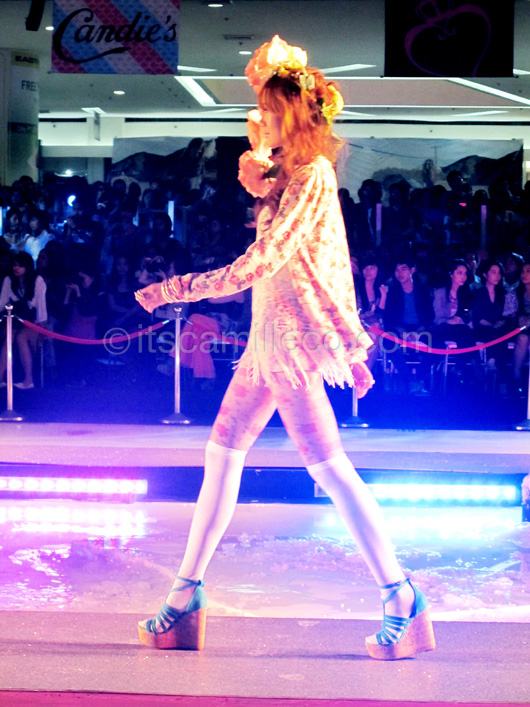 My turn to walk the runway.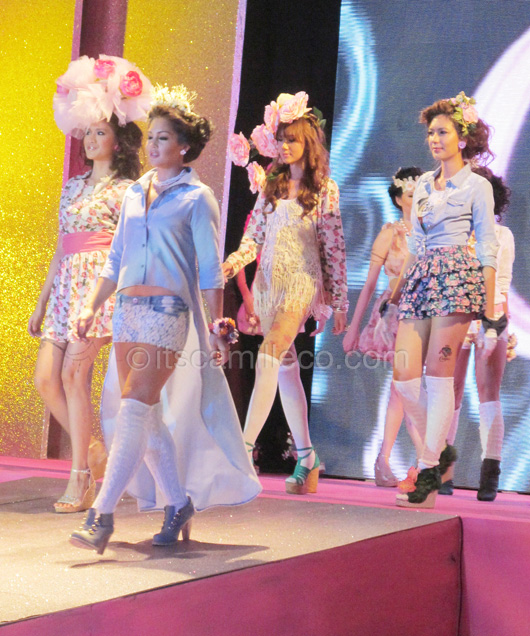 My group: Romance. Obviously all things girly and floral. :) We had 2 subgroups: peaches and cream (which I belonged to) and laces and denim. As usual, I get the sweet look! (Next time, I hope I get assigned to rock or goth or something far from sweet for a change haha!)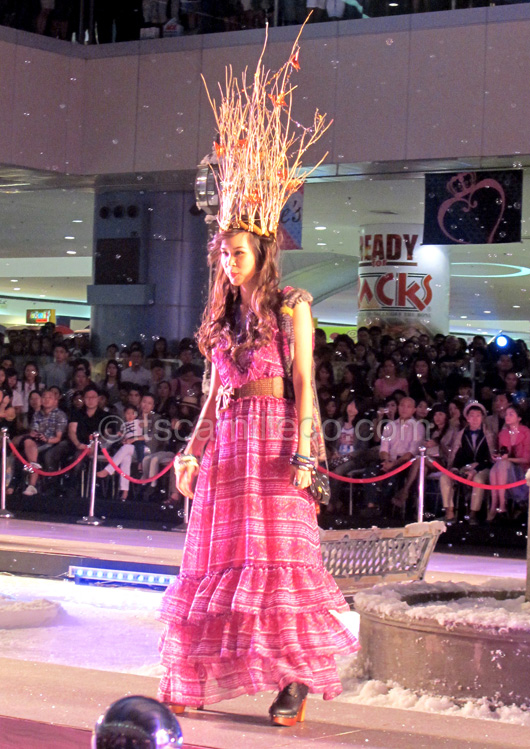 Lexi! I think she had the highest headpiece.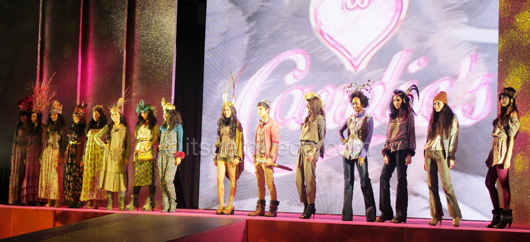 Lexi's group: Folklore. They're mostly bohemian.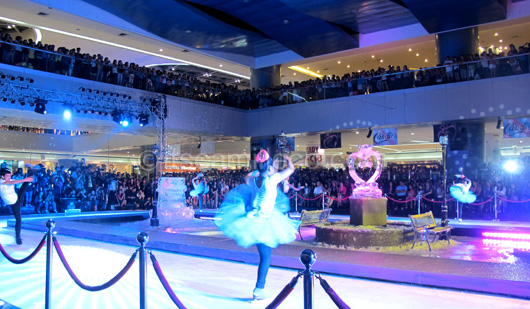 Young skaters open for the next group, Swan Lake. Check out the crowd! I didn't realize the place was THIS packed until I saw the photos. Wow.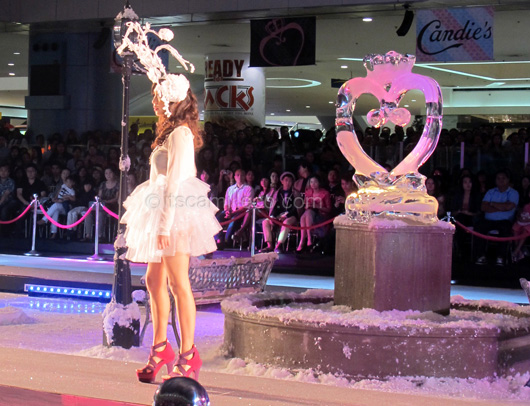 Kryz, the swan princess! (I love you! You look fab!)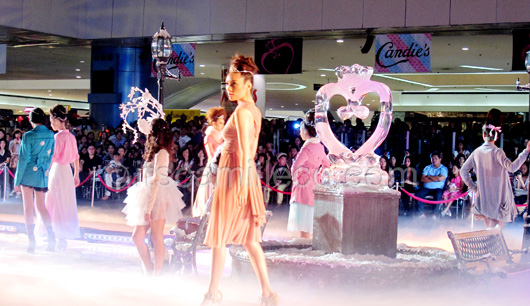 Kryz's group: Swan Lake. Soft and feminine looks fit for ballerinas.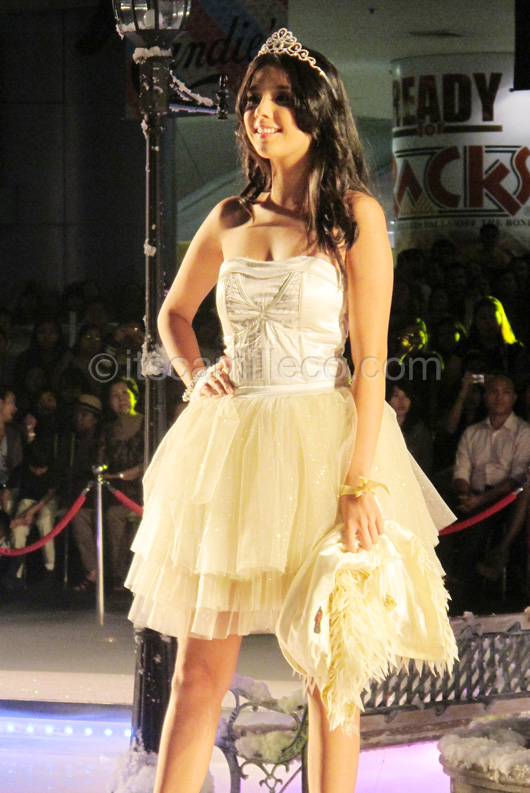 Maxene Magalona closed the show.

Final walk! Us 4 bloggers had the chance to walk the runway first.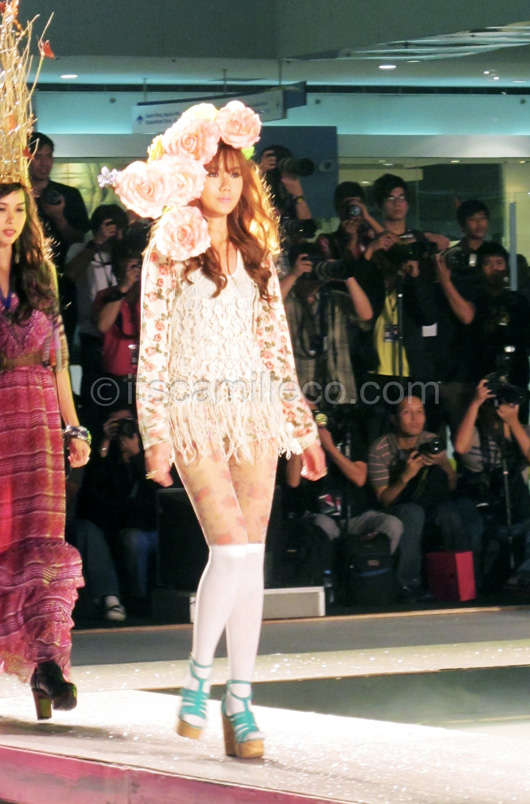 Finally a clear photo of me on the runway! :)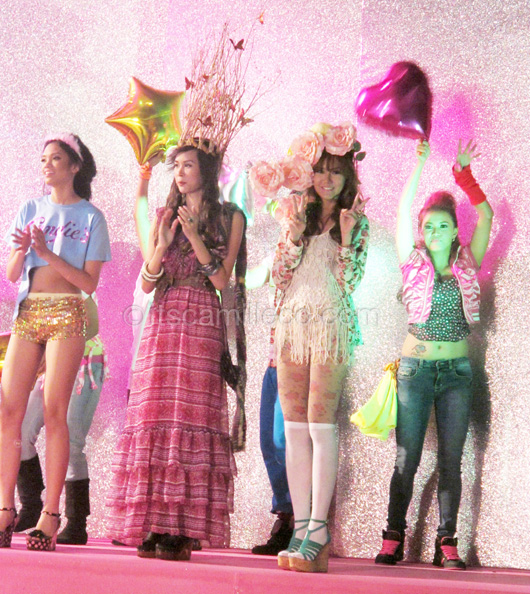 If you're wondering why I'm doing this, it's because I just spotted my sister (who was dutifully taking all these photos). I didn't care who saw me do this haha The show was all about having fun and being all smiles anyway. Plus, we were so many on the stage, I doubt anyone was looking! :)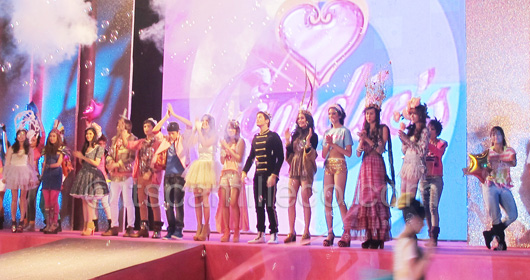 All the bloggers + celebrities with the dancers behind us. :) The closing song was Aaron Carter's "I want Candy", how fitting. (OH. EM. May I just say, it seems like it's been forever since I last heard that song. Aaron Carter was still cute then haha!)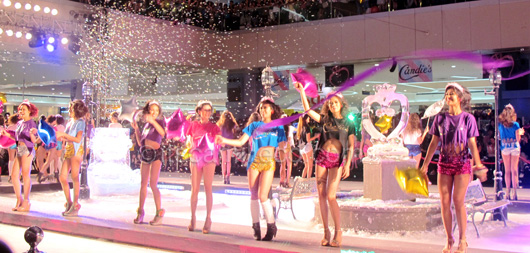 The models in cute cropped Candie's shirts and sequined hot pants. A lot of people kept saying our show reminded them of a wholesome Victoria's Secret show. Maybe it's because of these sexy models! Kudos to them!
Overall, the show was a whole lot of fun. I always look forward to spending time with my co-bloggers. I love them to bits! I remember someone asking us if there's ever some sort of rivalry or competition among us. HELL NO! We all have our own thing going on and we feel nothing but love and respect for each other. In fact, I miss them already! Someone make another fashion show! :)
P.S. Thank you to EVERYONE who came. I always feel overwhelmed whenever you guys approach me. I hope you know it means a lot! :) And thank you to the Candie's team and Saga events! You guys rock!