Last Saturday, I was one of the 4 fashion bloggers invited to model for the Candie's fashion for Philippine Fashion Week (PFW). Pretty exciting because I heard the Candie's team went all out! The show was held at the Mall of Asia skating rink so just thinking about how they were going to set up the stage was enough to get me super psyched!
Here's what I wore to our rehearsals. Call time was 9:30am so my eyes weren't fully awake yet (this is what 3 hours of sleep will do to you). Thankfully, my sunnies were there to save the day!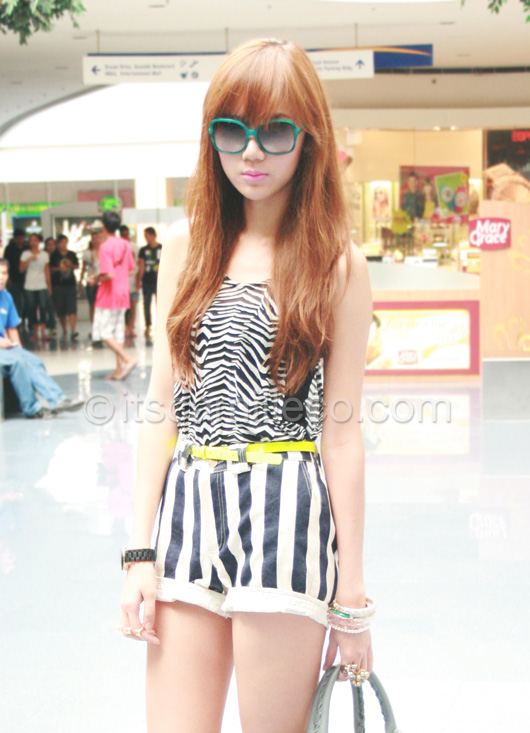 Thrifted zebra print top | Thrifted shorts | Mango belt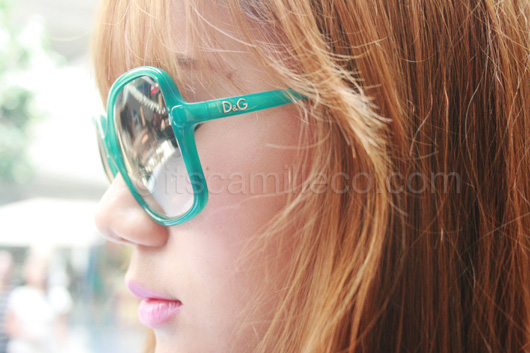 D&G sunglasses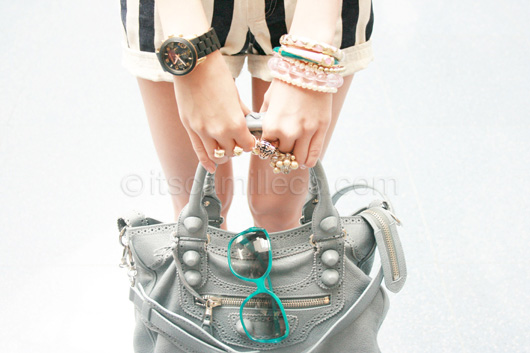 Balenciaga bag | Michael Kors watch | (rings from L-R) Gold Dot, Thrifted, Kenneth Cole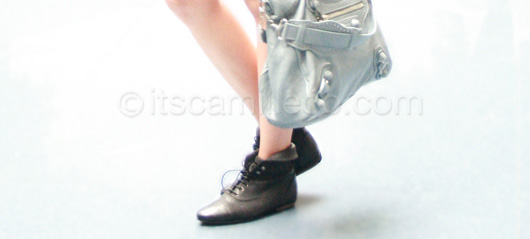 Topshop boots
Hype this look on Lookbook.nu here.
When I got to the place, the stage was already set up. Huge blocks of ice were being carved out to form unicorns. The tables were getting decorated with pink fur, glass bowls, and candies. Skaters and dancers were already rehearsing under the watchful eye of Director Robbie Carmona. So many things were going on, all for our awesome show!

The busy bees during rehearsal.
The bloggers, namely Laureen, Kryz, Lexi and I were assigned to the "celebrity area" together with Maxene and Elmo Magalona, PBB teens and Ford Supermodel winner Danica Magpantay. I found it so funny though because the 4 of us are not at all celebrities haha so far from it actually!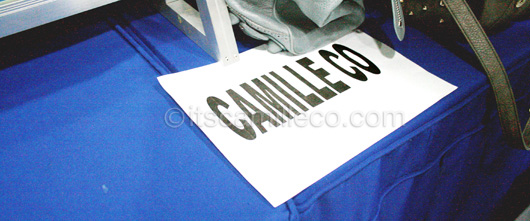 My name at my assigned area.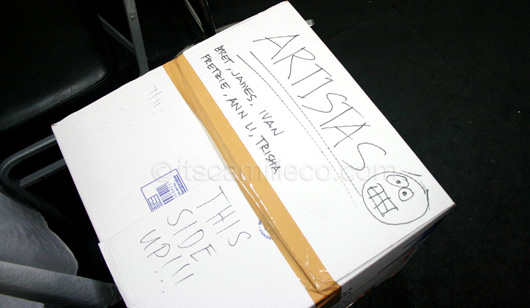 The true celebrities' clothes arrived. We found that smiley extremely funny. What was up with that? :)
After hours of rehearsals on the runway, it's time for make-up!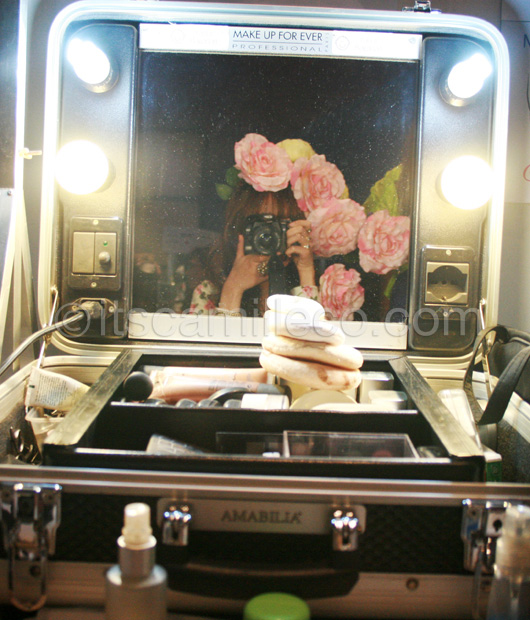 Say hello to my headpiece. John (my hairstylist) joked that it weighed a kilogram. It's all good though because I loved it! Although I kept hitting people and other stuff haha! It was especially challenging whenever Kryz's headpiece and mine hit each other or if someone's standing between us, that person's hair would get all tangled up in our headpieces. Funny! :)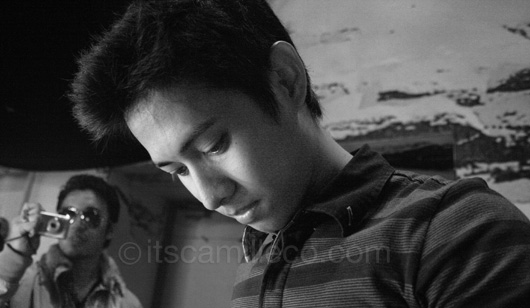 Paolo Maranan, the make-up artist that saved our day! He is extremely nice and REALLY REALLY good, not to mention cute too! I definitely recommend him! To inquire for rates and bookings, you may reach him at +639175400726.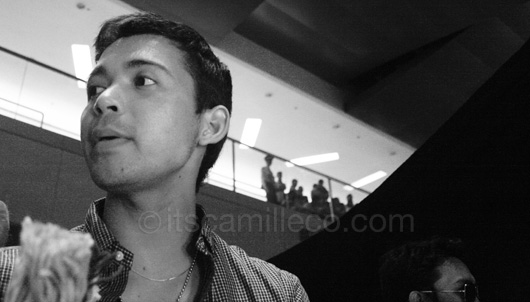 John Valle did my hair and attached my huge headpiece. I met him when he did my hair for a magazine shoot a while back. May I just say, no one can make my hair look more alive than him! My hair is really flat, thin and has no volume whatsoever. I have no idea how he does it! Also, like Paolo, John is a cutie too! For inquiries and rates (or dates haha I kid!), you may reach him at +639174493825.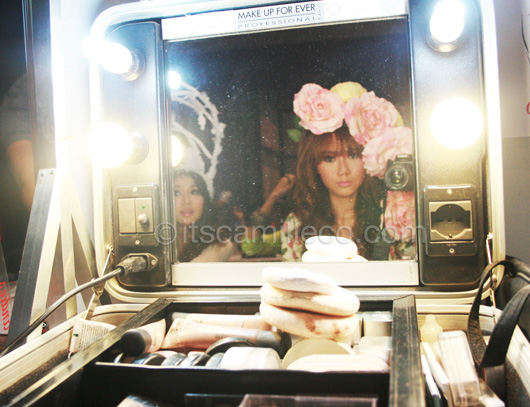 Spot Kryz beside me and um, Laureen's arm? I miss you girls already :(
That's it! Up next, the Candie's fashion show. Watch out for it on my next post!