When I first laid eyes on this dress, I immediately fell in love with it. I'm a sucker for bold prints so the tribal print alone has already gotten me sold. Add to that the sheer long sleeves gathered at the wrist. It was love at first sight.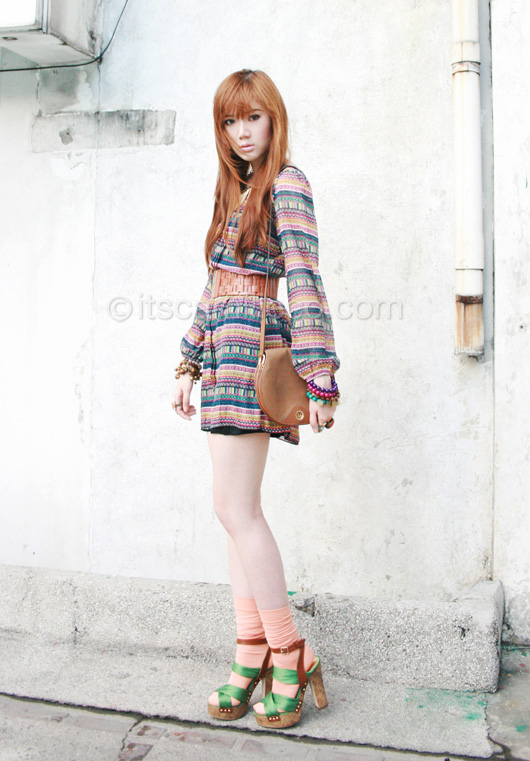 WAGW printed dress | Forever 21Â belt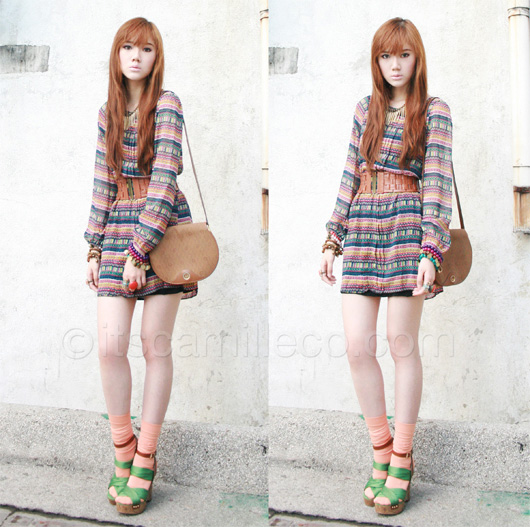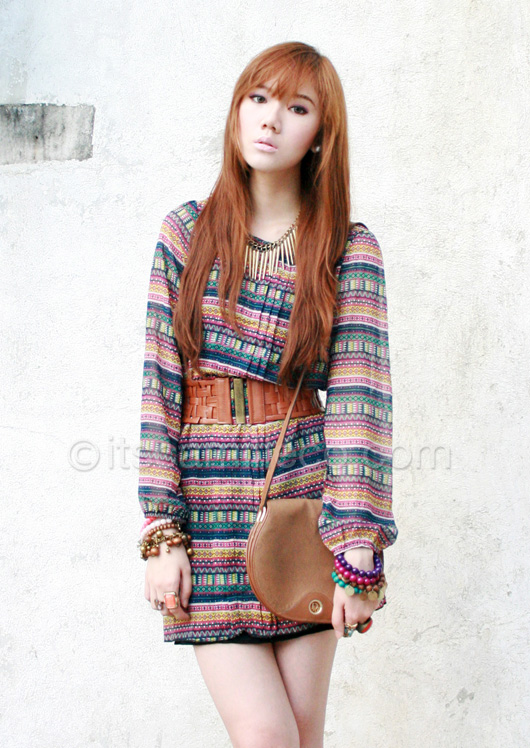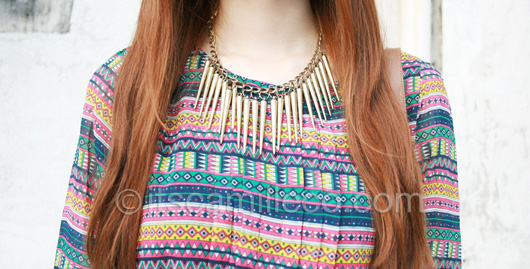 The Ramp gold necklace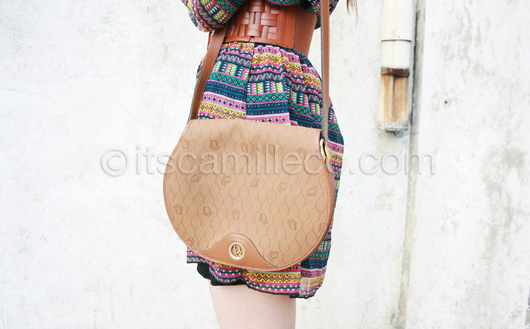 Vintage Christian Dior bag from mom
Just a short story about this bag. A few years back, I brought this bag to a vintage bag restoration place along Makati to have it cleaned. The lady at the store was so amazed at how good of a condition this bag was in, she even told me to commend my mom for taking such good care of it after so many years. She said my mom was skilled haha! I wish I know when this bag was released though. It would be nice to know how old it really is. It already has that old smell to it, but in a good way, which makes it all the more special.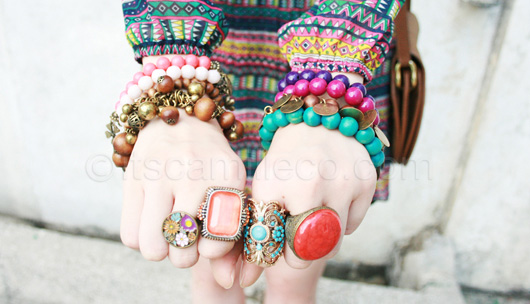 H&M bracelets | H&M orange rings | SiX gold floral ring | Aldo blue/gold ring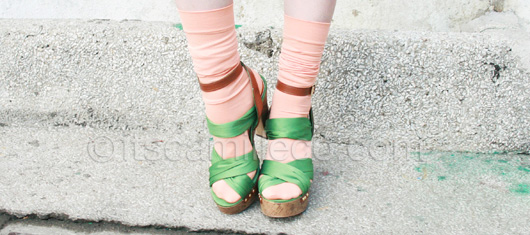 H&M shoes (which you've probably seen me wear a million times) | SM Department Store orange socks
Hype this look on Lookbook.nu here.