The first Philippine Fashion Week (PFW) show I was able to catch this week was the Premier A show featuring designers Kristel Yulo, Michelle Sison, Philipp Tampus, Ralph Ng and Roland Lirio. I got to the show late so I was standing the whole time which meant not so good photos for ze blog. I regret not having any decent photos from Michelle Sison's collection too. :(
Anyway, here are a few of the not-so-good-but-decent photos I was able to take. :)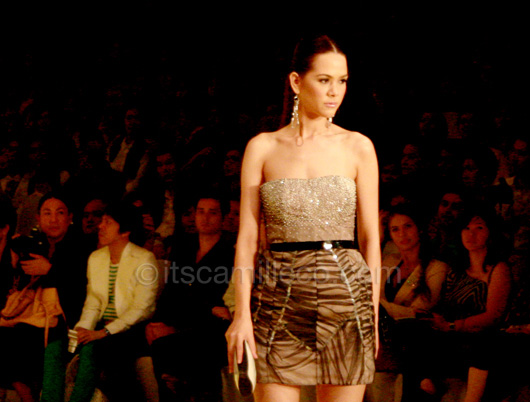 By Kristel Yulo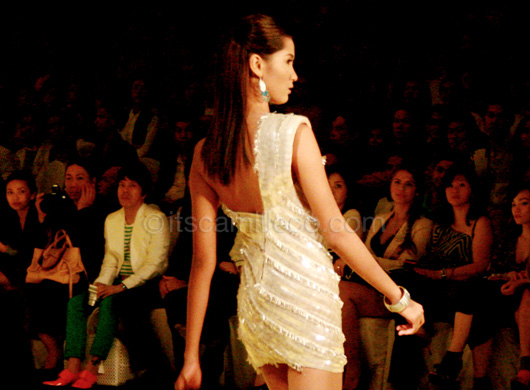 By Kristel Yulo. I'd wear this!
Overall, her collection felt very Versace meets Blumarine.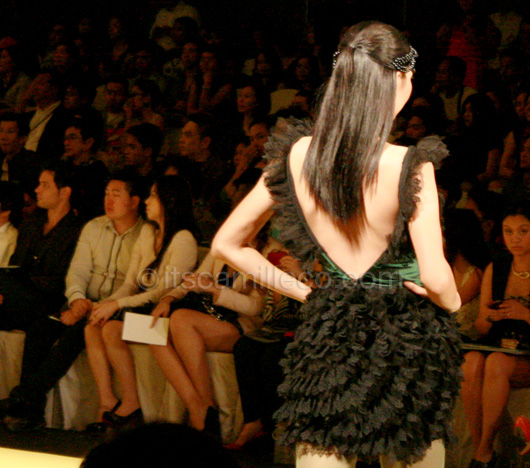 By Phillip Tampus. Check out the skirt!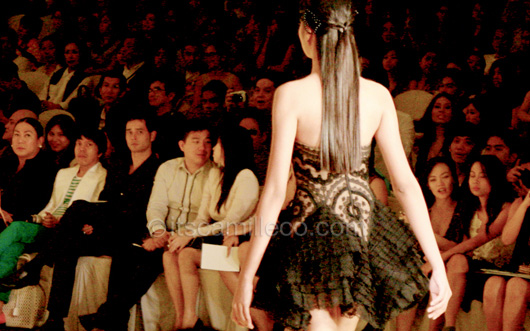 By Philipp Tampus. Love this!
Out of all his pieces, I particularly loved his ecru/beige gowns and his pieces mixed with lace. Sucky I wasn't able to take photos of them.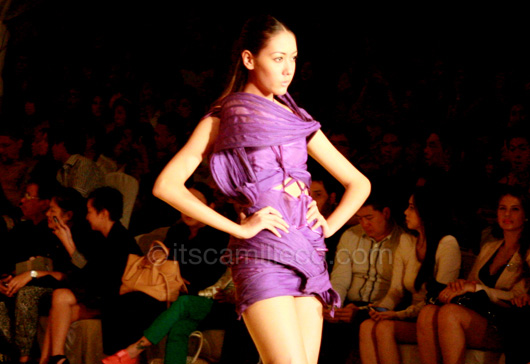 By Ralph Ng. Love the color!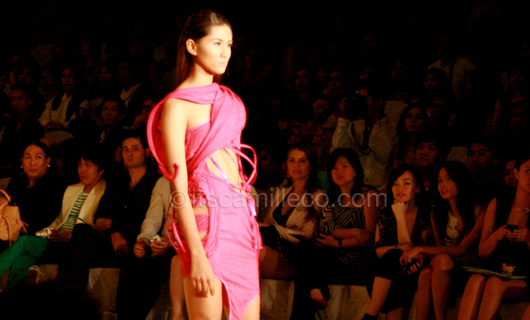 By Ralph Ng.
His collection was mostly blazers + pants and no fuss basic black minidresses. Simple chic. Then he ended with 4 really cool dresses like the photos above. Lovely suprise!

By Roland Lirio
His collection was mostly romantic dresses and gowns.
Of course, this blog entry won't be complete without a little post about my outfit. So here's what I wore. Since I was already running late, I grabbed one of my jumpsuits, wore a few accessories and I was good to go!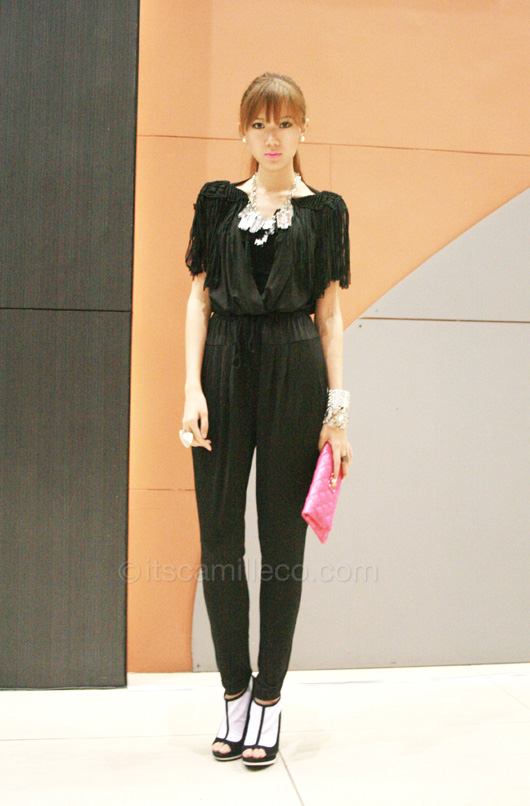 Coexist Prêt jumpsuit | Topshop corset | Fendi shoes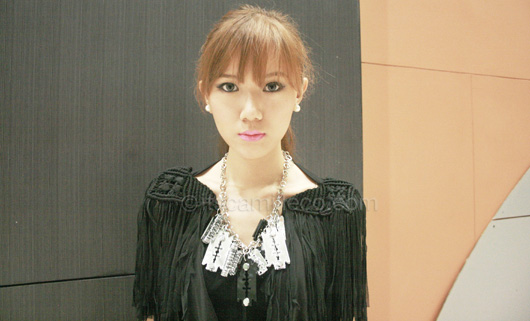 Coexist Prêt necklace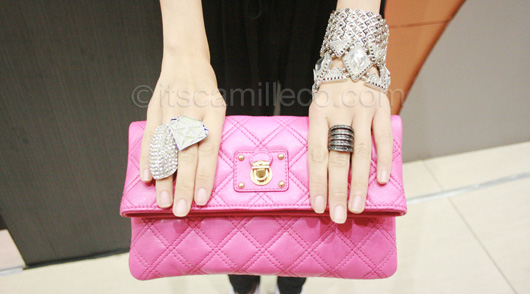 (Rings from L-R) Aldo, Bijoux de Lou, Aldo | Forever 21Â cuffs | Marc Jacobs clutch
Hype this look on Lookbook.nu here.