I got invited to take a sneak peek at the latest sunnies from Dolce & Gabbana and Prada. I brought my sister with me and she witnessed how I went wild over all the yummy sunnies they presented. Of course, I took a few photos so that I can share the excitement with you!
Private viewing. Feeling special lang! :)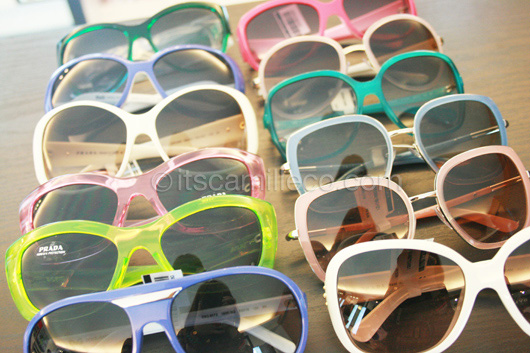 Thought I should take a group photo of some of the colorful sunnies I found. Check out the neon Pradas on the left column. Wish I can carry those but I doubt it. Sucky face shape!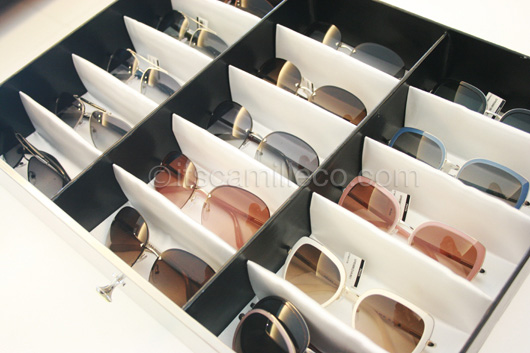 Spot my favorite! Hint: 3rd row.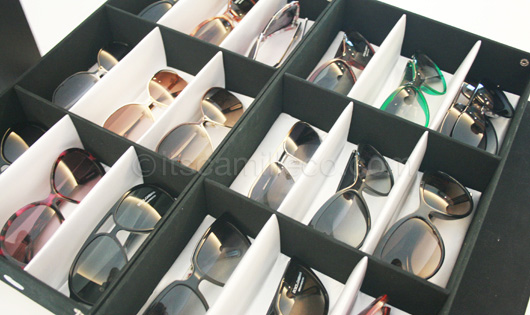 Dolce & Gabbana sunnies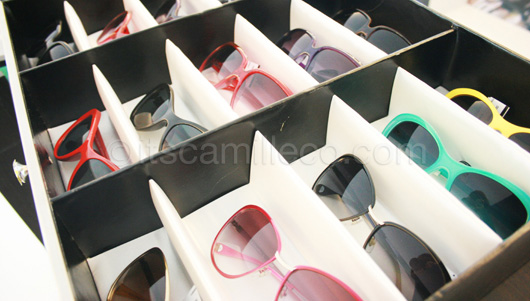 This tray of sunnies should be called "Too Cool". Ang cool mo lang whenever you wear them! :)
That's it! Can't wait to wear mine out! Expect to see more sunnies in my OOTD Blog! And who knows, I might just give a pair away so you better keep following my blog. Haha demanding! :)
If you want to get a chance to see some of these sunnies too, there's a trunkshow until this weekend at Rockwell.