Do you know David Gandy? You know, that hot British supermodel who's known to be one of sexiest, most influential and successful male models in the world? He's graced the pages of countless magazines and ads, including Dolce & Gabbana which he's most famous for. If you don't know him and are Googling him as you read this, I suggest you take a seat and compose yourself first before you bask in his perfection.
Okay. So, you've already seen him, right? You're now aware of his existence. You probably stared at his photos longer than you should have. But why just stare at his photos when you can see him in the flesh? I got your attention now, didn't I? David Gandy is the newface of SM Men's Fashion and he is coming to the Philippines this October 24 for Philippine Fashion Week! How to get invites? Win invites to the show by joining SM Men's Fashion's "DO THE GANDY" promo!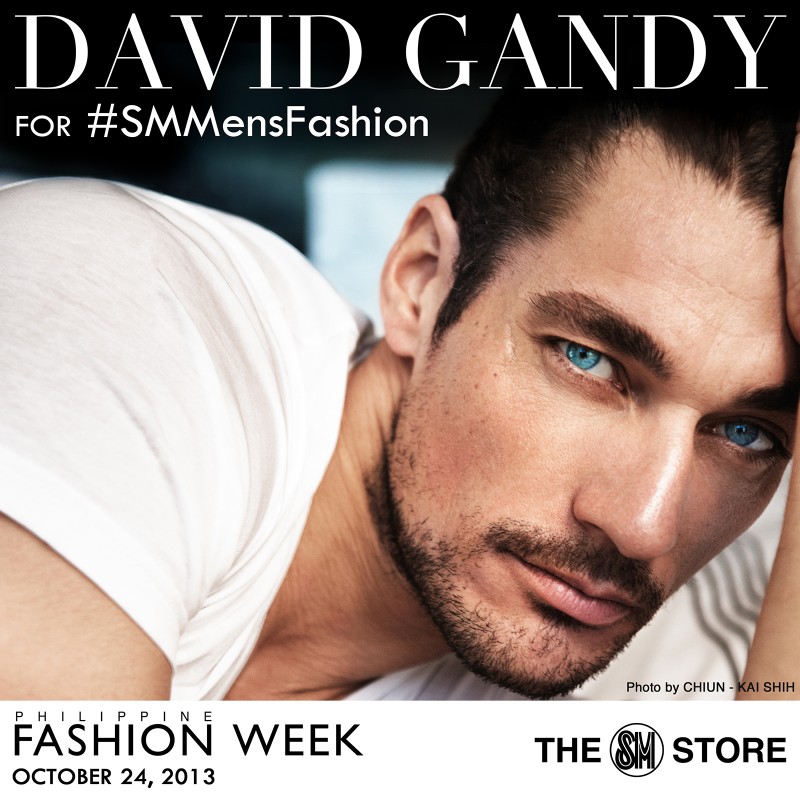 To help you out a bit, here's my own Gandy-inspired look. He's usually in tailored suits when he's photographed but I like his casual outfits a lot too. I mean, come on! No one wears a sexy plain shirt better than Gandy! More about this outfit later!