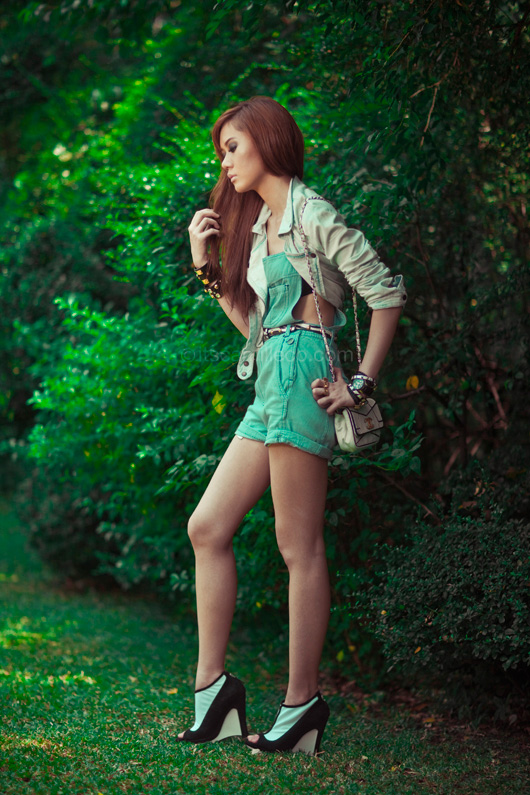 Mango denim jacket | Cotton On denim overalls | Fendi wedges | Chanel bag | River Island zebra-print belt | The Ramp leather cuff | Gothic Princess (Singapore) studded leather cuff | Aldo love connector ring | H&M braided leather bracelets | Michael Kors watch (Photo by: Pat Dy)

Told you I wear Mango all the time! Remember my shoot for Preview Magazine's best dressed editorial? Our 6th look was denim. We were asked to style ourselves in any way we want as long as we use denim. I decided to go for the denim on denim look. Just a few tips for people who want to try it out- mix denim pieces in different shades and textures. In my case, I paired my stiff, bleached denim jacket from Mango with slightly darker overalls made of light denim.
Of course, I am entering this as another entry for the Mango It Girl x Lookbook.nu contest, so if you have a Lookbook account, please hype this look here. If you don't have an account, please help me spread the word! :) Pretty pleeeeeeeeease.
P.S. Have you hyped my first look/contest entry already? No? :( WHYYYYYYYY??? Please hype it here. :)