Hey hey! :) I'm inviting you to De La Salle University's Bloggers Congress 2 happening this October 15!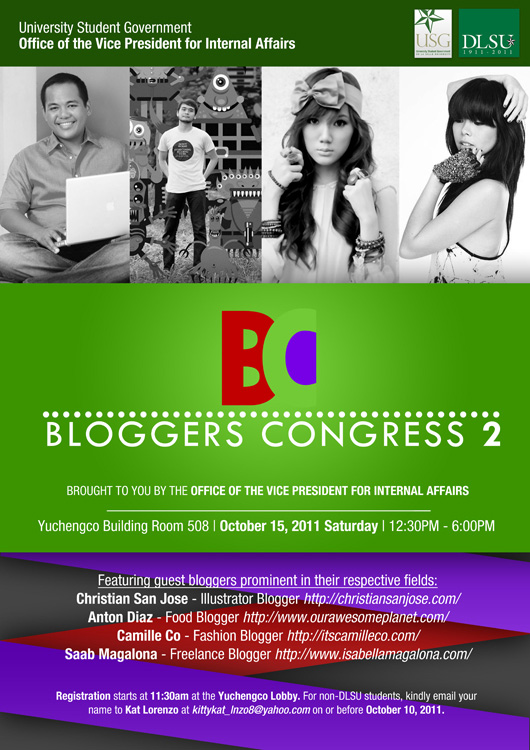 Come and listen to me and my annoyingly tiny voice as I share my thoughts on fashion blogging. Other guest bloggers (listed above) will also be present to share a few things or two about the world of blogging. They've been doing it far longer than I have, so I'm sure you'll learn a lot from them. I, on the other hand, will try my very best to, at the very least, entertain you haha! Fingers crossed!
This event is open to EVERYONE. You don't need to be a Lasallian! Just email your names to Kat Lorenzo at kittykat_lnzo8@yahoo.com on or before October 10, 2011 so that the organizers can prepare entry permits for you.
See you!