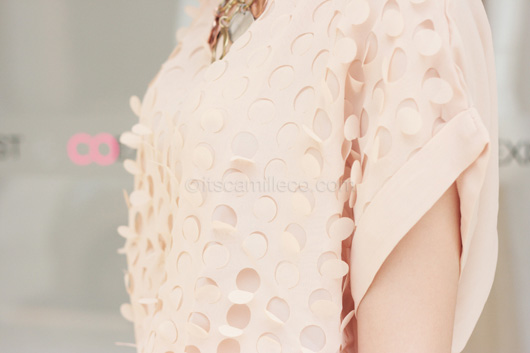 Another item from Felicee.com. This time, I played with texture. Both my top and skirt are made from textured fabrics so it was interesting to see how they'd compliment each other.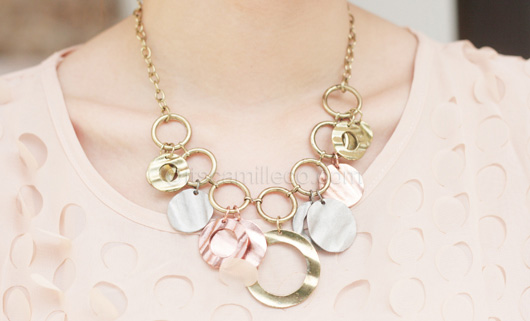 Mia Casa necklace
So many circles! From my top, down to my necklace and bracelets.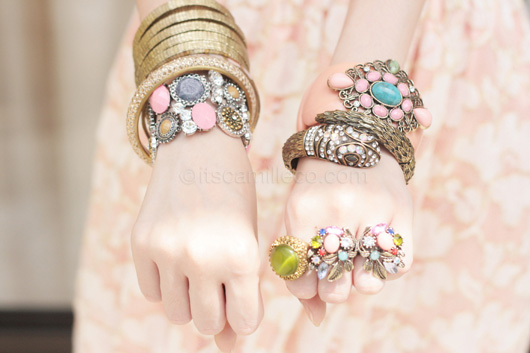 Mia Casa peach cuff, snake cuff and pink/gold/gray crystal bracelet | Mia Casa connector ring | SM Accessories green ring | Cole Vintage gold spiral bracelet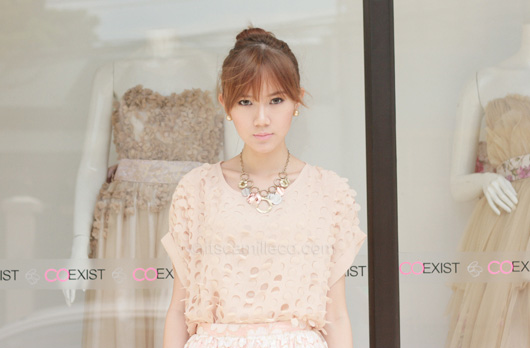 Goody spin pin hair accessories
Hype this look on Lookbook.nu here.