While I was walking around a store, 2 salesladies were intently discussing something that seemed really important. After about 3 minutes or so, one of them finally exclaimed, "Ahhh, cardigan pala!" (in English, "oh, it's a cardigan!"). I looked back at them and apparently, they were talking about my outfit! Haha! The other saleslady said they were arguing over what I was wearing, whether it's a dress or 2 separate pieces. Illusion achieved!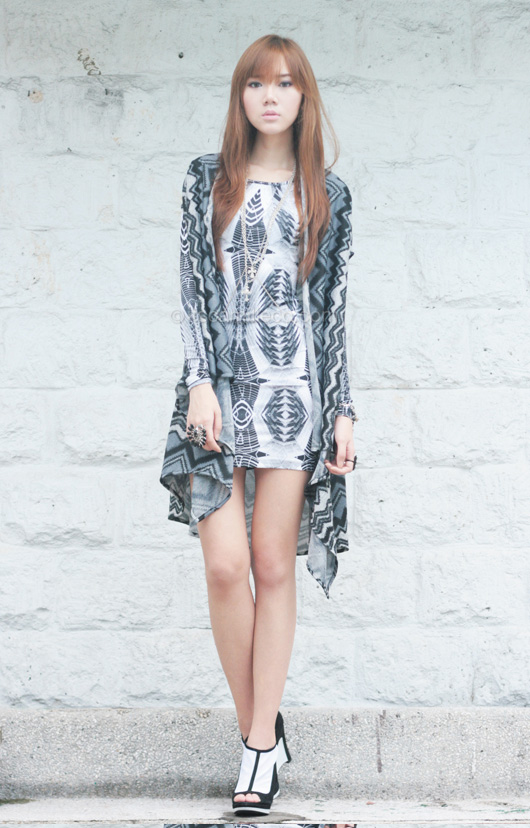 H&M dress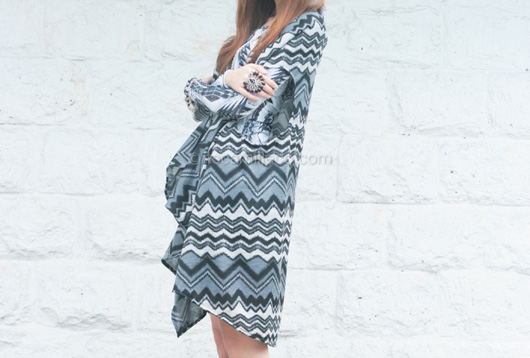 Rockn' Soule vest
I actually really like this vest because the fabric makes it really cozy. Isn't the print lovely too? Rockn' Soule has a lot of unique pieces. They also gave me this really cool shredded shirt that I just can't wait to show you!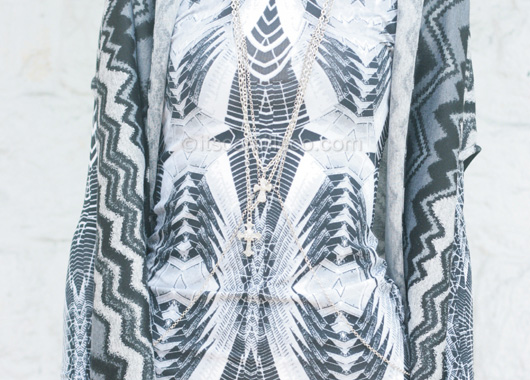 Rockn' Soule cross necklace | Sugar-Kissed body chain
This body chain from Sugar-kissed is really dainty compared to usual body chains. I think it's perfect for people who aren't used to out-of-this-world accessories but want to try them out. :) It's great to pile them on with other accessories too, like mine! Better if you mix it with similar necklaces so that they'll seem like one big accessory.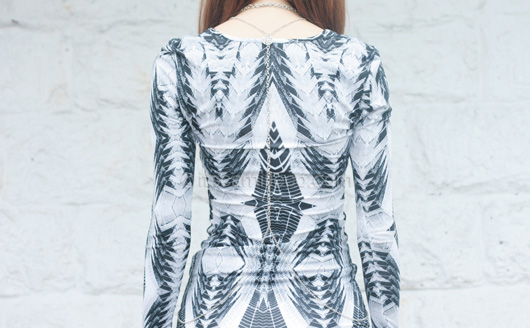 Here's a back view of the body chain.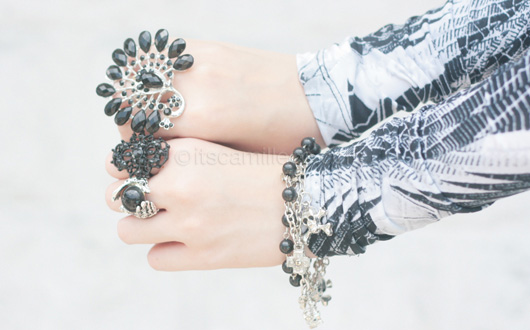 Rockn' Soule bracelet | Bubbles peacock ring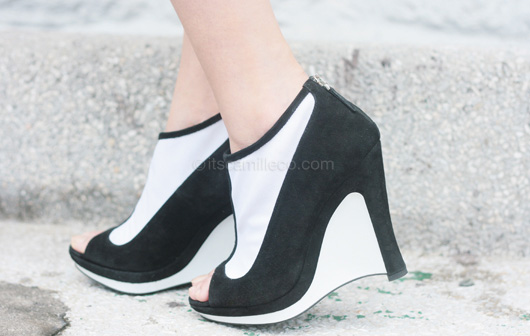 Fendi wedges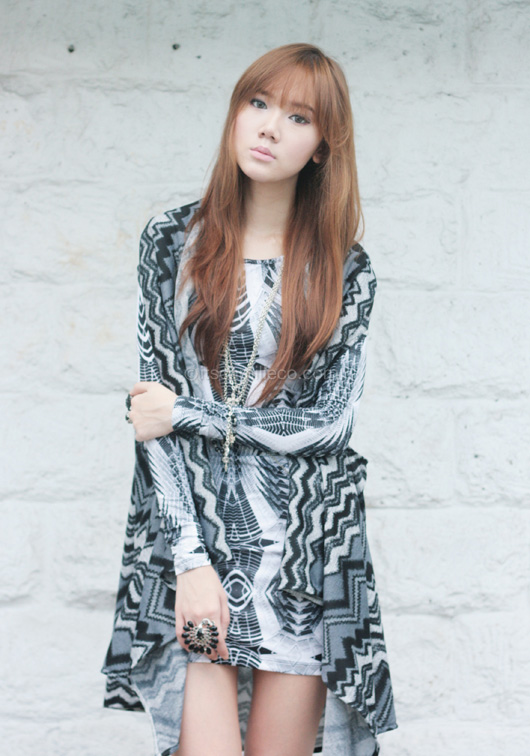 Hype this look on Lookbook.nu here.
Don't forget to help me win the Mango It Girl x Lookbook.nu contest by hyping my looks here and here. I can't thank you enough!!! :)