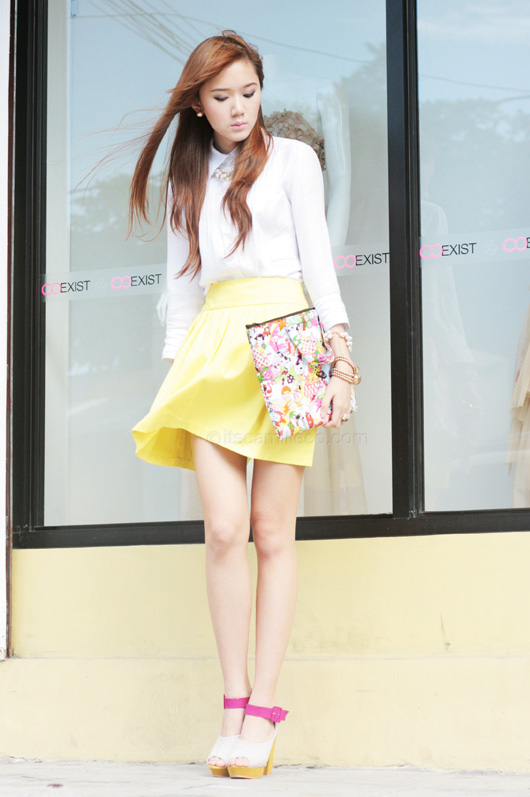 Esprit Collection top | Zara skirt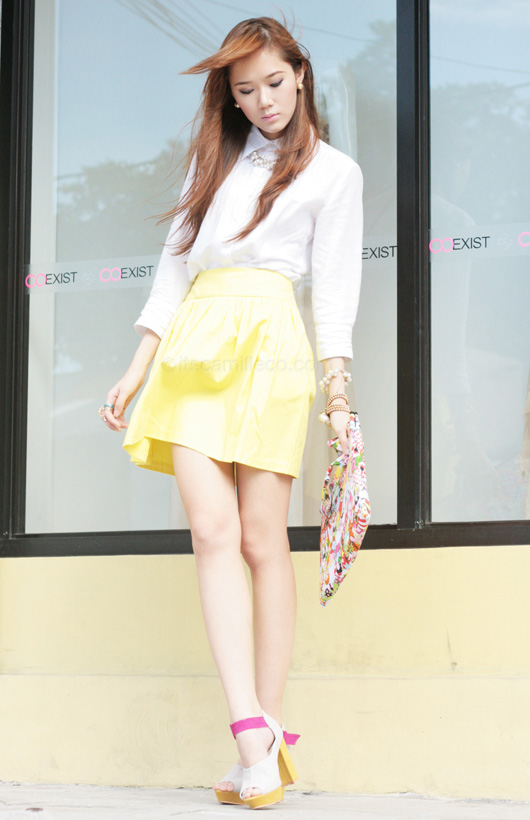 If you're wondering how this outfit came about, it all started with this lovely laptop case I got from Snupped.com. Yes, that colorful thing I'm holding is a laptop bag! Snupped is a Singaporean brand that lets you design/customize your own gadget case. For laptop bags such as mine, for example, you can choose from a wide range of prints for the exterior, pair it with a matching interior, choose between with or without handle then supply your laptop model. Wait for a few weeks and voila, your very own  laptop case/bag handmade and custom-tailored to fit your laptop perfectly is delivered right at your doorstep.
Don't have a laptop? Snupped also makes customized cases for iPads, eReaders, mobile phones, cameras and external hard drives. And because I love my readers and I want to share the joy with you, Snupped is giving a special $5 discount to all my readers, valid from October 15-October 22. Just type in the discount code, "CAMILLECO".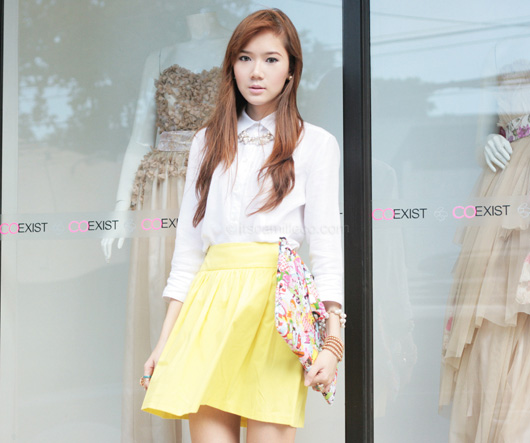 On to my outfit. Because I wanted my clothes to compliment my new laptop bag, I went for plain garments and played with just few pops of color to avoid clashing with my already attention-grabbing bag.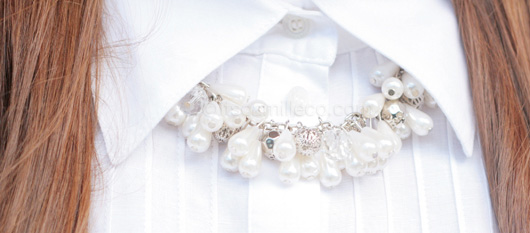 SM Accessories necklace
I kept my necklace clean and simple, then had fun matching my rings to my bag.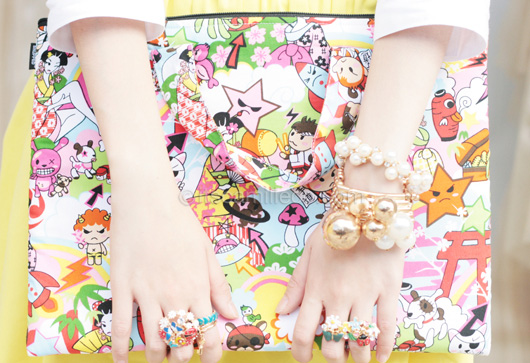 Snupped laptop bag | (L-R) Extreme Finds garden ring & stacked rings | Mia Casa garden connector ring | SM Accessories bracelets
It's a shame you can't see my stacked rings from Extreme Finds in detail. The bottom blue ring is actually a band of hearts; the middle one is a gold ring with 2 cute blue elephants seemingly kissing each other; and the last one is a gold ring with a red key dangling from it. Anywayyyyyy, for those wondering what my laptop bag's print is called, it's Harajuku Street.

For the interior of my bag, I got the polka dot print in pink.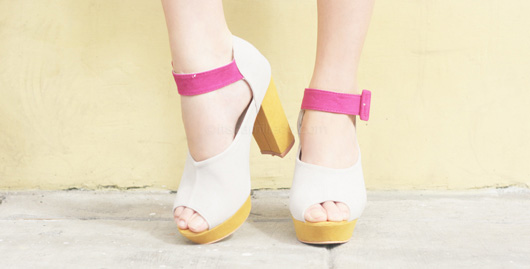 F-Stop color-block shoes
I continued my play on colors all the way down to my shoes. Random fact, did you know, blogger Melanie Entuna owns F-Stop? Thank you Melai for these! :)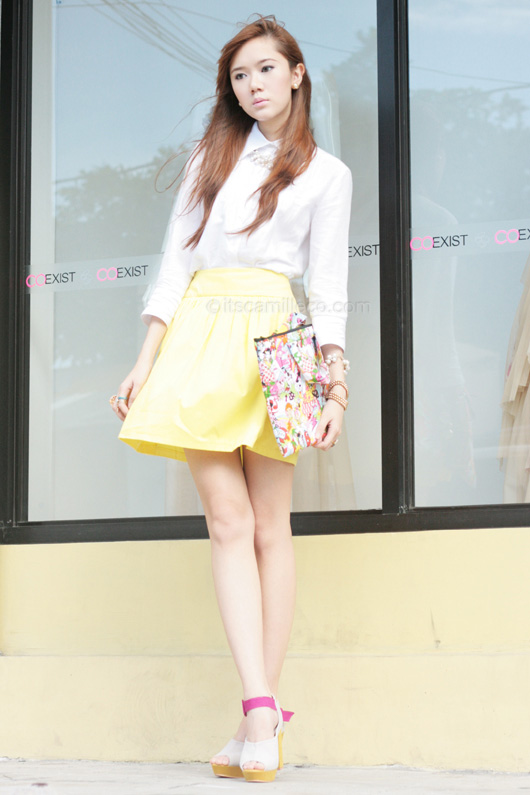 Hype this look on Lookbook.nu here.
P.S. Tiny tiny reminder to hype my Mango It Girl x Lookbook.nu contest entries here, here, here and here. Or help spread the word! Competition is tight! :)