For Preview Magazine's September issue, I was commissioned to do a 3-piece ensemble for their fashion editorial. As usual, they sent me this peg last June: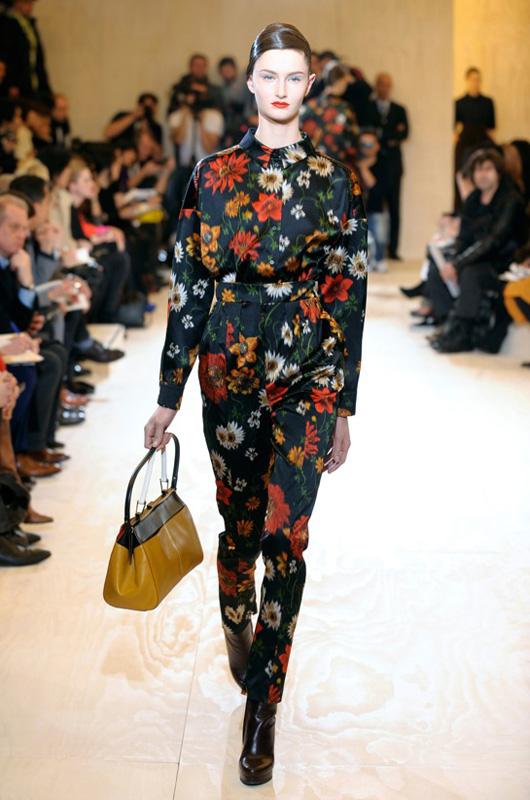 This is a floral jumpsuit from Jil Sander's F/W 2011 collection. I had to make something like this plus a blazer in either the same print or another floral print. Of course, I just HAD to do it. Number 1, it's for Preview. Number 2, its floral. And number 3, it's print on print!
Here's how the editorial turned out: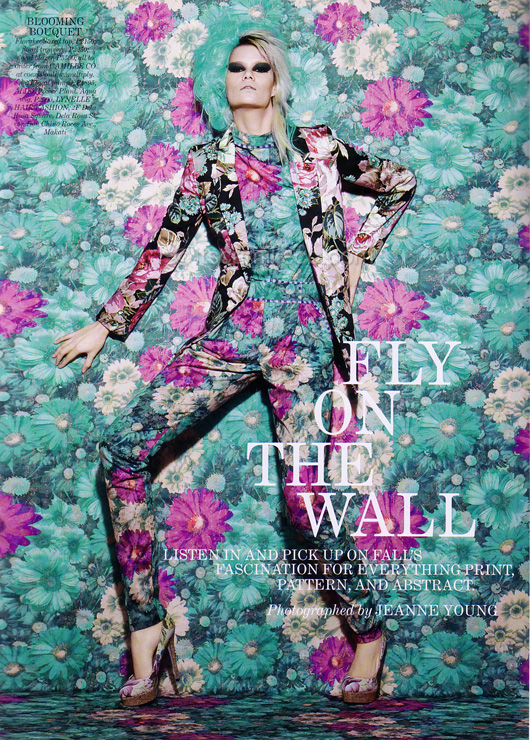 I'M IN LOVE WITH THIS! I think the styling, especially the hair and makeup, is genius! I love that they edged it up with raccoon eyes and rocker hair. The backdrop they used is actually real fabric. When Preview came to me, this was one of their first requirements. I had to supply them with 6 or more yards of the same floral print for the backdrop.
For the 3-piece floral ensemble, I think the key here is the choice of prints to mix. Originally, I wanted the blouse and trousers in different prints as well but Preview wanted something that looked like a jumpsuit so out the window that goes. I got a brighter, younger floral print for the blouse and trousers, and a darker, more mature floral print for the blazer. If you look closely, the blouse and trousers are trimmed with checkered fabric. Har Har! Sneaky, sneaky! I just had to add another print to my floral ensemble. If you roll the trousers up, the ends are also lined with checkered fabric.
This project came so easily to me. I guess it's because the look is so me! I had so much fun doing this. Til my next project! Thank you, Preview!