Who's afraid of the big bad wolf? I feel like a modern little red riding hood in my lovely red cape.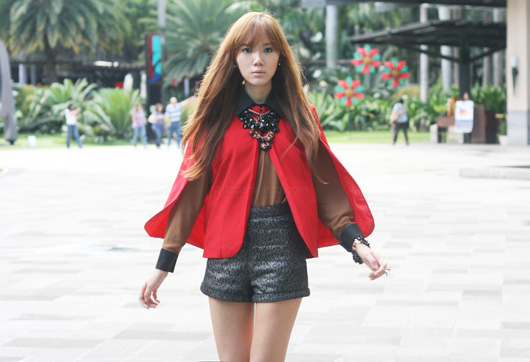 The Ramp red cape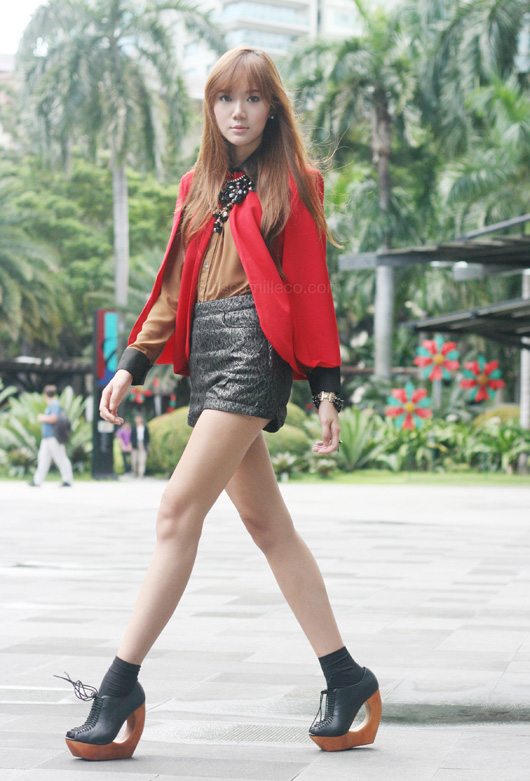 The Berries buttondown top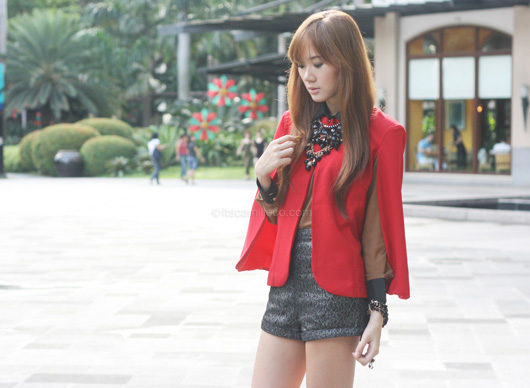 H&M shorts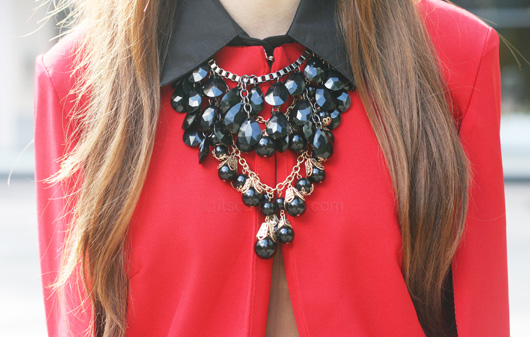 SM Accessories necklace (top) | Aldo Accessories necklace (bottom)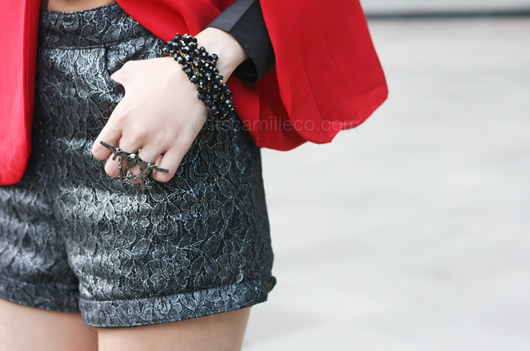 Crave More airplane connector ring | H&M bracelt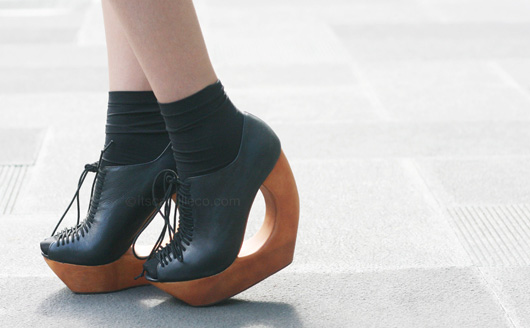 Wolford socks | Jeffrey Campbell shoes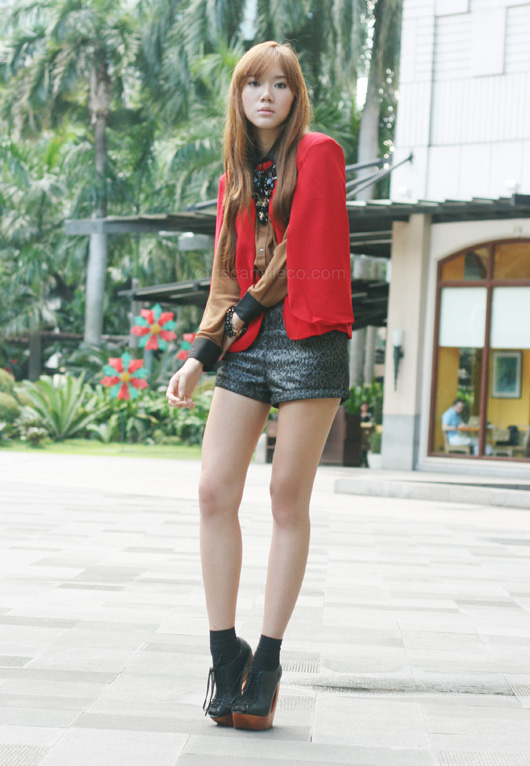 Hype this look on Lookbook.nu here.
I wore this ensemble to the luncheon hosted by my favorite hair accessory brand, Goody. The event was held in a hotel and I was fortunate enough to be one of the guests/speakers so I made sure to dress up. But because the past week was too crazy, I didn't have time to plan my outfit. Good thing this turned out okay. It still baffles me up to now how some of my favorite outfits are actually the impromptu ones I put together at the last minute. Spontaneity has its advantages. :)
P.S. Thank you Lissa for bearing the heat of the scorching sun to take my pretty photos!
P.P.S. Today is the last day of voting for the Nuffnang Asia-Pacific Blog Awards! Please vote for me (best fashion blog) and my fellow Filipino bloggers: Helga Weber (best original blog design), Erwan Heussaff (best food blog), Nina Fuentes (best travel blog), Allan (best photography blog), Geek Out and Abe Olandres (best geek blog), Jenni Epperson (best lifestyle blog), Badet (best parenting blog) and Anthony and Tessa (hidden gem). Please vote for us once every 2 hours here. Thank you!