A few days back, I was fortunate enough to be styled by international celebrity hair stylist, Barney Martin for the the world's best conditioner, Pantene. So how did it go? You'll just have to wait for my next post to find out! Har har! I'm such a tease.
Anyway, on to my outfit. I was asked to wear either gold or white because these are Pantene's colors.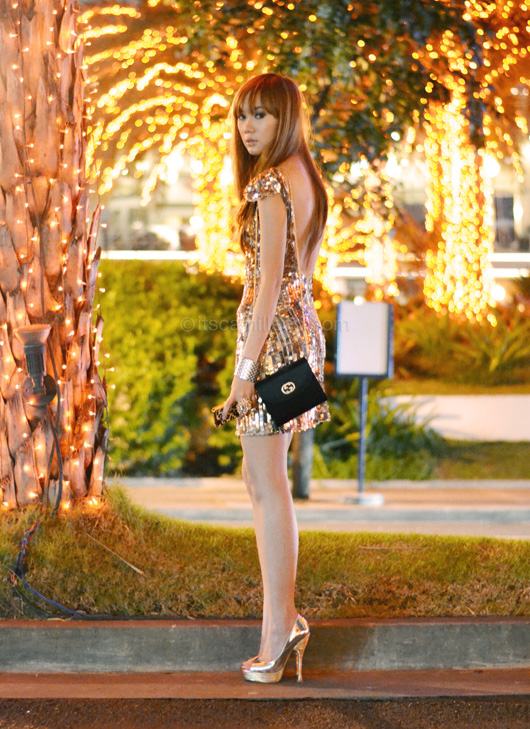 Topshop by All Dressed Up gold and silver sequin dress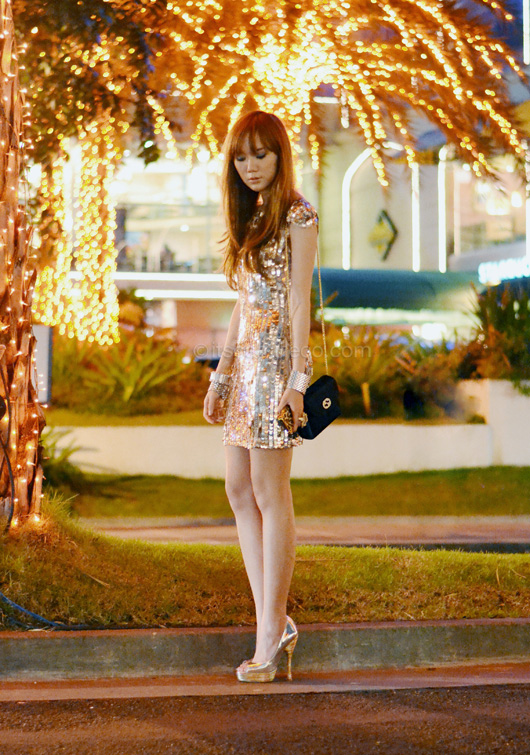 I chose to wear gold instead of white to go with the world-class theme. To me, world-class should be something bongga. May bobongga pa ba sa fully-sequined backless dress?! Of course, I also took into consideration the style Barney will do on my hair. I was given the peg a few days before the event so I already knew beforehand that I was to get the sleek straight look. Because my assigned hair style is simple and modern, I made sure my dress is equally modern but a little more extravagant to offset the simplicity of my hair.
SM Accessories silver bracelet | Forever 21Â silver cuff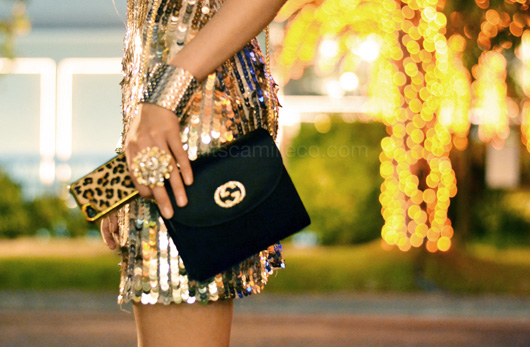 Forever 21Â silver cuff | Gucci bag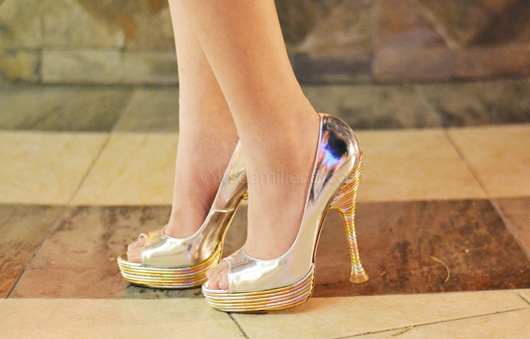 Brian Atwood shoes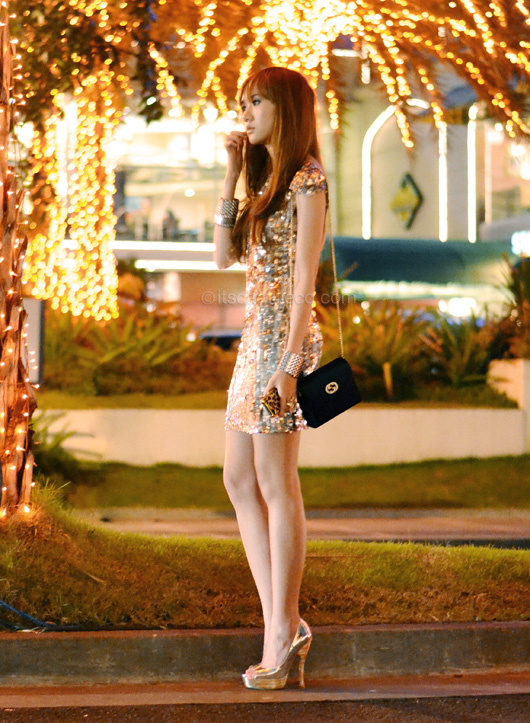 Hype this look on Lookbook.nu here.
Photos by Laureen Uy.