What's all the fuss about?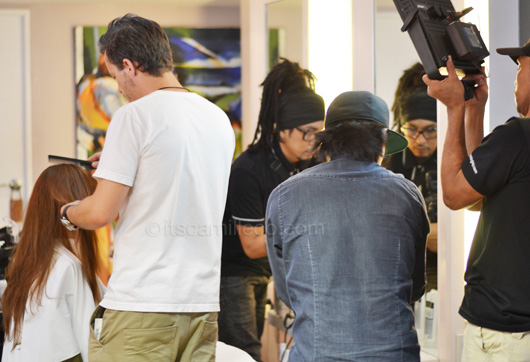 Iiiiiiiiiit's me, Barney Martin and his assistant! As I've mentioned in my previous post, I was one of the featured personalities for Pantene's World-Class hair event, along with my blogger loves Laureen, Kryz and Patrica and celebrity endorser, Gretchen Barreto. Part of the privilege was to be styled by Barney Martin, international hair stylist to the stars Drew Barrymore, Kate Moss and fashion houses DSquared and Armani, to name a few. So instead of showing you photos from the event itself, I'd like to show you what went on before the show instead. This way you get to see Barney work his magic. It's literally like magic unfolding before my very eyes!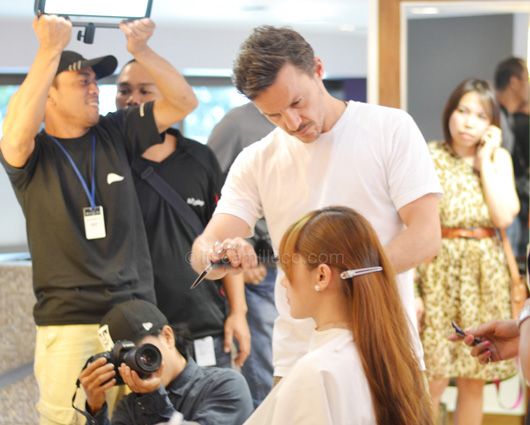 So for the 1st step, Barney gave my fringe a trim. (Since he's a world-class hair stylist and he's already here, might as well make the most out of it! Haha!)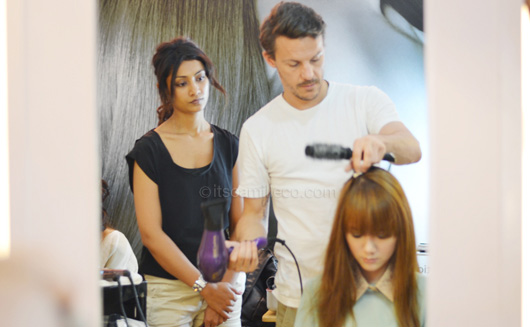 Then he sectioned my hair and blow-dried it. After which, he rolled my hair up using these huge rollers as seen below. He said to make sure they're tight and as close to the roots as possible.He blow-dried it again for a while.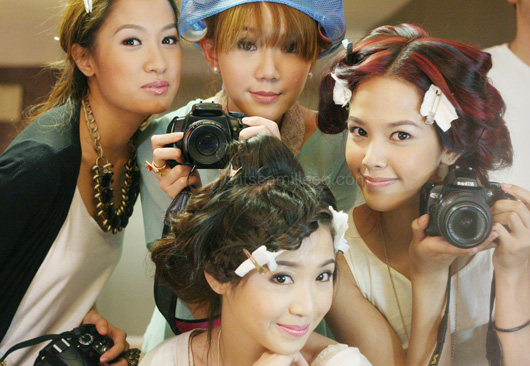 And voila! Here I am with the finished product along with my fellow bloggers Laureen, Kryz and Patricia. Haha kidding! Of course we're not done yet. This is just to set our hair.
After a while, he took my rollers out and brushed my hair outward. He pulled my hair up really really hard and did some magic with his brush. I think he did a little teasing as well.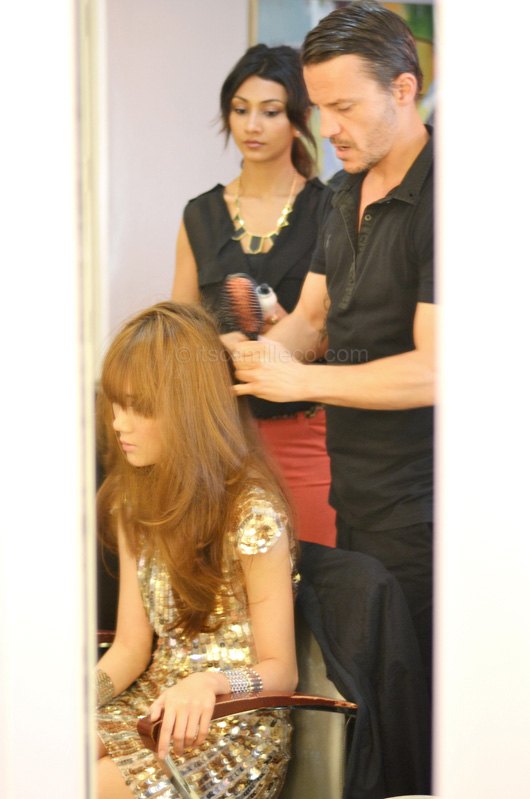 And here you go! Laureen, Kryz and Pat calls my hair style the "effortless but hot and sexy hair style". I wish I can make my hair look this alive every day of my life.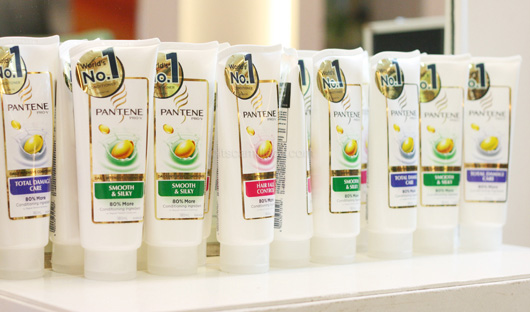 Of course this world-class hair wouldn't be possible without the world's no.1 conditioner, Pantene. With Pantene, it was easier and faster for Barney to manage my hair. I've been an avid user since my elementary days so trust me when I say that Pantene is the best! Remember, you're only world-class if you're fashionable from head to toe.