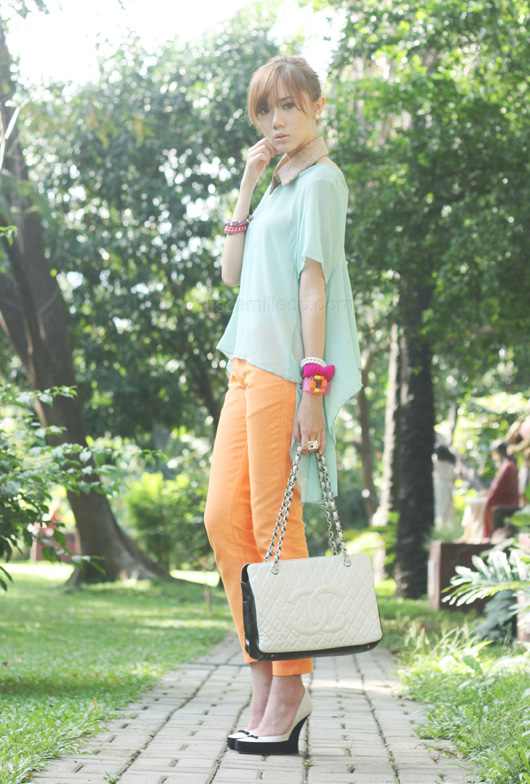 It's easy to style this outfit in a much more "mature" manner. You know, classic pumps instead of wedges, the usual dainty bracelets and conventional ladies' watch instead of my quirky accessories and neutral colors as accents instead of contrasting ones. But while I'm still young and can get away with it, why not have a little bit of fun and play with this outfit a little?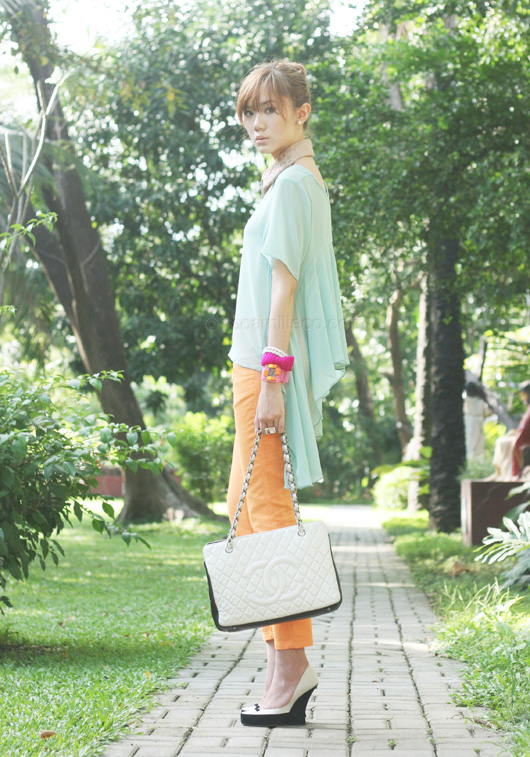 Pinkaholic Fashion Shoppe seafoam top | Miu Miu orange jeans I Chanel bag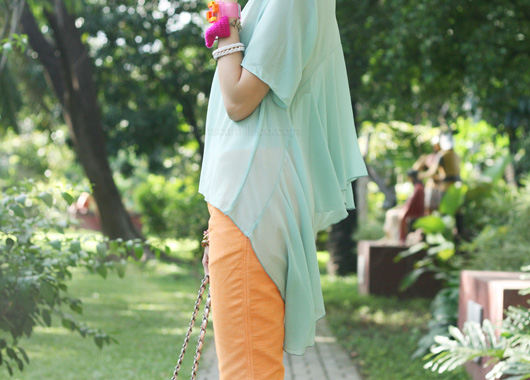 This top is the perfect example of playing with something basic and taking it up a notch or two. The ruffles and varying lengths on my top add so much drama to it–simple yet eye-catching. This should be the new basic!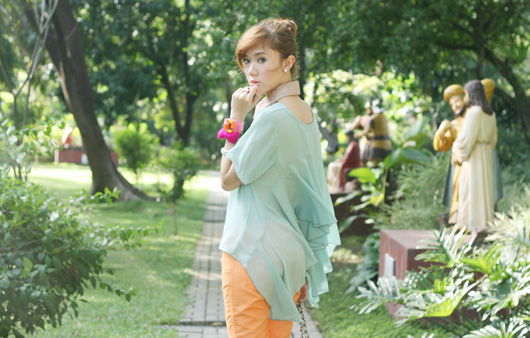 And don't you just love the color of my top? Seafoam will always be a favorite of mine. The color is pleasing to the eyes but still attractive enough to grab a bit of attention.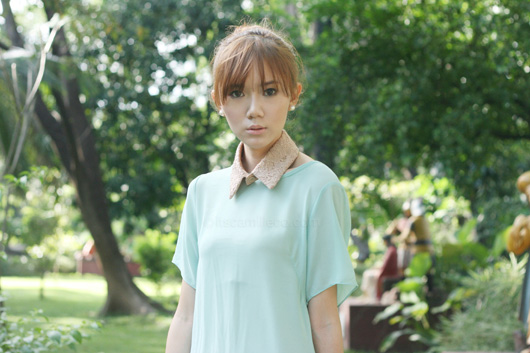 Miss Sartorial detachable lace collar | Goody spin pin (for the hair)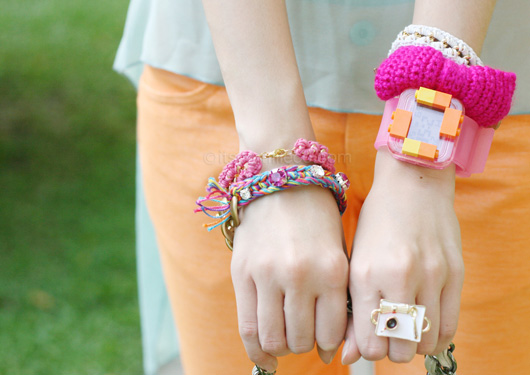 Nikita handmade braided bracelets and ribbon bracelet | From Bazaar Lego watch | Gifts Ahoy coffee tray ring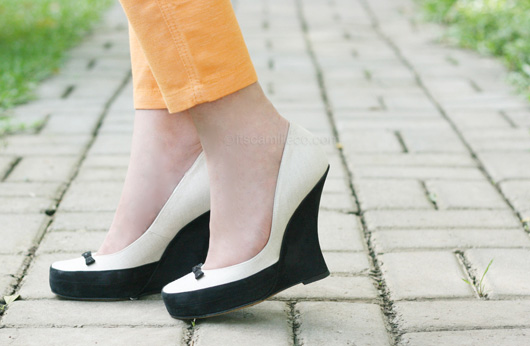 Tabitha Simmons wedges
Why not give high-low dressing a try too? Dressing in head-to-toe luxury brands can be a little boring and not to mention, impractical. Mixing them with unique finds from bazaars or hole-in-the-wall stores adds so much character to your look. Have a little fun!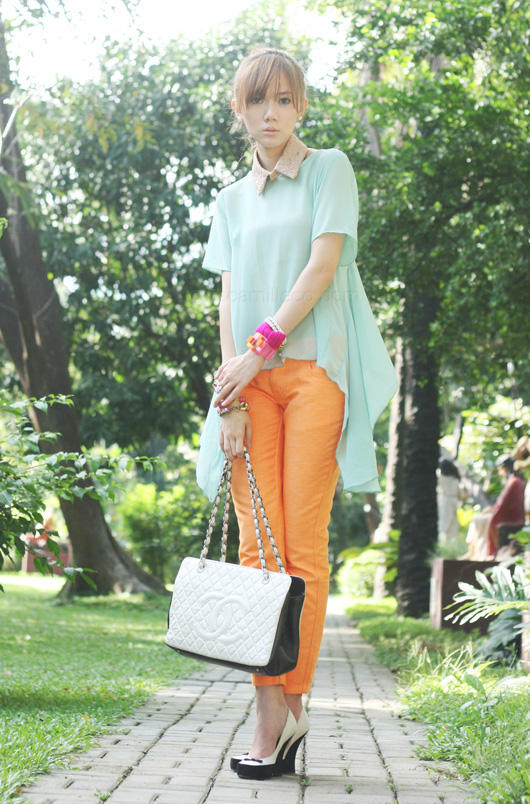 Hype this look on Lookbook.nu here.