Announcement #1
So as you all know, the biggest and most exciting bazaar, Bloggers United 2, is happening tomorrow. I'll probably be on the plane back from Barcelona still so I won't be there personally but I have a booth there so please do drop by and shop away! As an added incentive (and a little sorry gift to my readers), Nail It! has partnered with me and is generous enough to make a little promo for all my shoppers!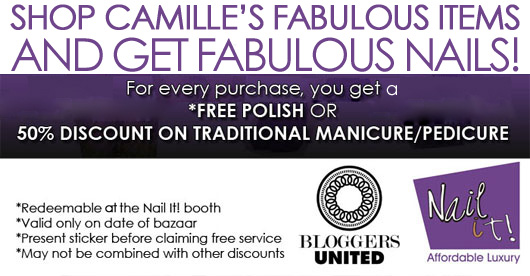 See! Not only will you get shopping bargains at my booth, you'll get a little pampering on the side too!
To help you find my booth faster, just look for the stage area. You'll find my booth (shared with my love, Laureen) near the stage, beside Daryl and Andre Chang's booth. Kryz and Patricia's booth is across ours and beside Divine Lee's booth. O diba? Shopping heaven! I'm so bummed out I won't be there to join you guys personally. I'm sure it will be loads of fun. I'm missing out BIG TIME! :(
P.S. If you get lonely and miss me too much, I have a huge tarp there sponsored by the lovely people from Goody. You'll see my huge head watching over you haha! Pwede na rin pang photo op iyan. Just don't draw fangs or a mustache on my face please haha!
Announcement #2
To show you how much I love you all and how extremely sorry I am for missing the chance to meet you at Bloggers United 2, I'll be part of the WAGW Meet And Greet at Robinsons Galleria happening this Sunday! I, along with Kryz and Laureen, will be there from 2-7pm (David and Patricia is on the following Sunday). Just to let you know, I'll be coming straight from the airport, so expect a jet-lagged, slightly weird, most probably not so fresh-faced me. BUT WHO CARES! I love WAGW and you too much to miss this! I hope you feel the same and I'll see you there!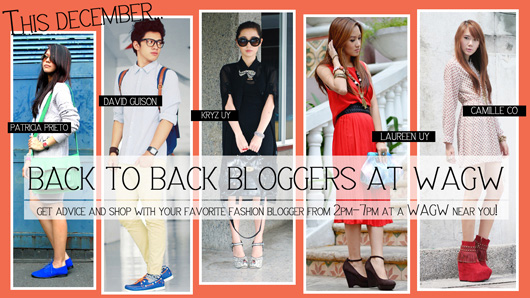 Not from Manila? I'll be visiting these malls too:
December 10 (with Laureen and Kryz) – WAGW SM City Cebu
December 11 (with Laureen and Kryz) – WAGW Ayala Center Cebu
December 22 (with Kryz) – WAGW LimKetKai Mall, CDO
December 23 (with Kryz) – WAGW Abreeza, Davao City
Announcement #3
Whew! Lots of announcements! Don't worry, this is the last of them.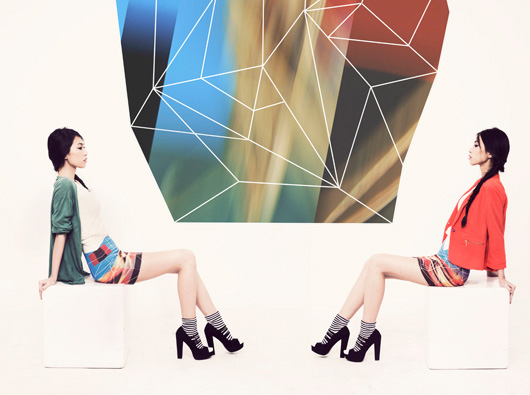 Greater Good Apparel by Christian and Mike Concepcion just recently collaborated with Ayala Corporation's Don Jaime Zobel for its latest collection. This collection, which is for the benefit of Haribon's Road to 2020 project, marks the start of Greater Good's "One for One" initiative, wherein for every purchase of an item from this collection, 3 seedlings will be planted in endangered forest regions all over the country. I've already seen photos of some of the pieces from the collection and I must say, the prints are to die for! The collection is set to be launched today with a week-long pop-up store located at Greenbelt 5. It will also be available at Greater Good stores at SM Mall of Asia and SM North Edsa.
Let's show the world what fashion can do! Shop with a cause!