Have you already gotten a copy of this month's Preview Magazine? Yes? Then you might've noticed this month's supplement, Preview Girl.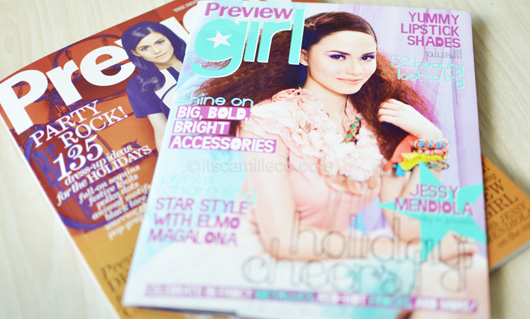 So what exactly is Preview Girl all about? If Preview is to Vogue, then Preview Girl is sort of like Teen Vogue. It's Preview's first attempt at educating the teen market about the glitz and glamour that is fashion.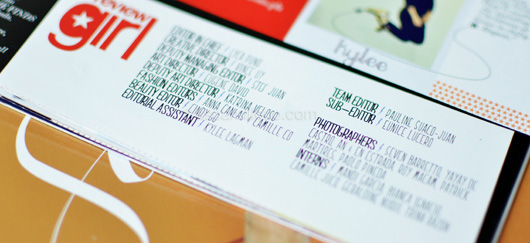 And guess what? Preview invited me to become the fashion editor for the special issue along with Preview's fashion assistant, Anna Canlas. Of course, I said yes!
The challenge: 2 rush editorials. Ready, set, GO!
So for the first editorial, I had to style couple looks for teen celebrity Elmo Magalona and model Sam Humphries. The team assigned 4 trends: animal art, polka dots, letters and floral. Here's what I came up with for all you young fashionistas: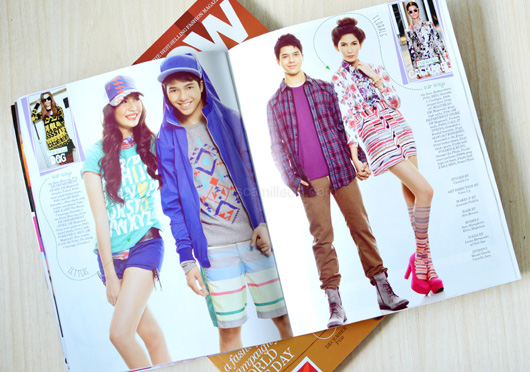 The 2nd editorial is an accessories + gadgets ed. The instruction was to focus on glitter and bright colors.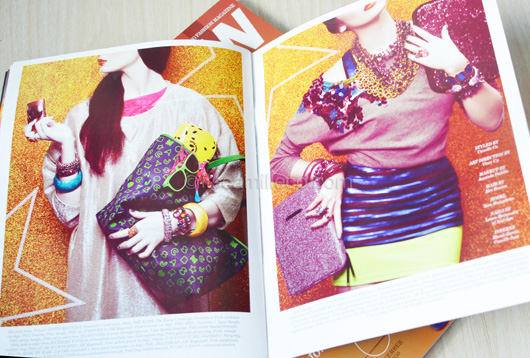 Achieve ba? You better say yes, or else no giveaway for you! Haha!
Anyway, so here enters my blog giveaway. If you have a copy of Preview Girl or if you have really really good eyesight, you might've noticed the many accessories from Island Girl in the 2nd editorial I styled (read all about Island Girl here). The pretty bangles, necklaces and rings from Island Girl are worth a total of PhP 5,465! You can win all these by just doing the following:
Follow me on Twitter and Google Friend Connect (GFC). (You can find the link to my GFC on my sidebar to your left, right below Bloglovin'. Just click "Join this site")
Like Island Girl on Facebook.
Leave a comment below with your Twitter name, GFC username and answer to this question, "what current fashion trend/s would you like Island Girl to interpret using their own natural materials?"
That's it! Contest is open to Philippine residents only. Deadline for entries is on December 28, 11:59 P.M. Winner will be announced via my Twitter.
Good luck everyone! With all these Christmas giveaways, I already feel like Santa! Take advantage of these giveaways because you'll never know when I'll be in such a generous mood again!