Feeling a little androgynous today so I decided to wear items that scream, "Hey! I'm a tough cookie!"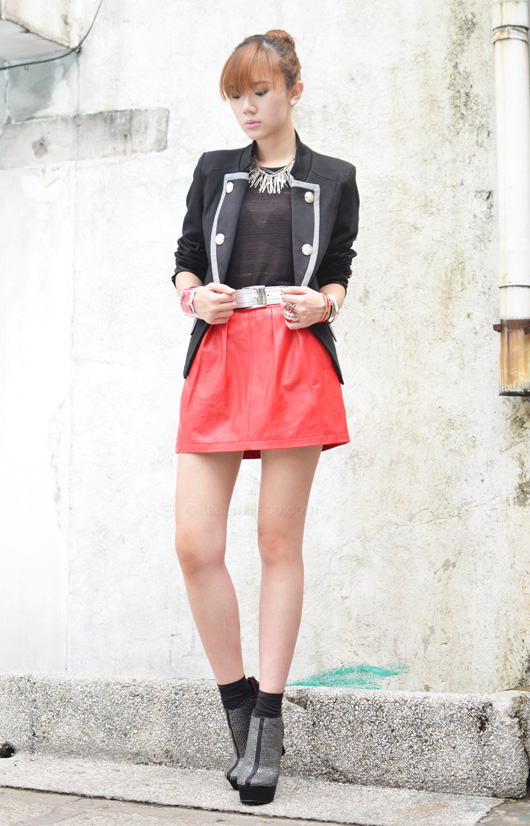 Causeway Mall jacket | Topshop tank top I Mango leather skirt

First up is this military-inspired jacket from Causeway Mall. I've been looking for this kind of jacket for sooooooo long! I'm so happy I finally found one! I highly recommend Causeway Mall's website. I'm sure you'll find something. It's a shopping mecca full of great and affordable finds. I mean take this jacket for example. It's so affordable but it's still fully-lined. How awesome is that?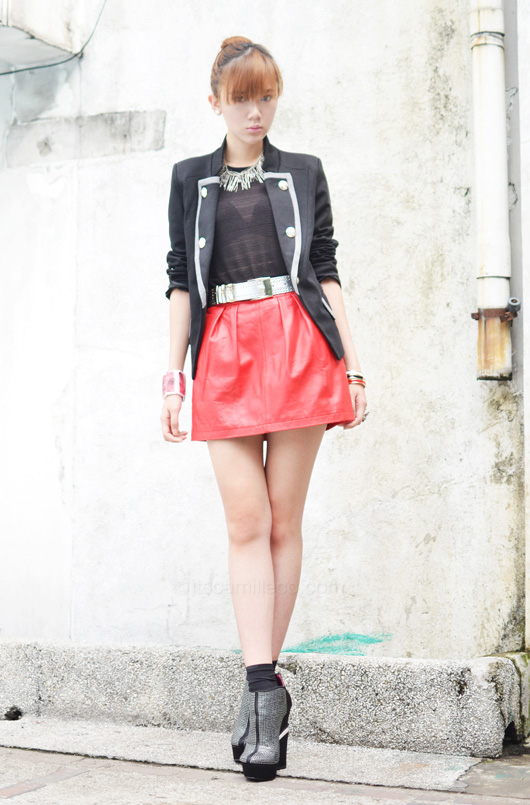 Next up, studs and leather. If you want to look tough and edgy, these two are your go-to pieces. Kapag hindi ka pa edgy sa lagay na yan, ewan ko lang!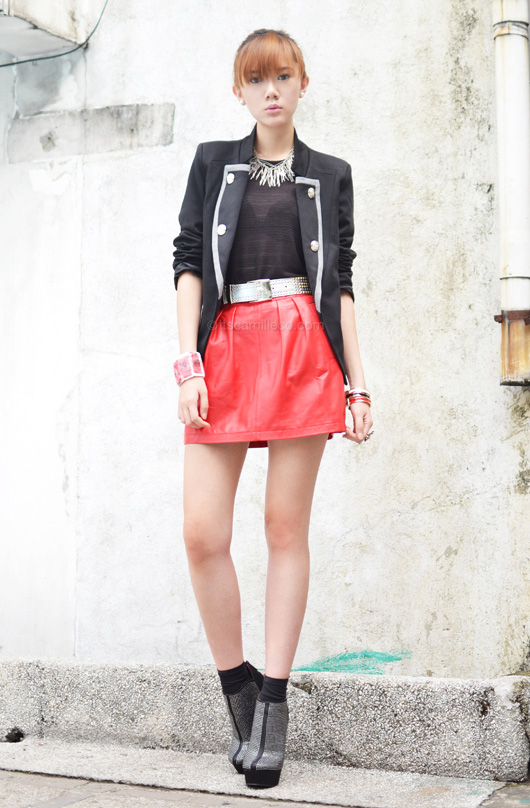 For my look, I got my red hot leather skirt from my favorite brand, Mango (yeeeeeeeheeees, I'm embodying a true Mango It Girl haha!). Then, I spiced it up with my studded belt and wedges.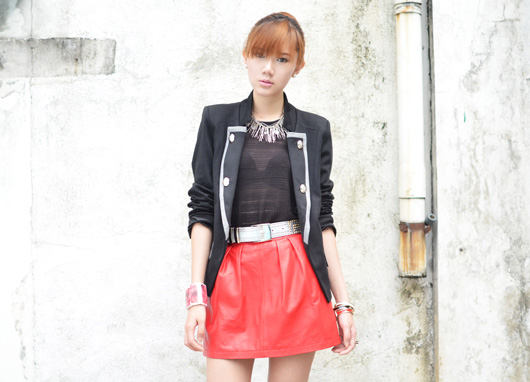 Versace x H&M studded belt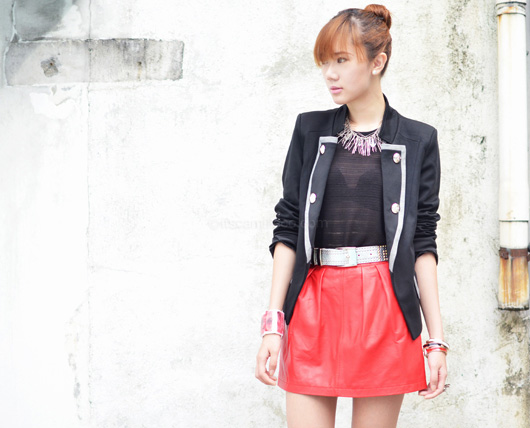 Goody spin pin (hair)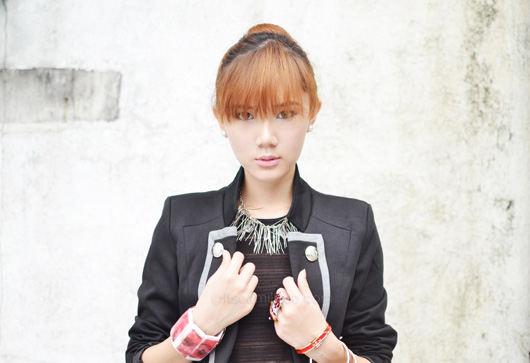 House Of Ferosh necklace
Added another edgy piece into the mix care of House of Ferosh' necklace. This necklace can kill! Seriously! I'm actually so flattered because the designer of this necklace told me I was her inspiration for this. It's actually named after me! :)
Project Muse bangle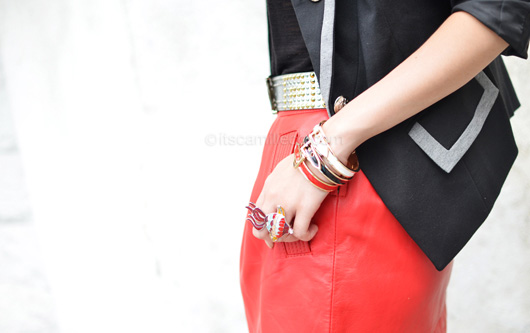 Project Muse belt bangles (set of 3) | Mia Casa ring
Another young accessories brand to watch out for is Project Muse. I love these belt bangles the most!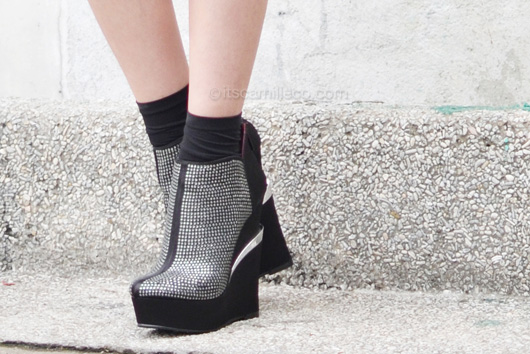 Michael Antonio wedges | Wolford socks

Finished off with these sky-high wedges from Michael Antonio. They look so luxurious! I can just imagine the pain in my heart if I accidentally lose a stud, which knowing me, would probably happen in the next weeks or so. Oooooh well.
Hype this look on Lookbook.nu here.