Days before the Nuffnang Asia-Pacific Blog Awards (NAPBAS), I still had nothing to wear. I had no time to make my own dress/gown so I was already kind of stressing out. Thank God one of our country's best young designers, Sassa Jimenez, came to my rescue. She sent me 3 beautiful dresses. It was so hard to choose! Finally, I decided to go with this: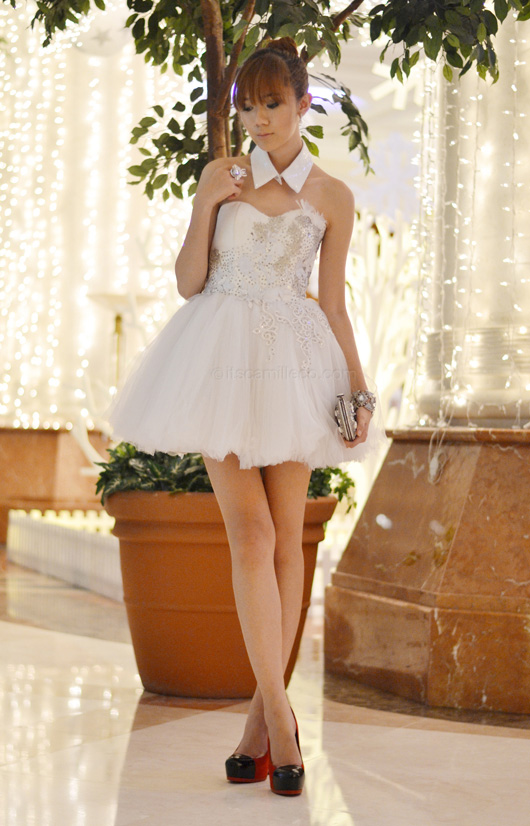 Choosing what to wear to an event as big as NAPBAS is really important. Some may think it's such a trivial matter and that it's no big deal, but I always say, as a blogger, you have the power to show the world what your country can offer. We're not just bloggers. In many ways, we represent our country. Getting invited to international events like this is a great way to tell the world, "Hey! We're from the Philippines, and we're THIS awesome!"
Sassa's creation did a great job at achieving this. So many people took notice and praised my dress. I felt like such a princess! So how did I style my look?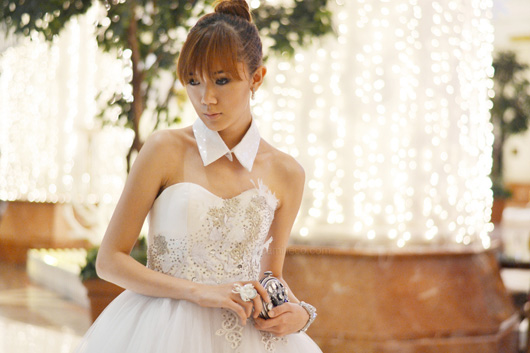 Miss Sartorial sequined detachable  collar | Sassa Jimenez dress I Customized pearl earrings
Because my dress is already so feminine, I decided to add a little quirky and androgynous touch by adding my sequined detachable collar. I kept my accessories minimal to keep my look sophisticated but I made sure all my accessories are statement-making pieces.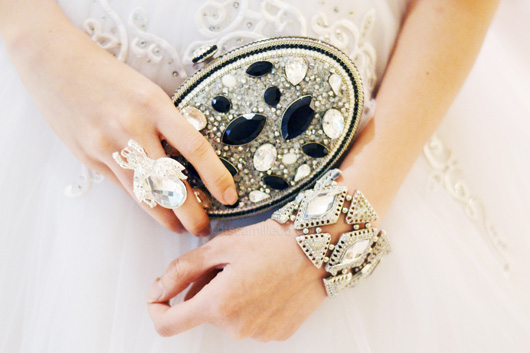 From Singapore bag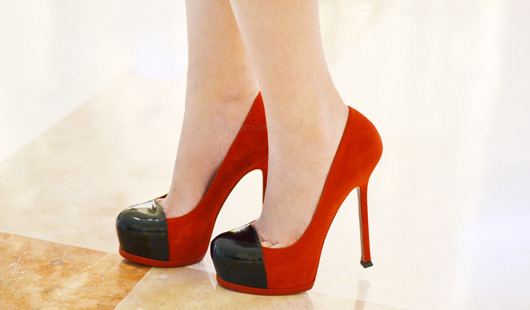 YSL shoes
Lastly, I wore bright red shoes to break the monotony.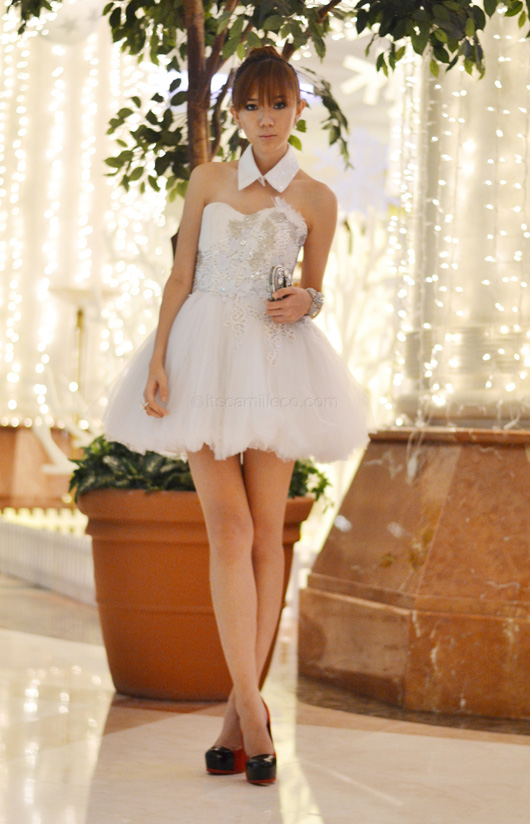 Hype this look on Lookbook.nu here.
There you have it! More about NAPBAS next time. :)