The beautiful and charming angels over at Sophie's Mom are joining in on our Christmas spirit! But before anything else, let me tell you something about one of my favorite bakery/pastry shops!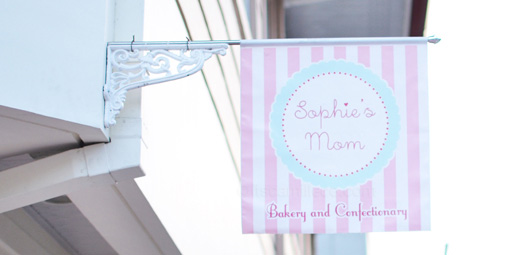 One of the many reasons why I love Sophie's Mom is its store design and overall feel. I love going to this place! It's actually really close to my atelier, which doesn't really do much for my Sophie's Mom addiction. There was even a time when I just had to have Sophie's Mom every day. YES! EVERYDAY!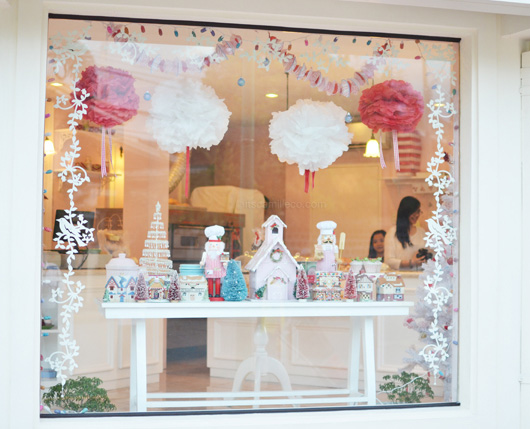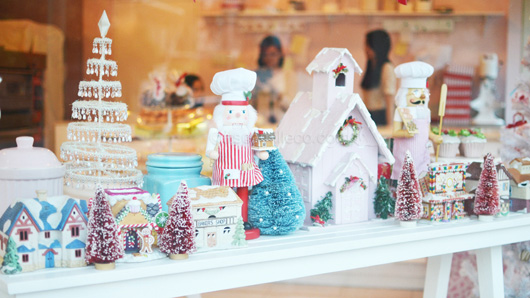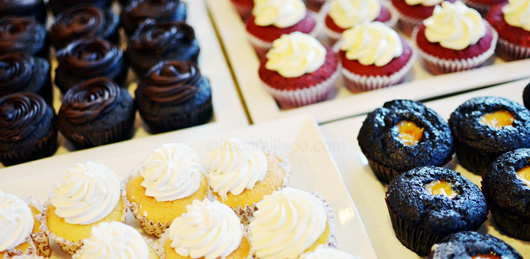 My favorite goodies from Sophie's Mom are their cupcakes. (Flavors seen above: tres leches, red velvet, dulce de leche and creme brulee.) You know how some cupcakes are just too rich and full of frosting they make you want to puke halfway through? These are the opposite. I really can't have enough of them!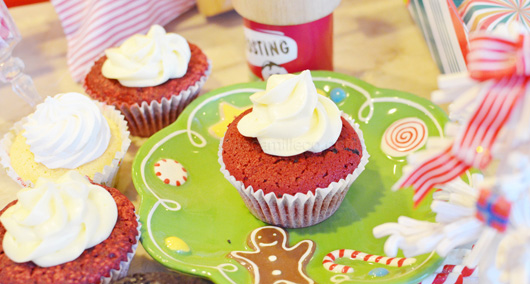 I HIGHLY recommend their red velvet cupcakes. Oh.My.God. HEAVEN for just PhP 50! The cheese, the chocolate…YUM!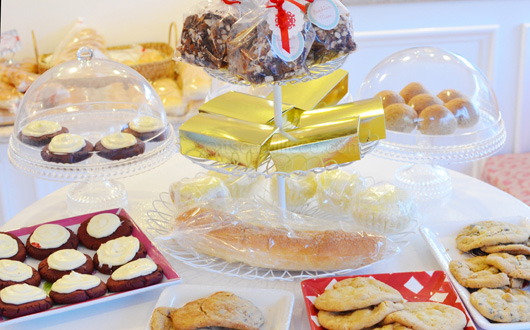 Sophie's Mom also sells a variety of cookies which I also really love.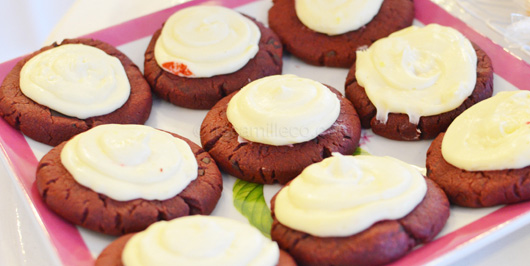 As usual, my favorite is the red velvet flavor. It really is the best! But I urge you to try their other flavors as well, they're all equally amazing. I'm just really biased when it comes to red velvet. :) Try their stookie oreos–cookies stuffed with oreo!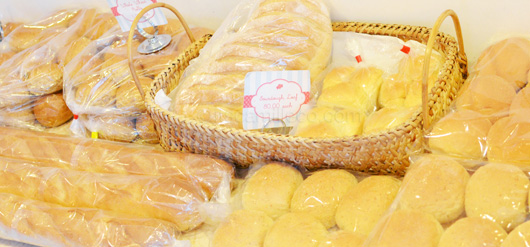 Sophie's Mom also has a variety of bread to offer. Their bestseller is the Spanish bread, which is only PhP 12 per piece. It's REAAAAAALLY good. I know I keep saying this about all their products but I can't help it, they really are! You should also try their toffee caramel bun which sells at PhP 20 each and nutella bread for PhP 60 per half dozen.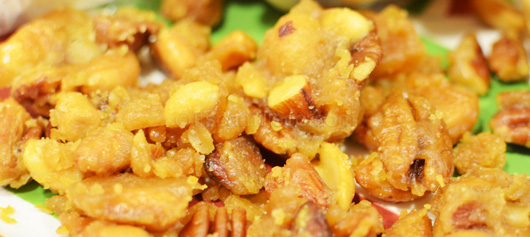 Or you can try their macadamia pecan peanut butter brittle for P150 per pack. I'm not a nuts person but I actually like this.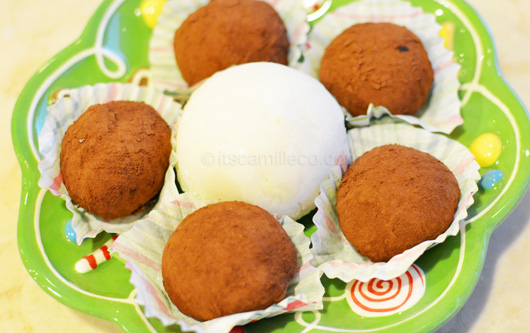 Of course, let's not forget their mochi ice cream. I got to try their nutella mochi truffle and cookie dough mochi. Yummy! They're really affordable too–only PhP 30 and PhP 50 per piece respectively. If you're not into these flavors, then try their frozen bravo mochi ice cream.
For more of Sophie's Mom's products, click here. For their contact details, click here. Sophie's Mom also offers dessert buffets, customized cakes and cupcakes.
Whew! So what's the giveaway? Win a PhP 1000Â GC from Sophie's Mom! You can already buy so many goodies with this amount. Trust me! Pangkabuhayan showcase na 'yan!
Follow me on Twitter and Google Friend Connect (GFC). (You can find the link to my GFC on my sidebar to your left, right below Bloglovin'. Just click"Join this site")
Tweet this: "I want those yummy goodies from @SophiesMomPH over at https://itscamilleco.com! #ItsCamilleCoGiveaways" Just a reminder, no need to mention or tag me.
Leave a comment below with your Twitter name and GFC username.
Contest is open to Philippine residents only. Deadline for entries is on January 1, 11:59 P.M. Winner will be chosen via random.org and announced on my Twitter.
Good luck everyone! Merry Christmas!