Taking inspiration from menswear, specifically, butlers!
"How may I help you today?" Or better yet, "you rang?" – Camilo, your butler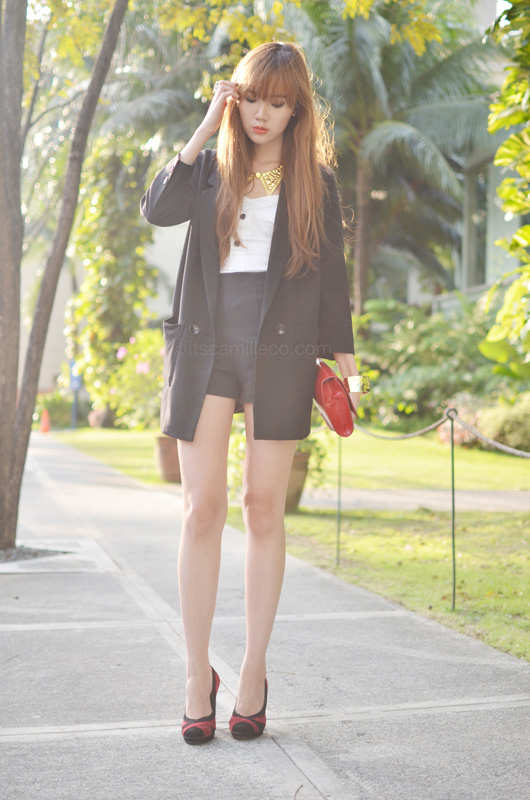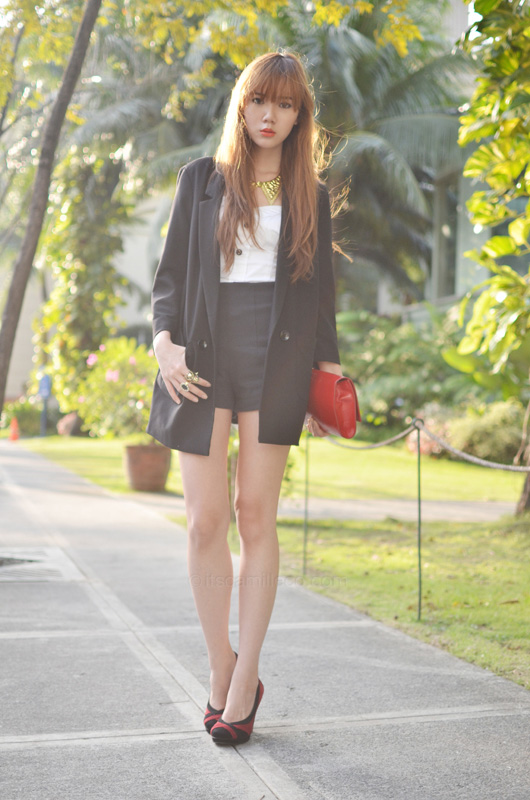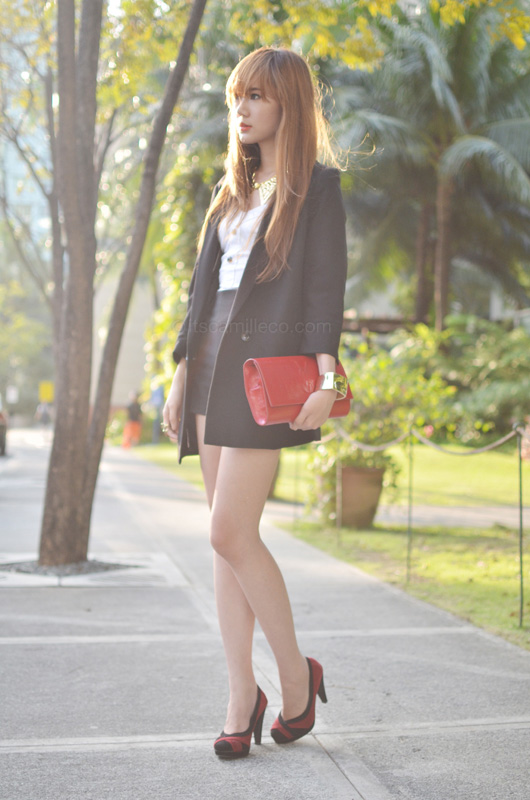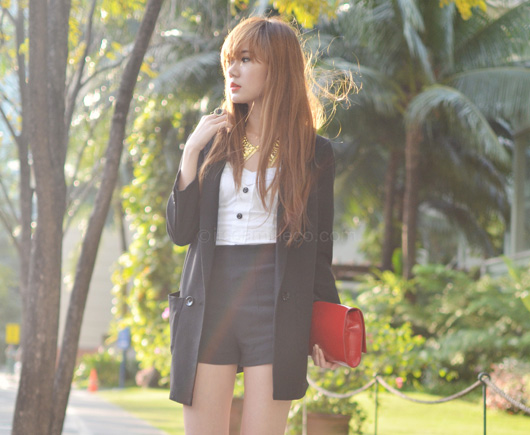 H&M boyfriend blazer | Mich Araullo top | Zara shorts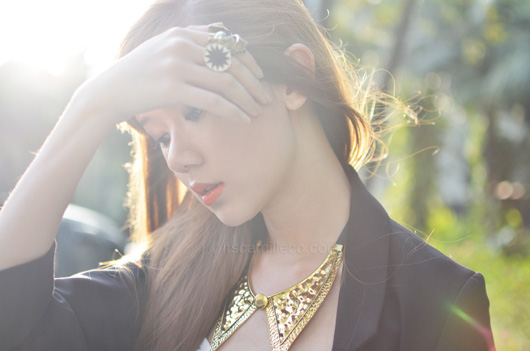 From Hong Kong collar necklace
Imagine this look without the gold and red accents, boring right?
House of Luxe transformers ring | Yhansy black/gold ring | SM Accessories gold cuff | YSL clutch bag
Told you I'm addicted to anything metal nowadays. Run to your nearest SM Department Store now because they've got the nicest gold and silver cuffs around! They're small enough for tiny wrists like mine too!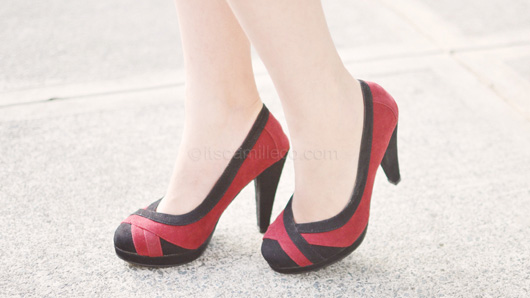 The Little Things She Needs pumps
Heels like these don't hinder me from finishing my errands. They're not my usual sky-high heels so they're very stable and comfortable too! I definitely recommend these for working girls!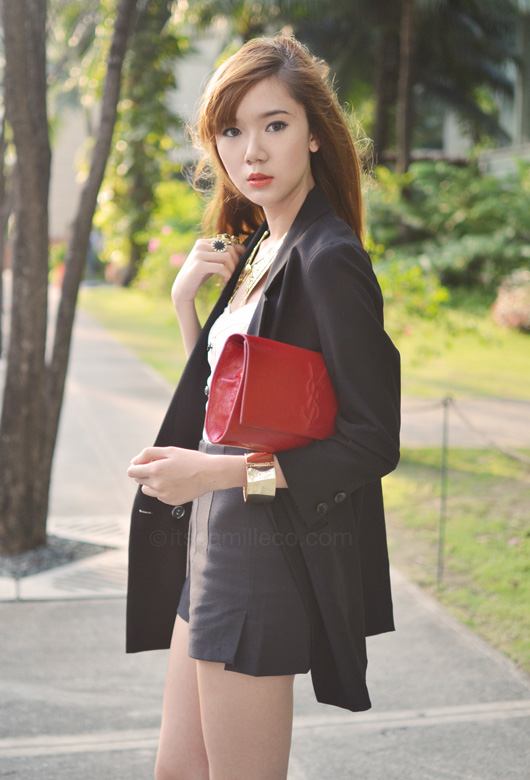 Hype this look Lookbook.nu here.