Yay for neons!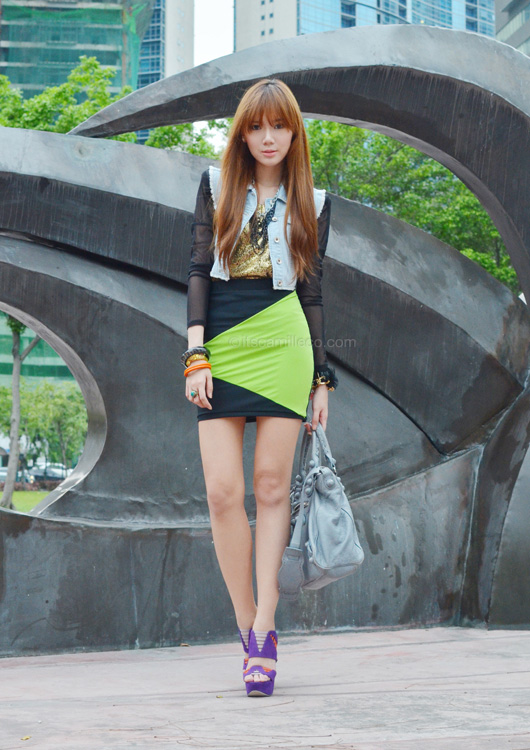 Balenciaga bag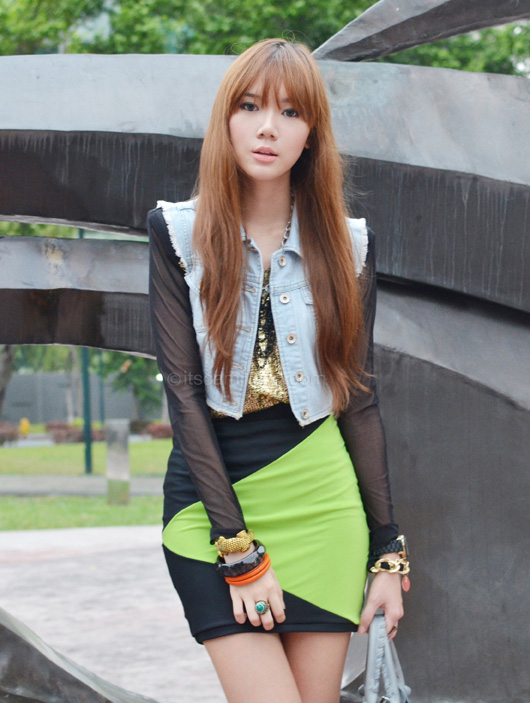 Topshop denim vest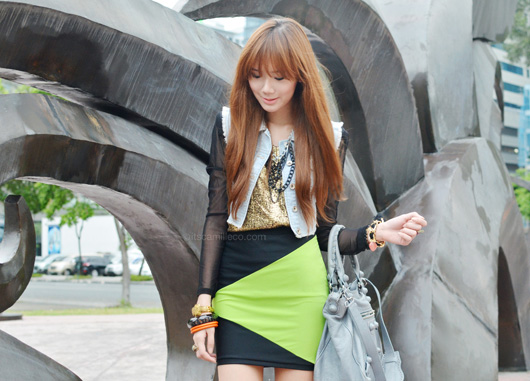 From Hong Kong gold top with mesh sleeves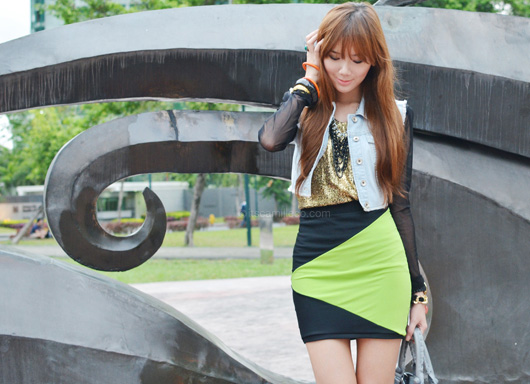 The Brown Paperbag skirt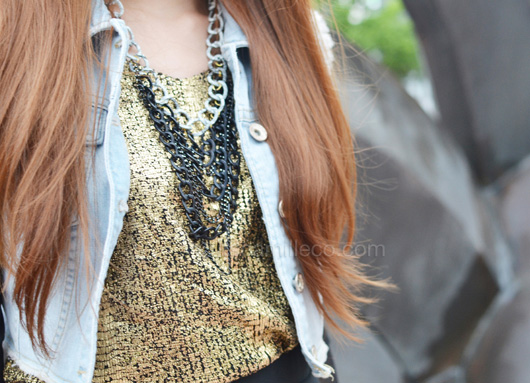 Bubbles necklace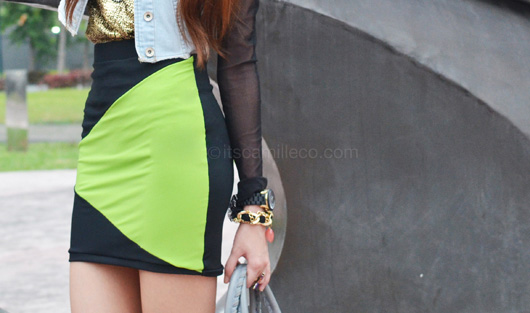 This skirt is so flattering. Color blocking can really do wonders on a woman's figure.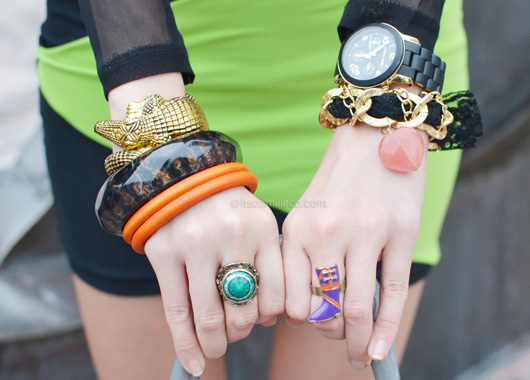 Bubbles crocodile cuff | SM Accessories black bangle | Love Eyecandy orange bangles | Bubbles chain bracelet | Michael Kors watch | House of Luxe green ring | Bubbles purple boot ring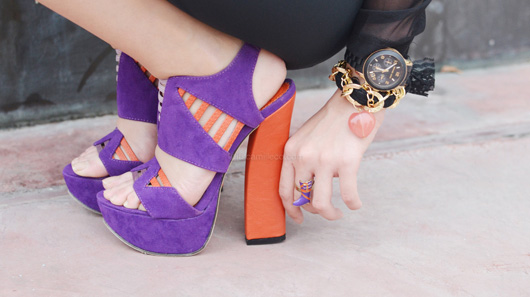 Feet For A Queen shoes
Lookey, my ring matches my shoes! These shoes are so sexy! And I love the color combination too!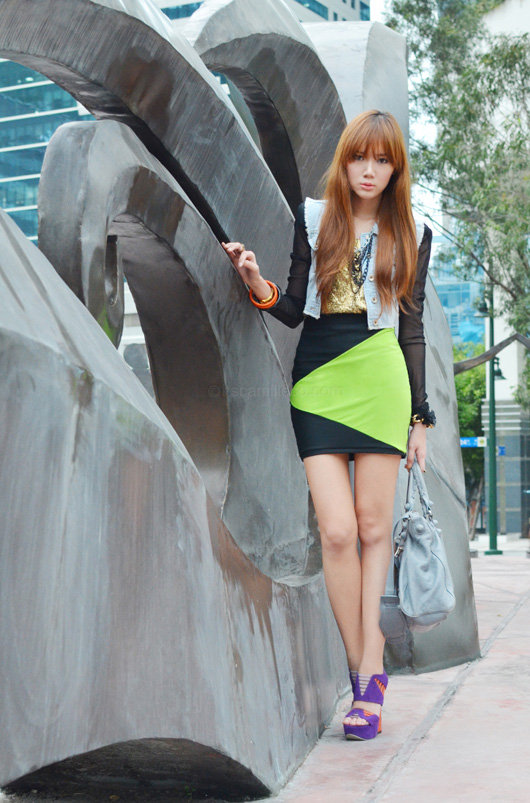 Hype this look on Lookbook.nu here.
I was going for high street punk in neon. What do you think? My sheer sleeves and the color blocking on my skirt made the look a little bit sexy, which I like. I don't really like showing too much skin, so sexy for me is this–showing just the right amount of skin and playing around with the right cut and patterns. (Plus I don't really have much to show in the upper area anyway. God must've spent a little more time on the other parts haha!) Of course, I couldn't resist playing with colors once again. Oh what fun!