Don't you just love summer? Polka dots, florals and hyperbrights–CHECK!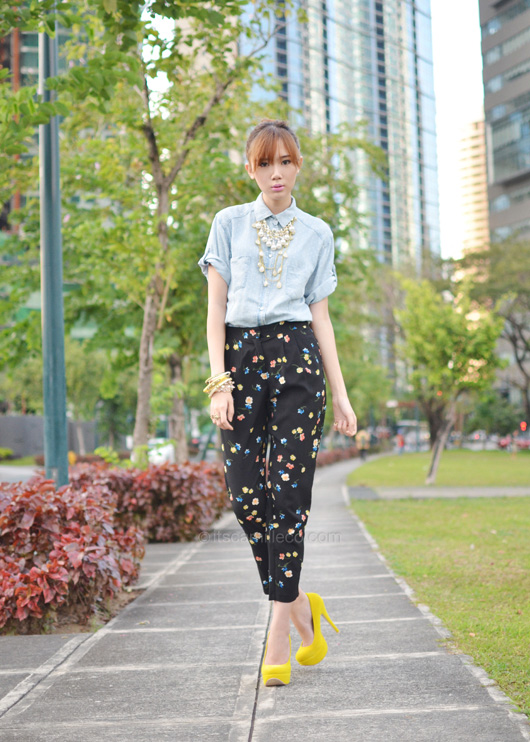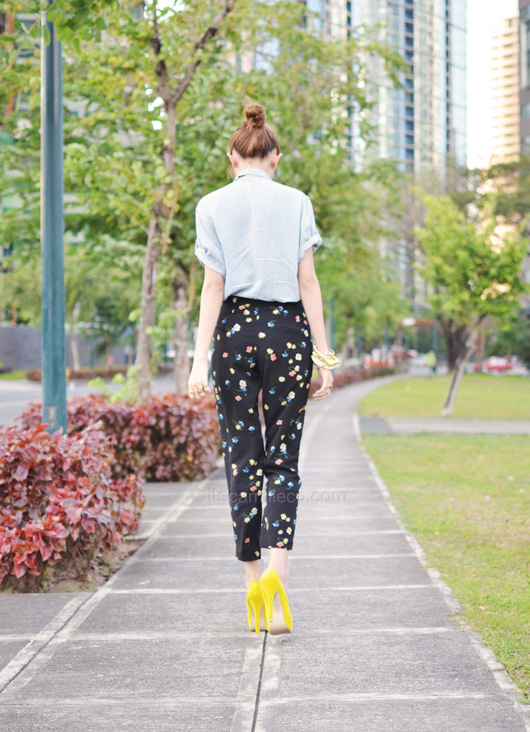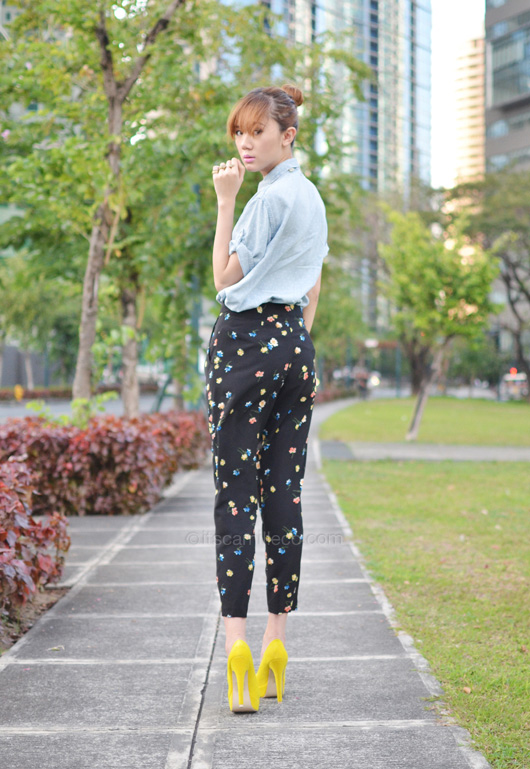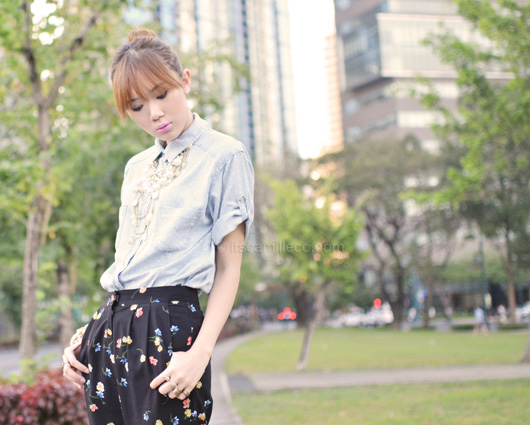 Zara polka dot denim top | Topshop floral pants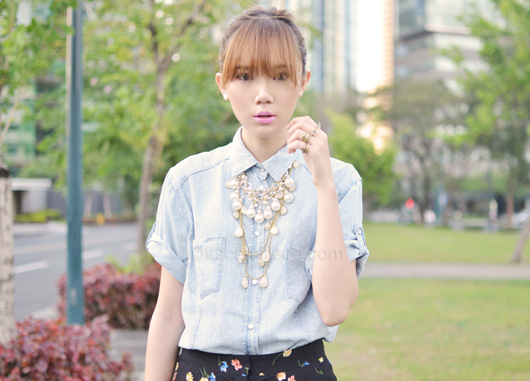 Goody spin pin (hair)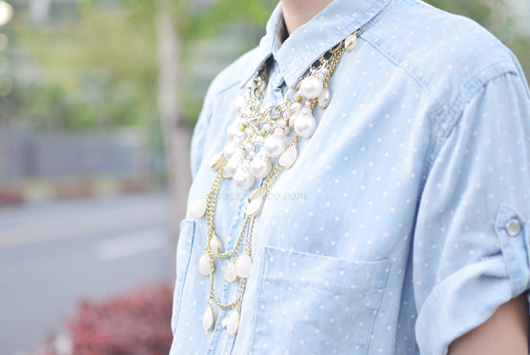 Mia Casa pearl necklace | House of Luxe long necklace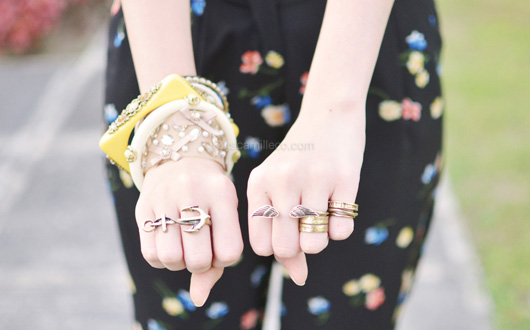 Mia Casa anchor ring | Bubbles wings ring and stacked rings | Bubbles bangles | House of Luxe fabric cuff with embellishments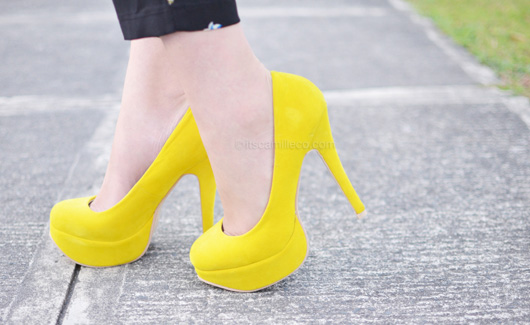 Sugarfree pumps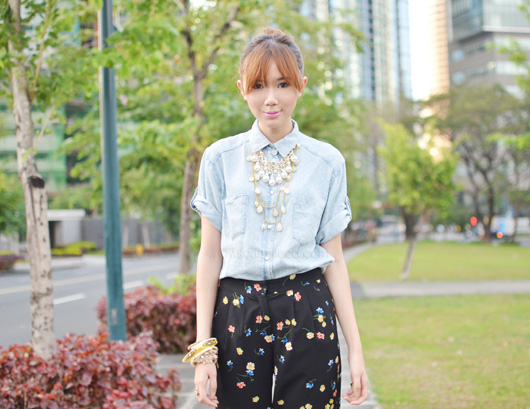 Hype this look on Lookbook.nu here.
As I've previously mentioned, I'm very fortunate to have, not only our household help, Erlindol, to take my photos, but also our family driver and my assistant. All three of them have been well-trained in the world of fashion blogging photography. Haha! Out of the 3 of them, my assistant likes to make fun of me the most. She likes taking photos of me when I'm halfway through speaking or making faces. Basically, whenever I look like crap. I've screened the photos and deemed the photo below the least crappiest of all the crappy faces she has snapped of me.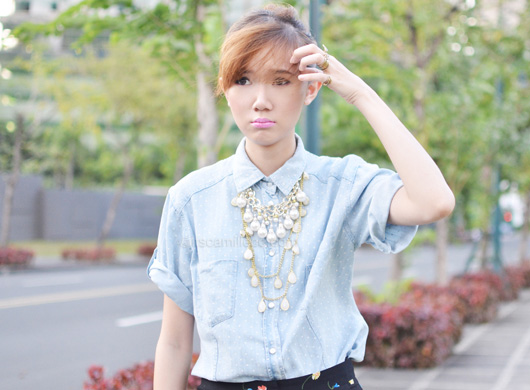 This is me fighting against the wind ruining my bangs/fringe.
But of course, my assistant also has her moments. She doesn't just take photos of my crappy face, she takes nice photos of products too!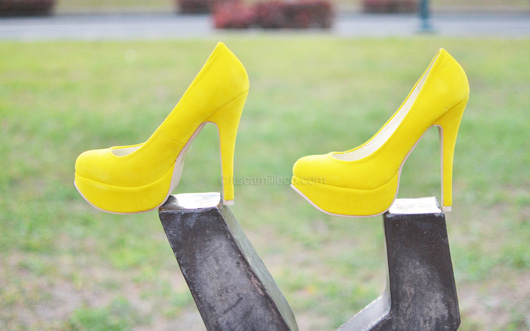 This is my assistant trying to do a product shot out of boredom. Oh diba? A for effort! Very creative!