So I just received the most fashionable broadband stick ever. Want to know how you can connect in style? Scroll down below and see Smart Bro's newest addition to its Rocket Portfolio yourself. Introducing, the Rocket Plug-it Chic! It really is the chicest broadband stick I've ever seen!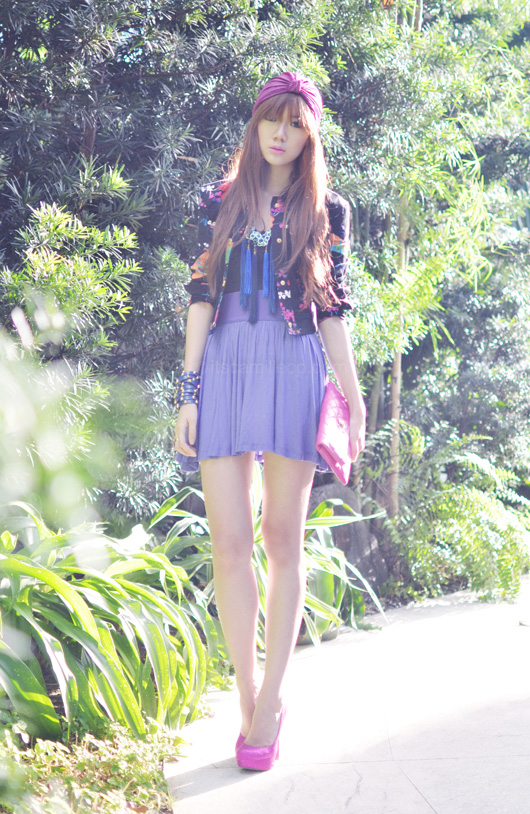 Inspired by the limited Rocket Plug-it Chic's metallic pink finish, I came up with an outfit that's both girly and fun, which is very much like the vibe of Smart Bro's Rocket Chic.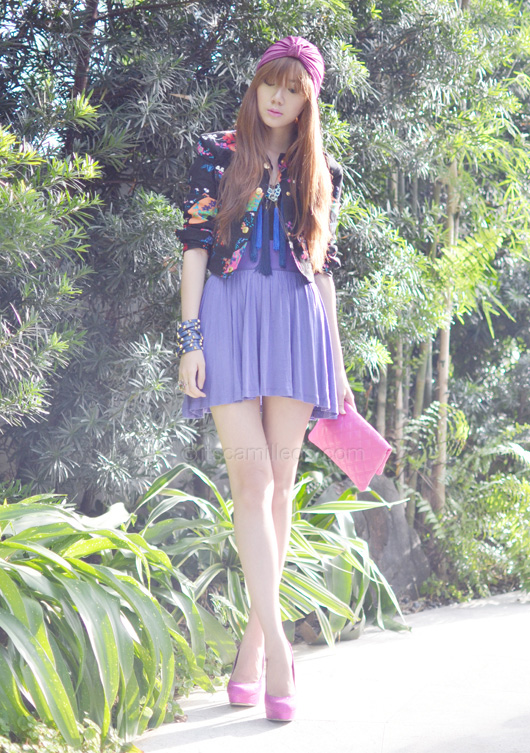 Versace x H&M floral jacket | H&M corset | H&M skirt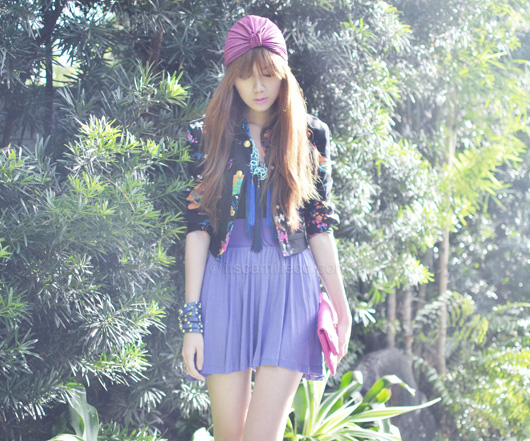 I mixed shades of blue, purple and black to complement the pops of pink on my outfit.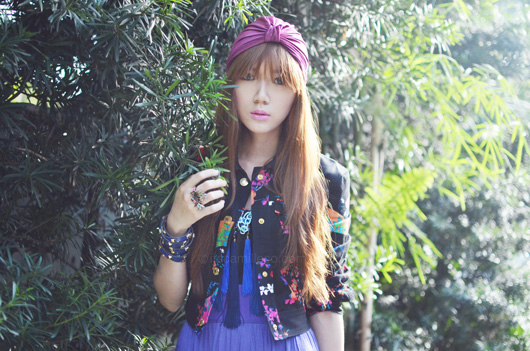 Bubbles shimmery turban
To edge my look up a bit, I wore accessories that aren't particularly sweet like this beautiful leather studded belt (worn as bracelet) from one of Hollywood's hottest brands, Vita Fede…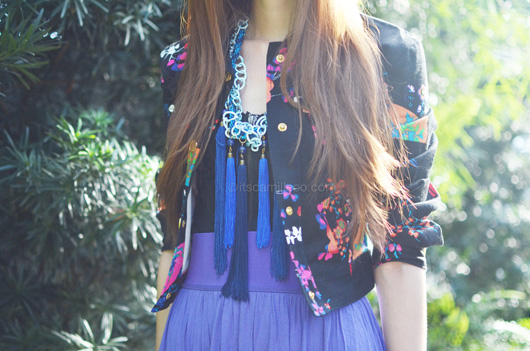 Bubbles necklace
…and this statement chains and tassels necklace from Bubbles. This necklace is quickly becoming my favorite for summer! Need more of these!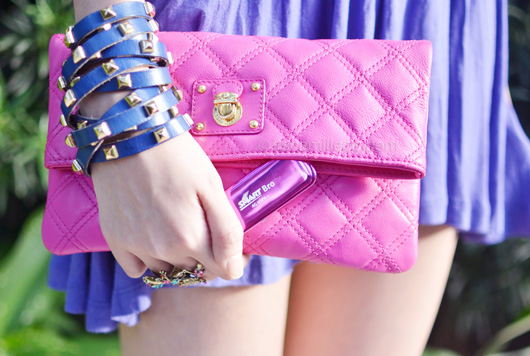 Vita Fede studded belt (worn as bracelet) | Bubbles ring | Marc Jacobs bag | Smart Bro Rocket Plug-it Chic broadband stick
See how perfectly the Rocket Plug-it Chic fits into my outfit? It really is THE broadband stick for fashionistas! It's not only chic, it's fast, powerful and reliable too! It has speeds of up to 12 mbps and runs under 46 HSPA +. Smart Bro currently has 1500+ and counting HSPA + sites which you can find here, so you can easily find out where you can get the best Internet experience. Actually, Smart Bro is the only internet broadband service provider that has a list of its HSPA + sites. I love that Smart Bro is so transparent about this with their consumers! No false claims and broken promises, just great service.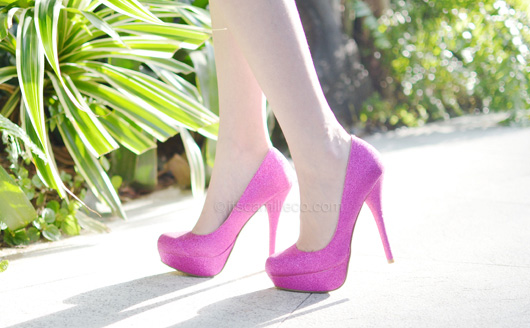 Call It Spring shoes
Of course, I had to match my shoes with my Rocket Chic too!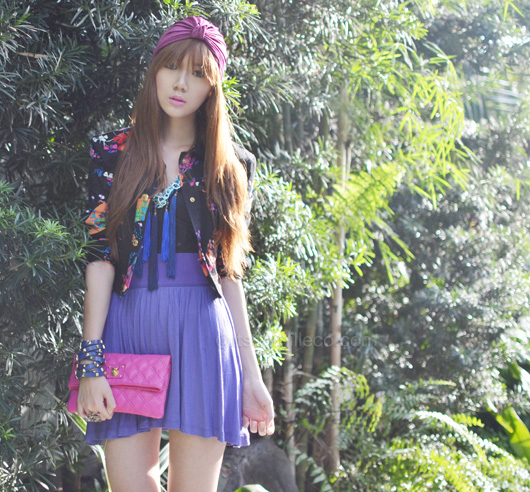 Hype this look on Lookbook.nu here.
For those interested, you can also purchase Smart Bro's Rocket Plug-it Chic online here.