Didn't we all miss color-blocking? Thank God it's summer soon! Here's what I wore to a bright sunshiny day.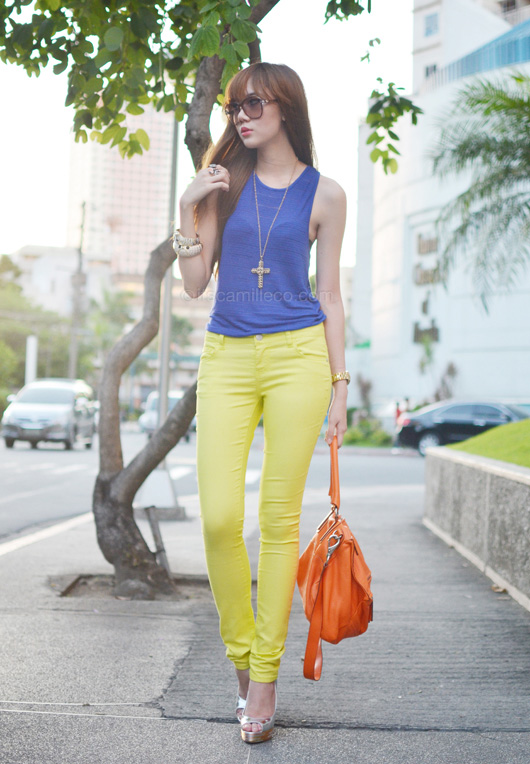 Topshop top | Forever 21 jeans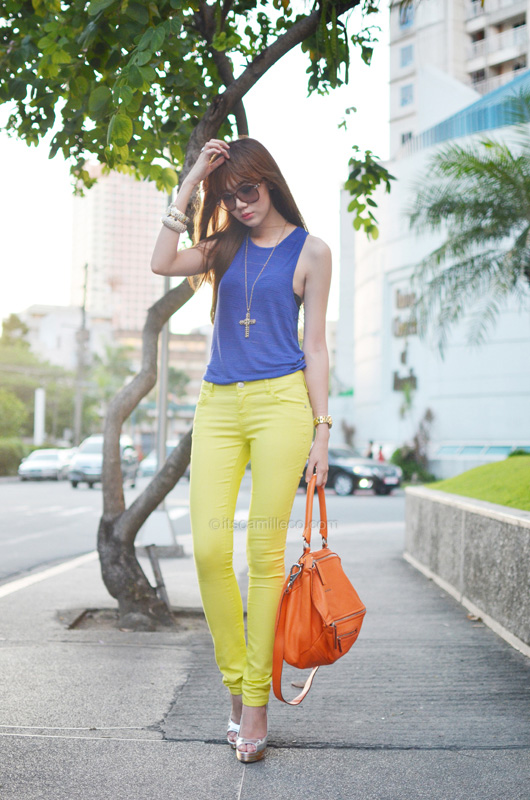 My current obsession? Brights + metallic! They go really well together. Try it!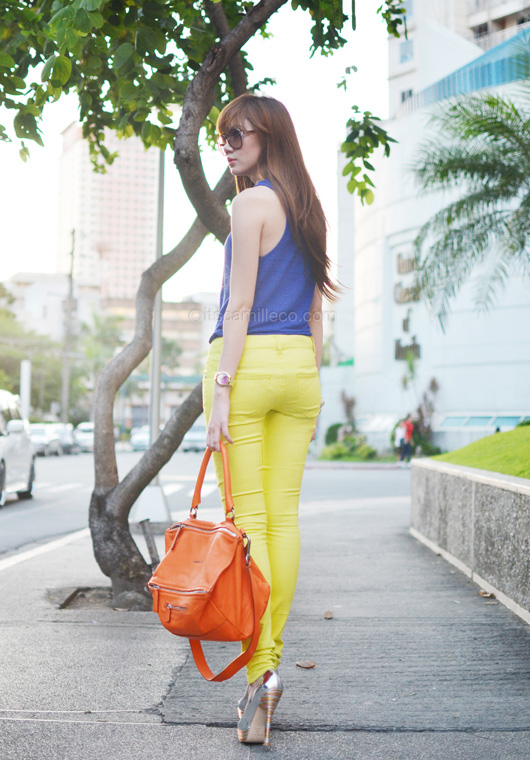 For this look, I went for a cool and casual tank and jeans combo accompanied by a few accessories to keep things interesting.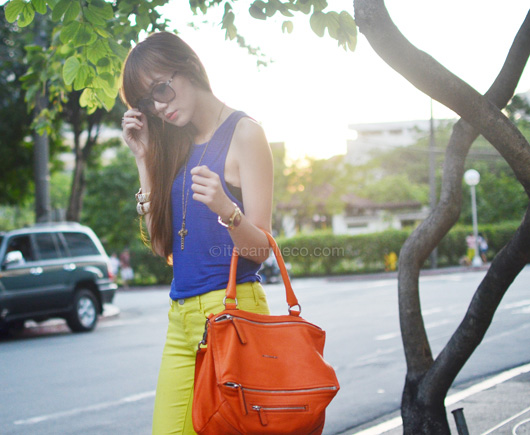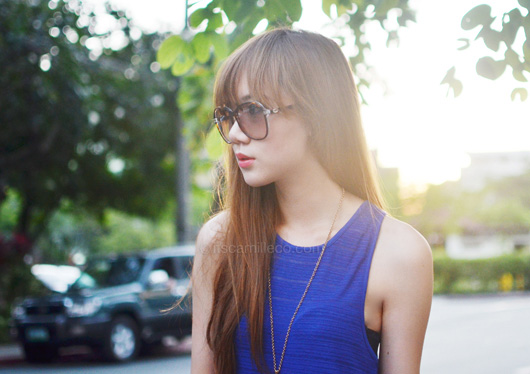 And because it's #MoreFunInThePhilippines with our extra sunny weather, what better way to accessorize than with summer's favorite accessory'sunnies! They can really add pizazz to your summer wardrobe!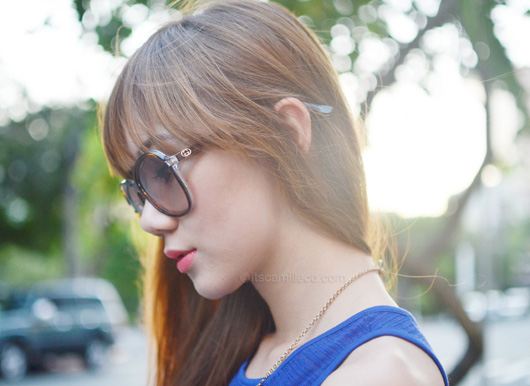 Gucci sunnies
I mean look at mine! My sunnies definitely contributed a lot to my look. Aren't they charming? They're a little old school and vintage-looking so they're more quirky than glam, which I love! If you love this pair as much I do, run to your nearest Gucci eyewear outlet and get yourself a pair now!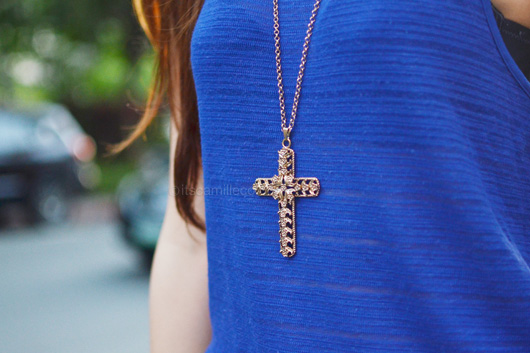 Mango necklace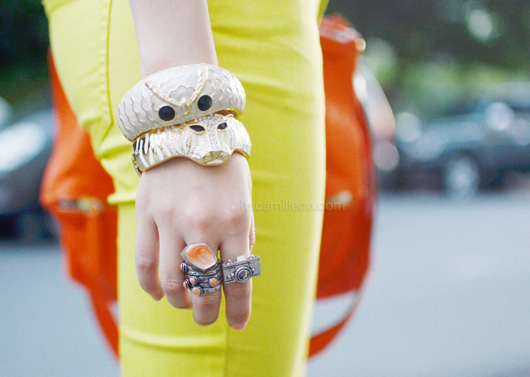 Happy Boon bangles | House of Luxe orange ring | Gifts Ahoy camera ring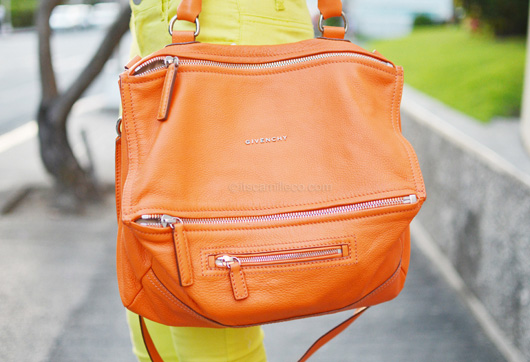 Givenchy bag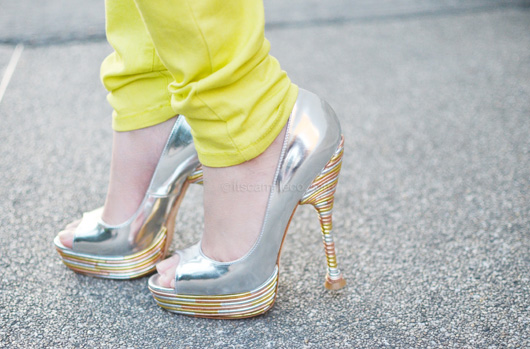 Brian Atwood heels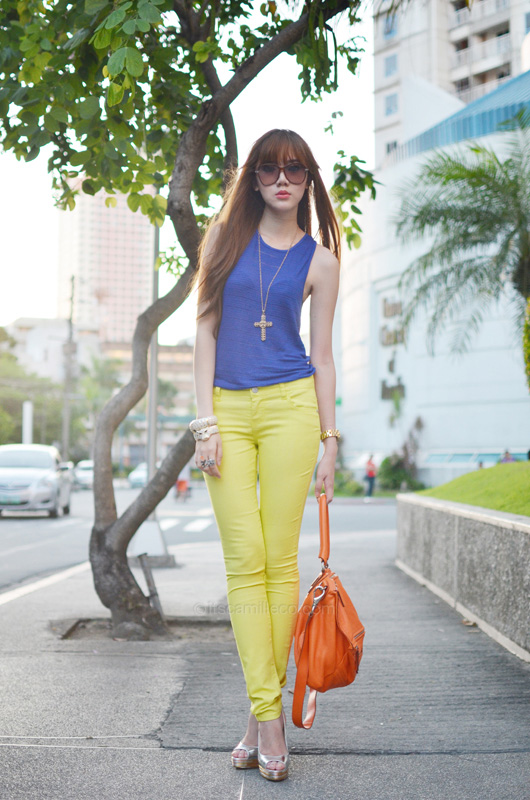 Hype this look on Lookbook.nu here.