I don't know why I'm weirdly drawn to these PJ/boxers-inspired shorts. I'd probably stock up on these a whole lot more if they weren't all so short!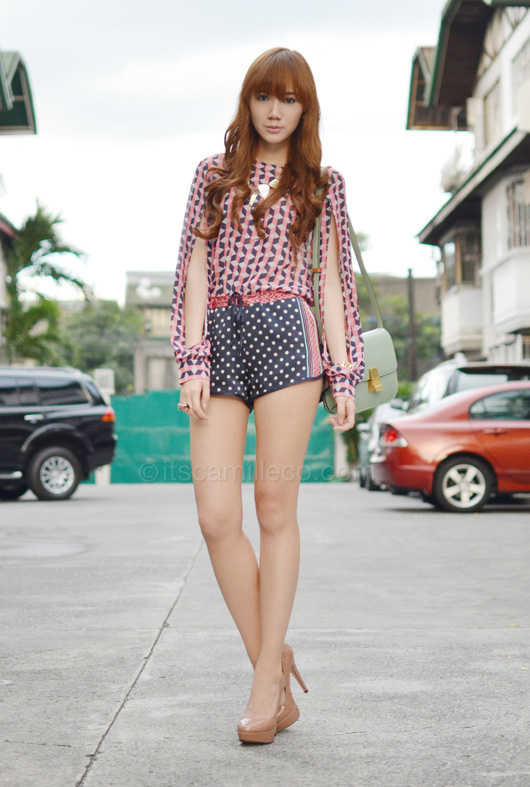 A tip to worrisome gals like me, wear black cycling shorts inside to prevent any unwanted peek-a-boos. Shorts like these are easy targets for wandering eyes!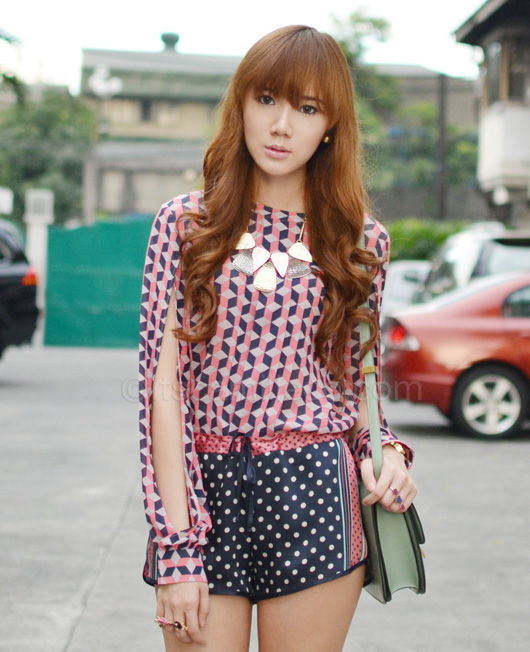 On to my look, as stated in my previous post care of ASOS Australia, mixing prints are always interesting and never boring! But even without the memo, I'm sure you all know how much I LOVE doing print on print so I just couldn't resist doing this.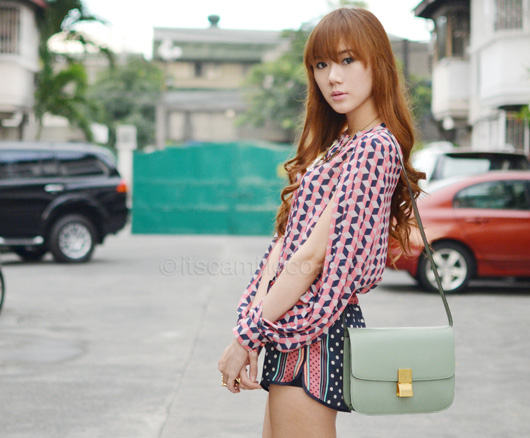 I paired my silky polka dot shorts with an equally quirky blouse I got during my trip to Malaysia for the Nuffnang Awards. I actually bought this for my mom but I steal stuff from her closet all the time anyway. Haha!
Jaspal top | Zara shorts
It's amazing how my top and shorts are in totally different prints but seem like they're made for each other! See what the right colors can do?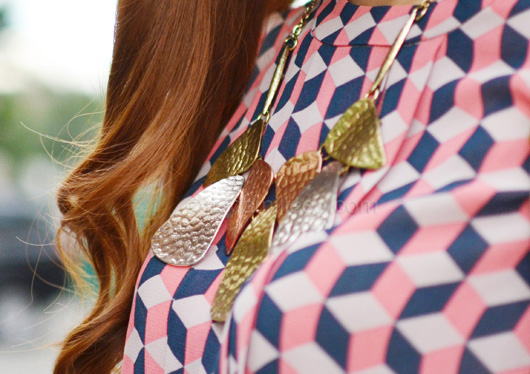 Secret Finds necklace
For my accessories, I opted for a simple necklace and quirky rings. When you've got so many things going on already, don't add to the noise. This way, you can maintain a put-together look despite the quirkiness.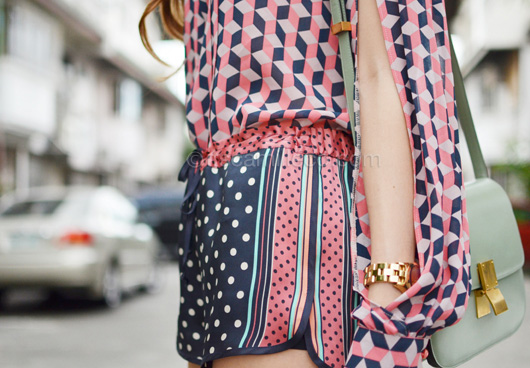 Marc by Marc Jacobs watch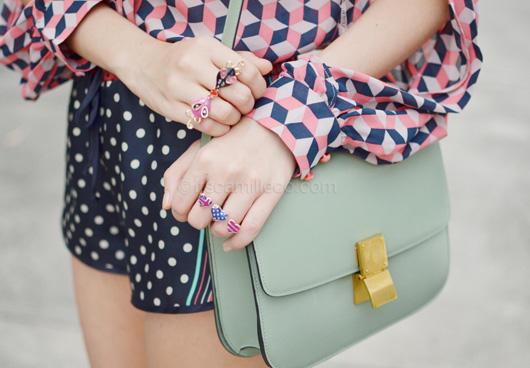 Gifts Ahoy rings | Celine bag
Even my bag and shoes are in subdued colors. The less distractions, the better!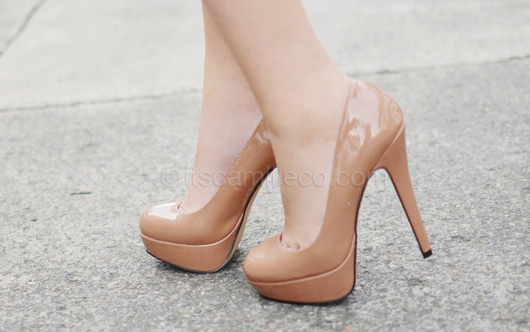 Topshop shoes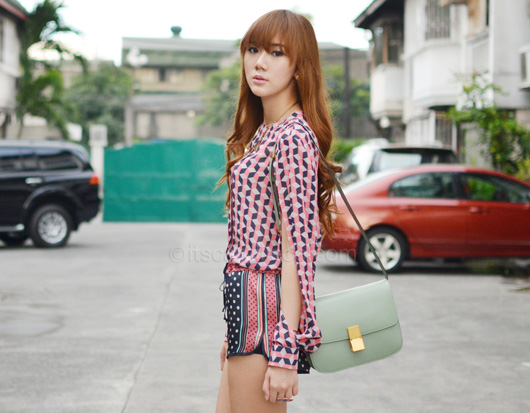 Hype this look on Lookbook.nu here.