I was finally able to participate in another talk–my first for this year actually! I've been wanting to say yes to all the invites I've been getting but scheduling conflicts and so many other things kept getting in the way. Good thing I was free for Ateneo Lingua Ars Cultura's (ALAC) "Language of Fashion Through Social Media" last Friday. It's definitely different from the usual talks I've been invited to. I wasn't required to prepare a whole presentation because the setting was more of a talk show than seminar. It was very relaxed, just a host asking us a bunch of questions. I had so much fun meeting everyone and answering questions about blogging and the like. Plus, I've been itching to visit my alma mater for so long! Thank you ALAC for having me!
Anyway, here's what I wore to the talk–something relaxed and casual but still put-together and school-appropriate.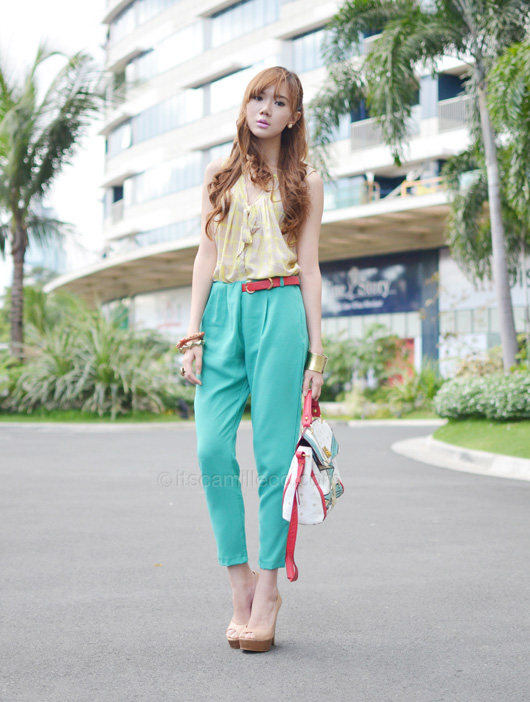 Knowing how hot it is at the Ateneo, I opted to wear something breezy and easy to move in–nothing too tight and constraining, definitely sleeveless!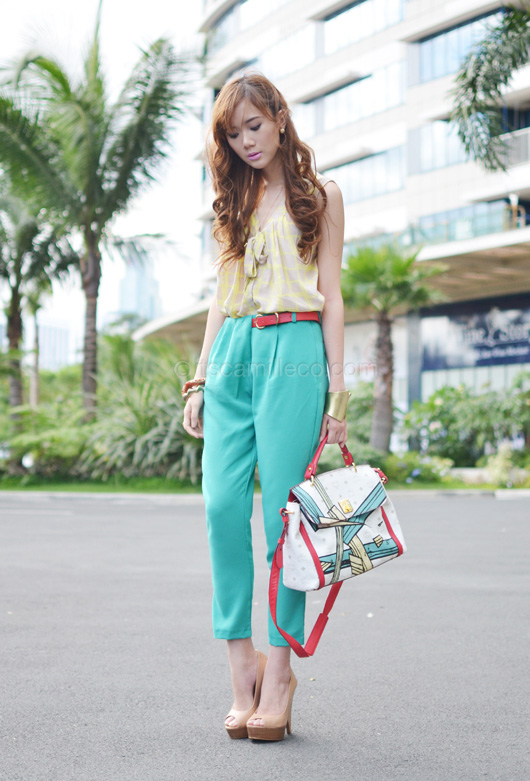 But because I've been well trained by the School of Management (SOM) and SOM's dean, Sir Rudy Ang, himself, I made sure my outfit abides by the SOM dress code–straps at least 3 fingers-wide, no flipflops and no short hemlines. CCCCCCHHHHHHHECK!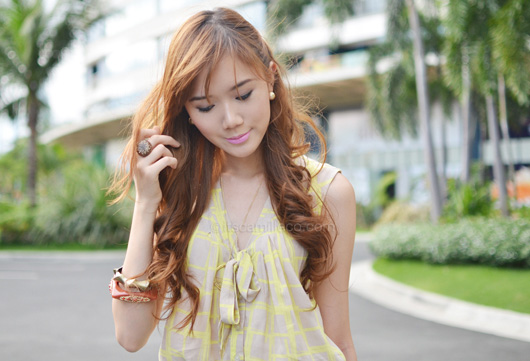 Goody pins (hair)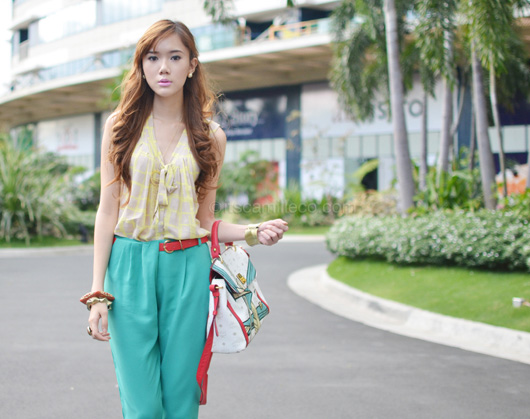 GAP top | From Hong Kong pants with belt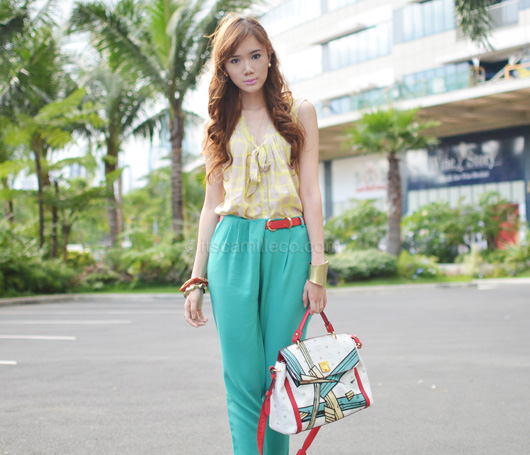 If only wearing cool tones can actually make the weather cooler, but no. I don't care what the studies say, it still feels so hot! Summer is definitely making its presence felt!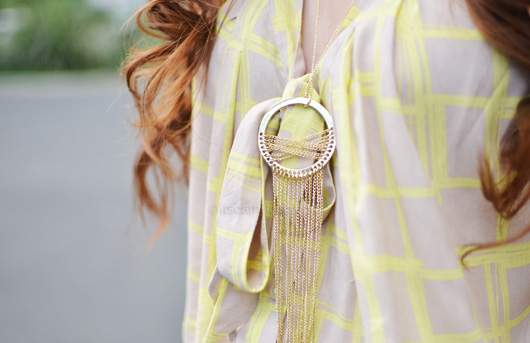 Mauve necklace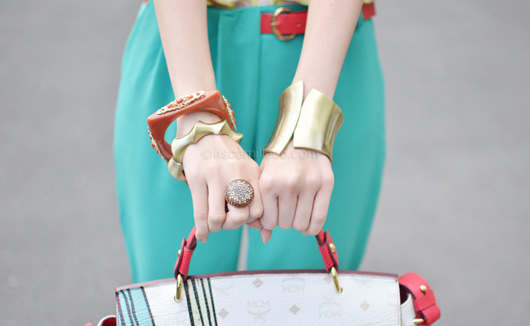 SM Accessories bangles and cuff | House of Luxe ring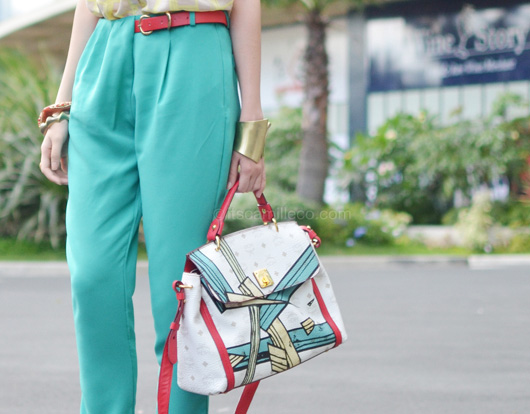 MCM x Richard Woods bag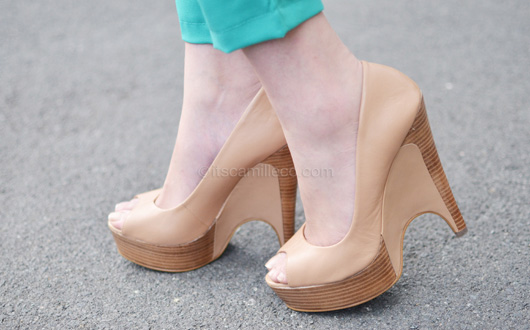 Pedro shoes
Hype this look on Lookbook.nu here.