Have a little fun with prints, color and texture!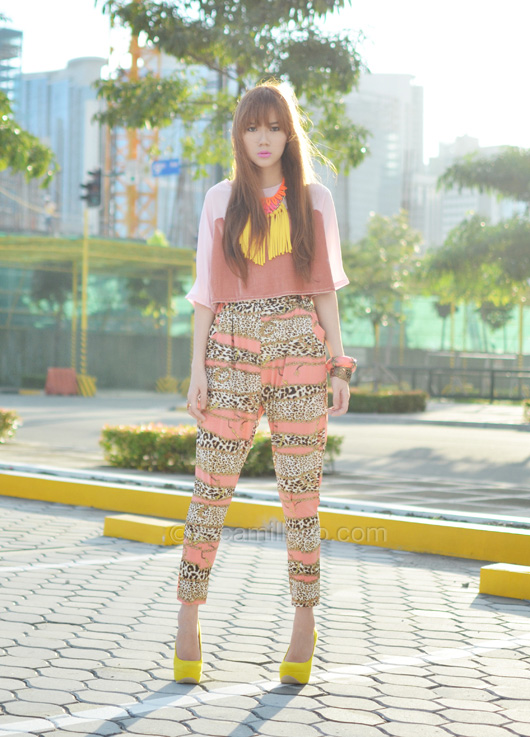 Judging from my angry eyes in this photo, the sun was glaring hot that day (what's new). I might seem crazy for wearing a velvet top in this heat but my top was actually quite breezy. Probably because it's cropped, loose and not entirely in velvet. It even has a cute cut-out at the back.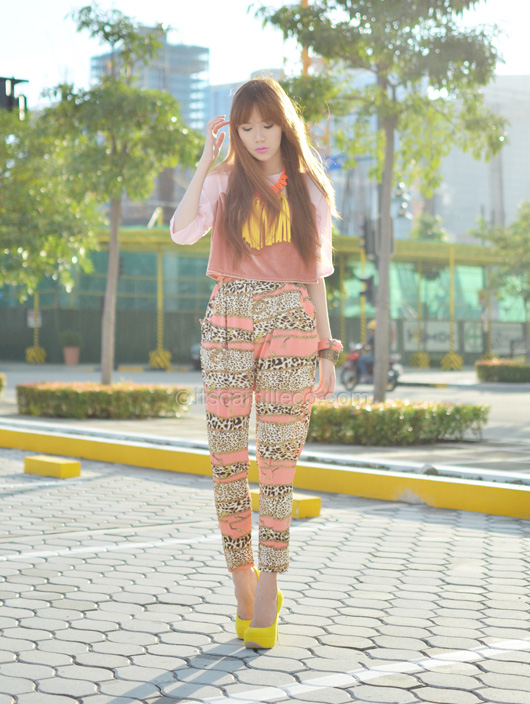 I paired my top with this funky pair of pants I got from one of my usual secret shopping places in Hong Kong. The print is just so unique and quirky, it makes me want to get an afro haha! (Don't worry, I won't.)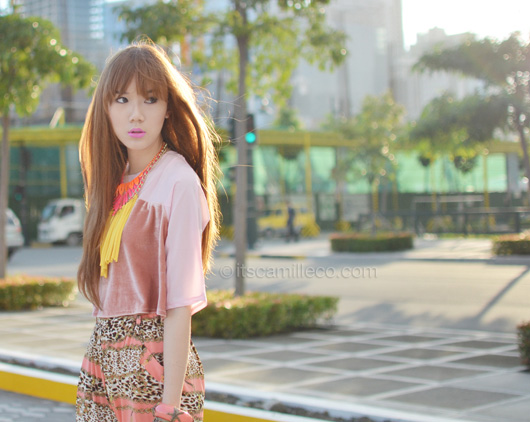 To break the pinks and peaches from my top and pants, I accessorized with neon brights.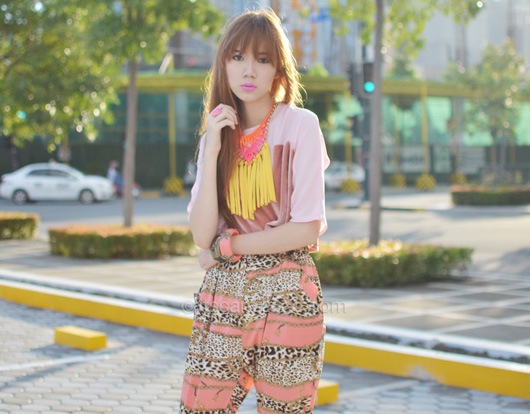 Squint and you just might see my bright pink smiley ring from Bubbles.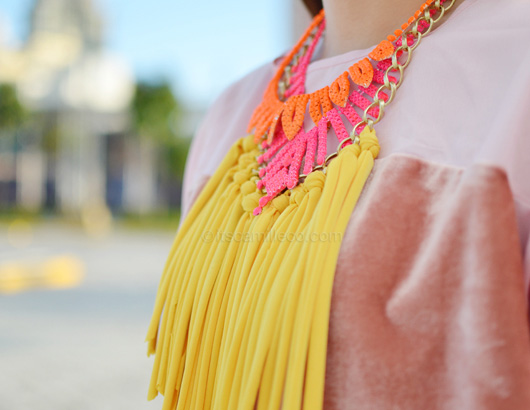 Pinkaholic top | Extreme Finds neon necklaces | Love Eyecandy yellow fringe necklace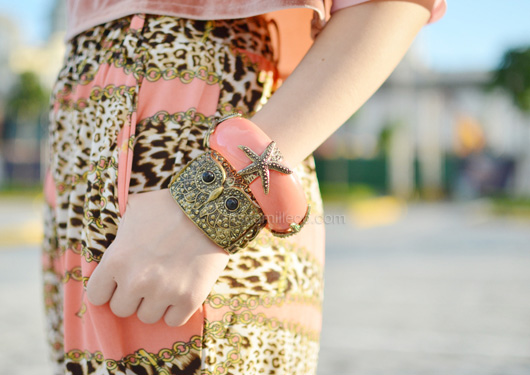 Mia Casa owl bangle | That Quaint Store starfish bangle | From Hong Kong pants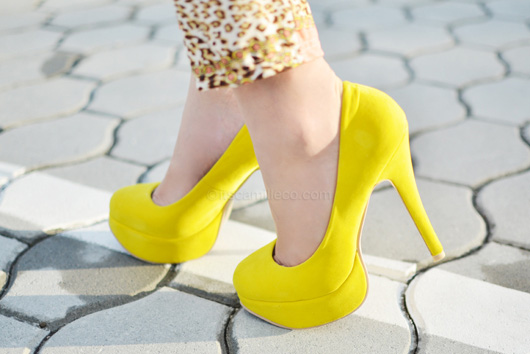 Sugarfree pumps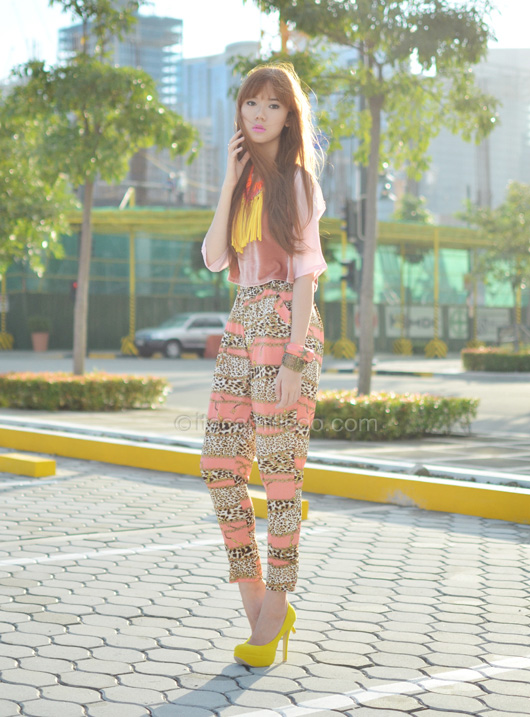 Hype this look on Lookbook.nu here.