Just something casual. This look sort of reminds me of Style Scrapbook's Andy. I think it's because of our shared love for androgynous flats and jackets.
(Pardon my photos. The sun was already setting when I took them.)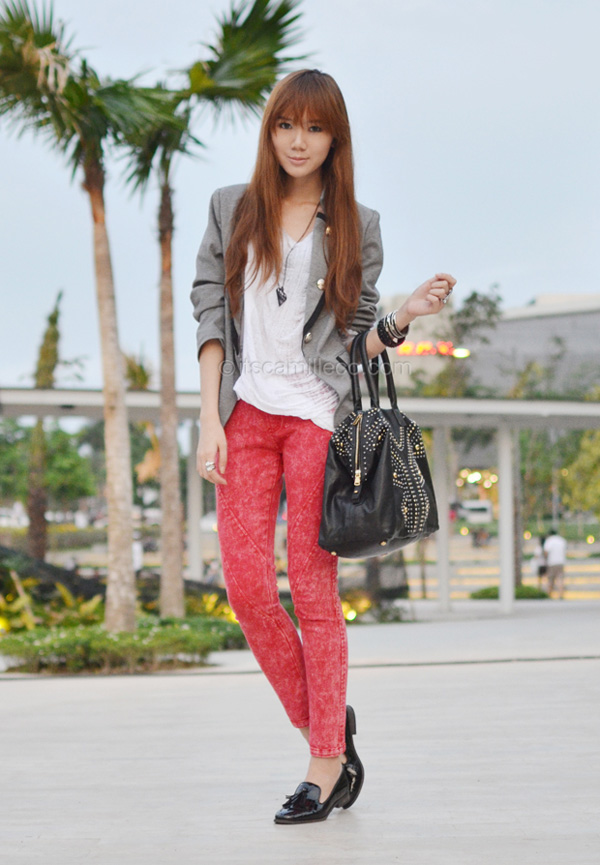 All the clothes I'm wearing here, you've already seen me wear before. Once again, and Kate Middleton agrees with me, there's nothing wrong with repeating clothes! I wore this shirt before here, these pants here and this jacket in another color here.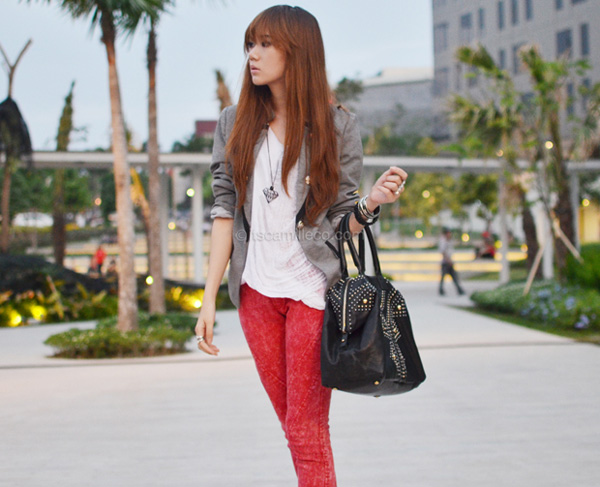 So why is my title "I'm Wearing David"? The necklace I have on here is actually a David Guison collaboration with Crave More. Naks naman, David! So in line with this, I decided to dress a little bit masculine.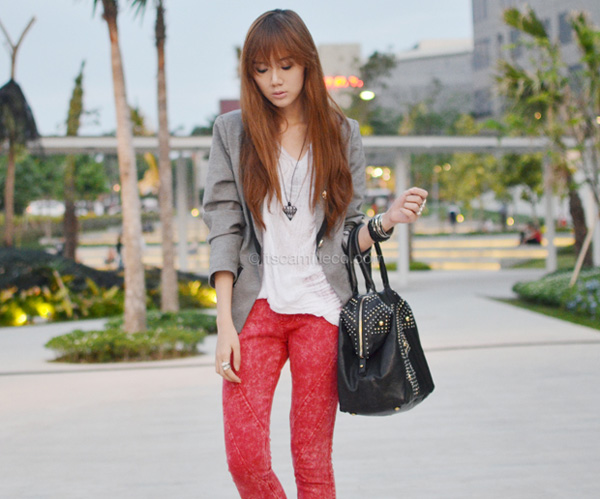 The Closet Goddess jacket | Rock n' Soule shirt | Tout A Coup jeans | YSL bag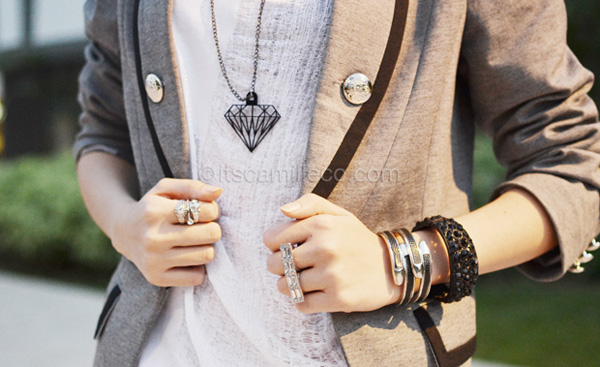 Crave More necklace | Crave More connector ring | SM Accessories stacked rings | Gothic Princess (SIngapore) black bangle
ZARA shoes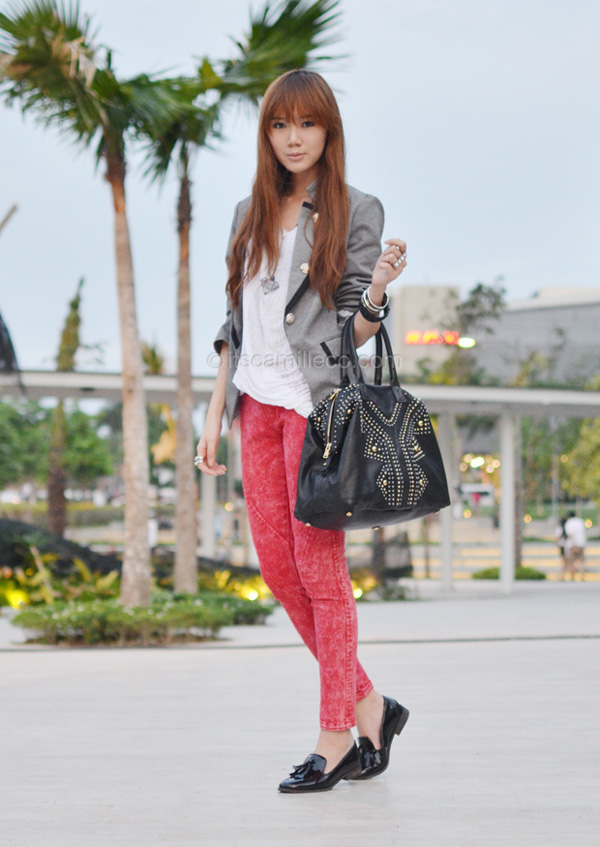 So what do you think? :) Hype this look on Lookbook.nu here.