I tweeted last Sunday that I sat on the floor of a public street, all for the love of blogging. Well, here are the photos! I had such a hard time choosing which ones to post. When we were shooting these, my assistant kept telling me to cut it out. She wasn't condoning this behavior at all! She kept saying, "what is this kid doing!?" Haha! I'm sure the cars and people who saw me was thinking the same thing, which was why every time someone passed by, I'd hide behind our car! But you know us artsy people (yes, I'm claiming I'm artsy), once a light bulb turns on, it's hard to kill it.  I hope you like the photos as much as I do! For some weird reason, Foster the People's "Pumped Up Kicks" keep playing at the back of my head whenever I look at them. Just maybe tune out the lyrics and focus on the summer beats!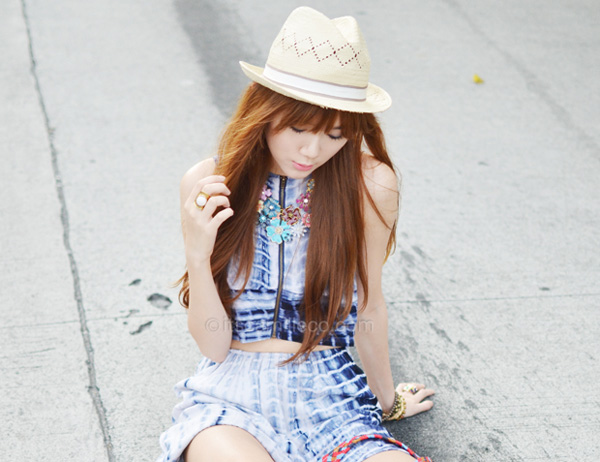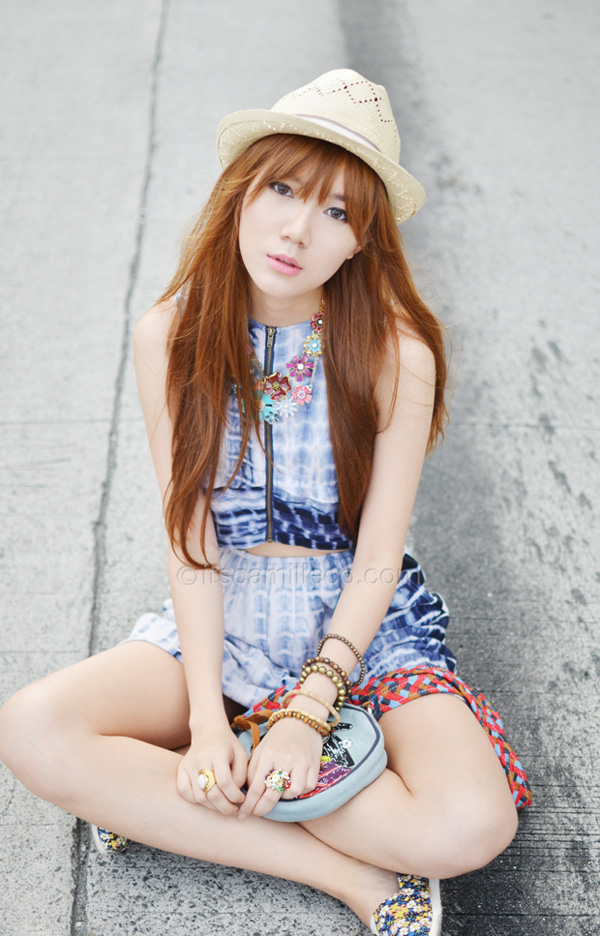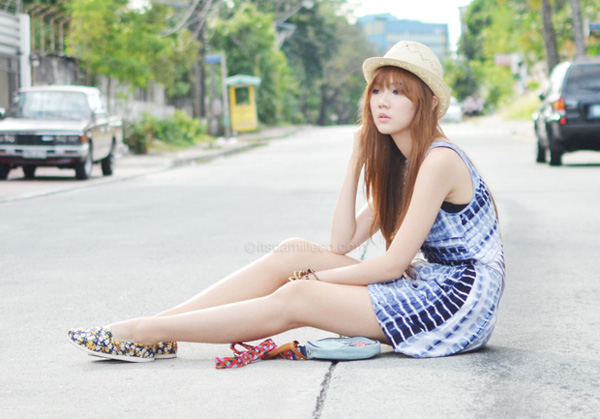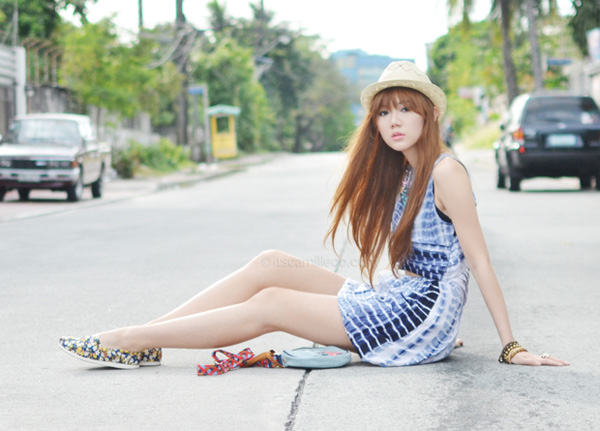 Sugarlips dress | Topman fedora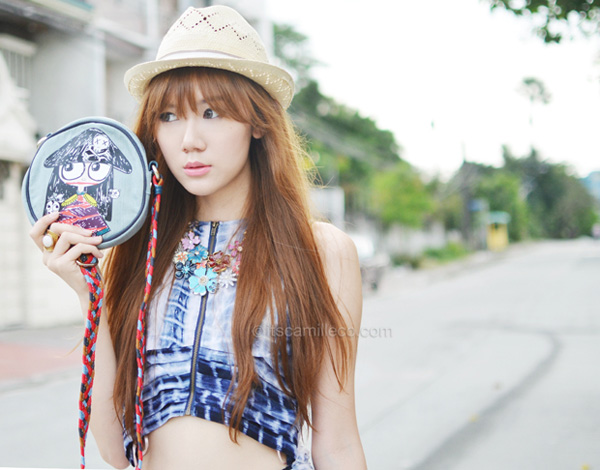 Marc By Marc Jacobs bag | Mia Casa flower necklace (top) | Love Eyecandy flower necklace (bottom)
That's me, mimicking Marc by Marc Jacobs' iconic cartoon! :)
Did you know that I'm actually wearing my dress the other way around, with the back as the front? I wore this while styling Pia Guanio last Sunday at Showbiz Central and one of Ruffa Gutierrez' daughters, Venice, so helpfully pointed out, "um, I think your dress is baliktad." Haha too cute! I told her, "yes it is baliktad." Then she just giggled and looked at me all weird! I must've confused her. LOL! It's just that the front has a really low v-neckline and since I didn't have time to have it altered, might as well wear it like this! The little peek-a-boo is too cute not to emphasize too anyway. I actually like it better this way.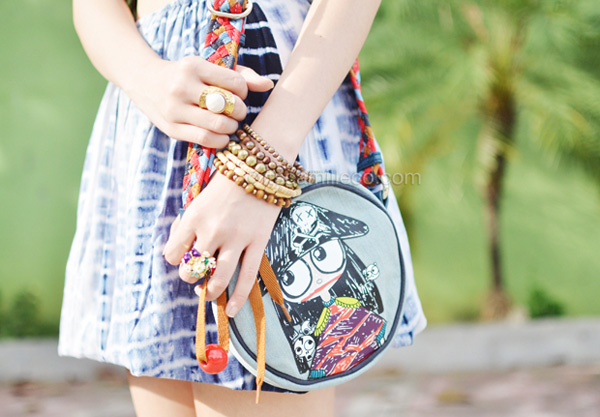 SM Accessories white/gold ring | Yhansy flower ring
As if I'm not summer-y enough in this beautiful tie-dye dress and straw fedora, I just had to throw a few florals into the mix as well.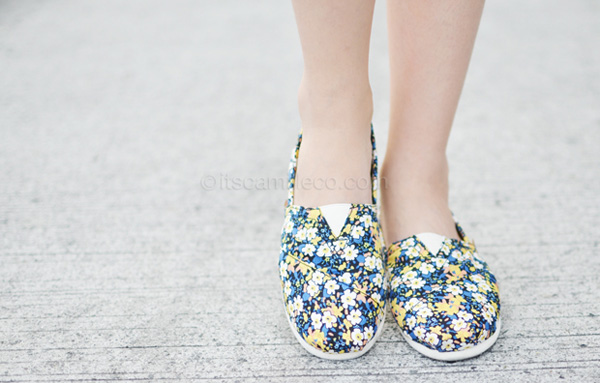 J&M slip-ons
The perfect summer footwear for lazy Sundays? Slip-ons!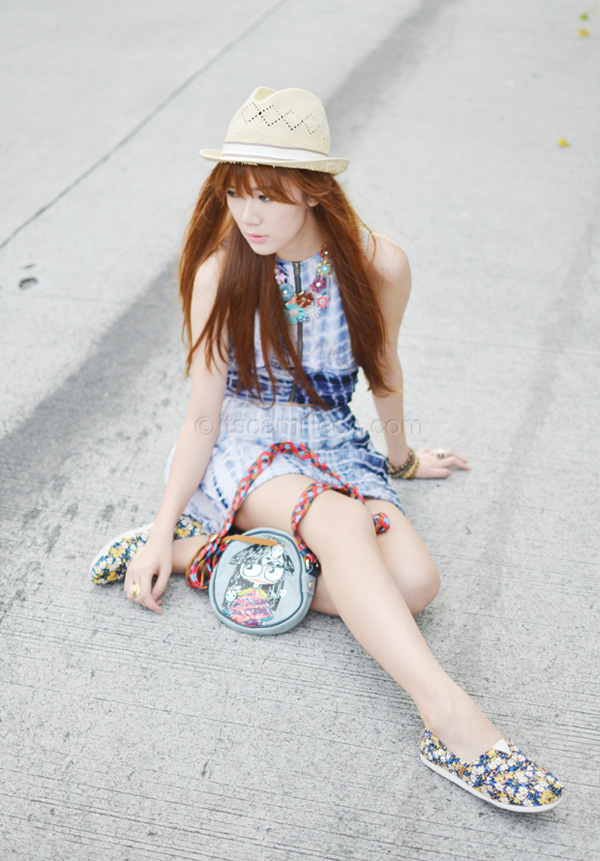 Hype this look on Lookbook.nu here.