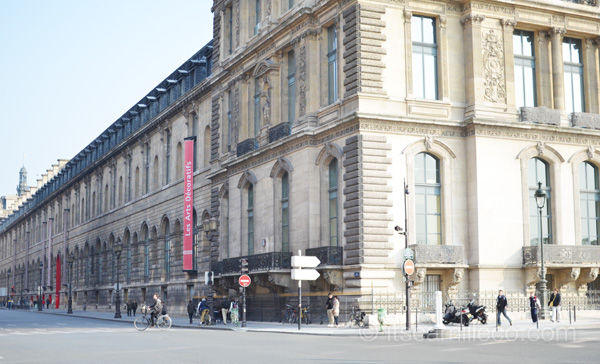 Oh, Paris! How I've missed you! My mom and I flew to Paris the day after my shoot for Mango wrapped up. This city holds a special place in my heart after having spent 4 months here during my Junior term abroad. I really could not contain my excitement coming back! I swear! I love everything about this place (except for the early closing hours of establishments and closed shops and restaurants on Sundays), even the people! Contrary to popular belief, the French are not at all rude, at least in my opinion. I can go on and on telling stories about how friendly and helpful they are but I might just bore you.
So anyway, photos time! I didn't take much touristy photos though because our trip to Paris was more of a shopping trip. I've already absorbed so much of their tourist spots back then as a student so this time, I wanted to experience more of the shopping. Although I was able to squeeze in a photo op with The Louvre as my background for my outfit shots! Yay!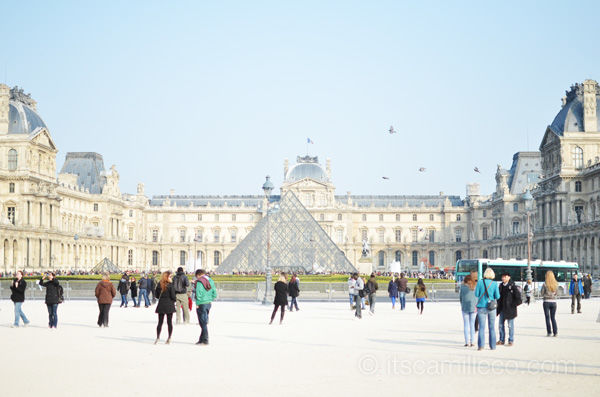 I remember when I first stepped foot here back in 2007, definitely the biggest museum I've ever visited! One day is not enough!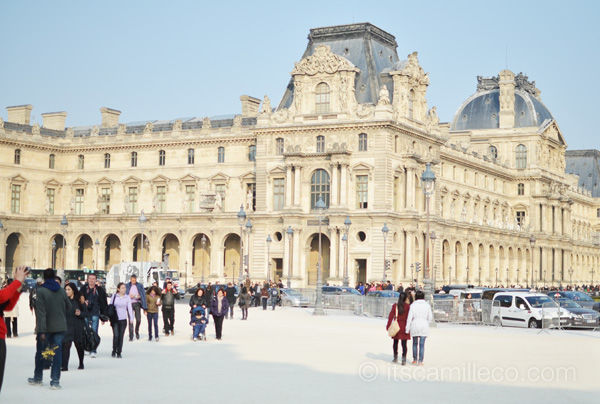 While taking these outfit shots, there were quite a number of people staring at me, probably wondering what on Earth I'm doing haha! I felt so embarrassed! But what the hey, I'm already here, might as well make the most out of it! They were probably just distracted by my extra loud outfit anyway. At least, I got extra plenty complements on it. *blushes* The best was while walking down Rue De Rivoli, there were a couple of guys on the street who kept telling me over and over again, "very nice fashion!" They really went out of there way just to make sure I heard them haha! And in English!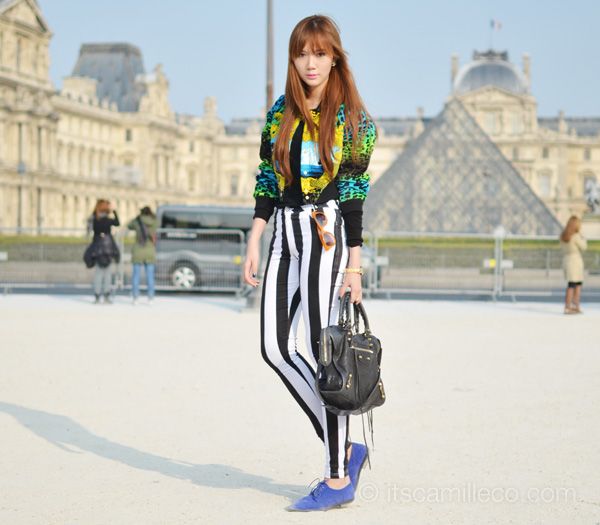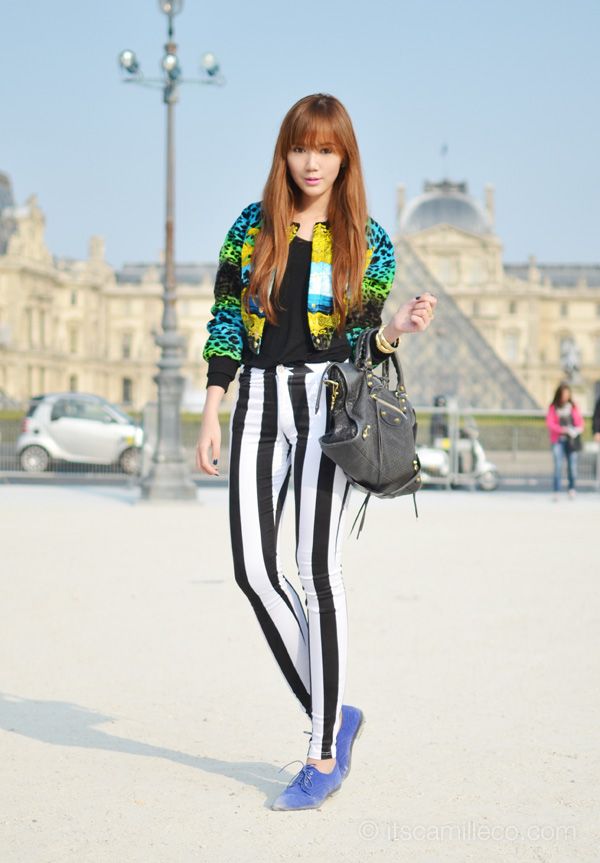 Motel Rocks striped pants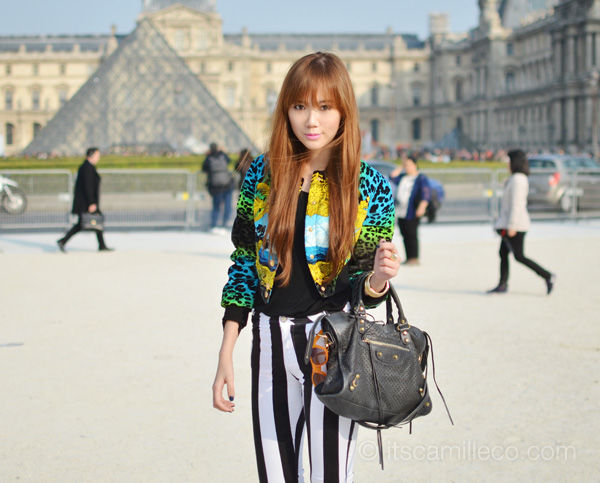 Topshop shirt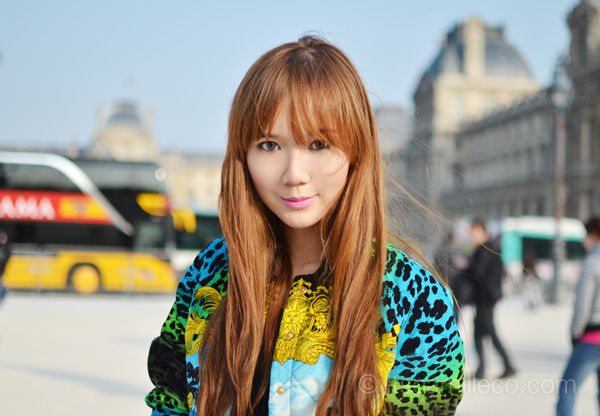 Versace x H&M jacket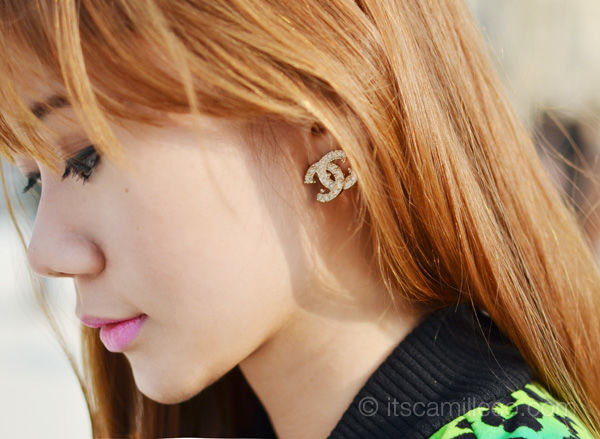 Chanel earrings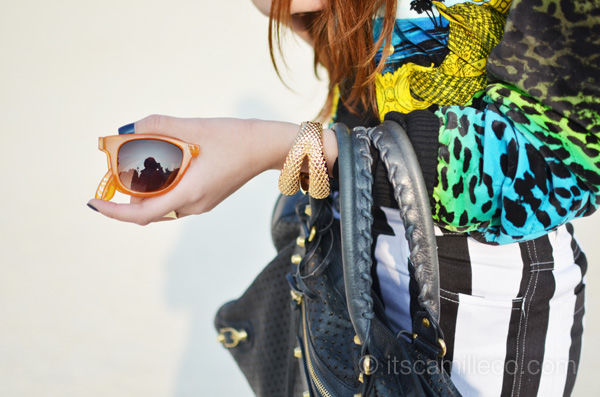 Mango foldable sunnies | Stylista cuff | Mango ring | Balenciaga bag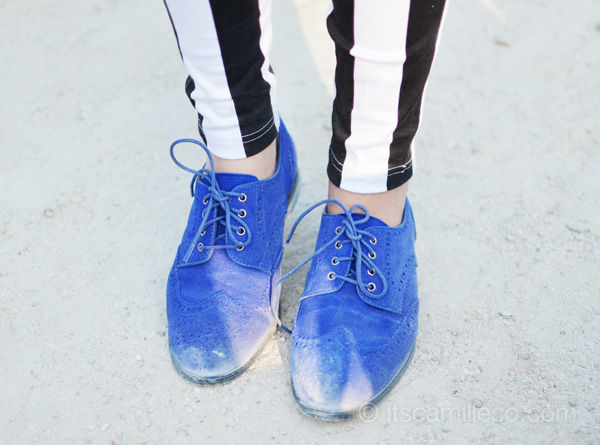 Anna Sui x Hush Puppies shoes
My shoes are suede btw. Wrong move, wroooooong move. Suede + sand = not so good!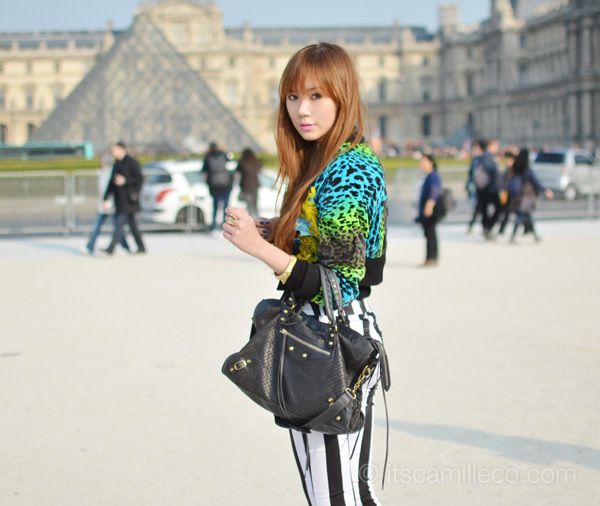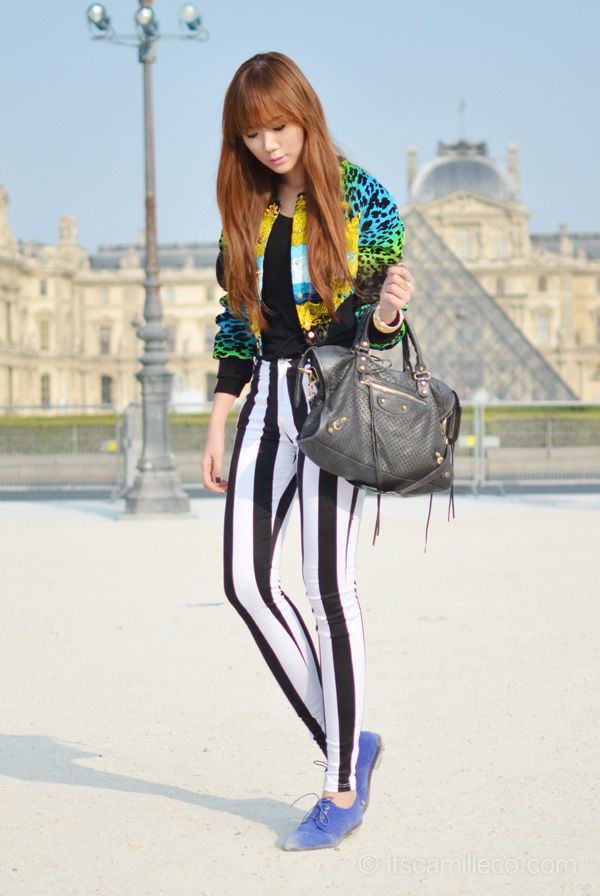 Hype this look on Lookbook.nu here.