I'm a little sad that this is going to be my last post about my trip to Europe. :( But as with all good things, they must come to an end. (How cheesy can I get?) Anyway, having said that, I think it's only apt to close these series with a photo diary. I'm no photographer but I just wanted to share a few photos that I was able to snap while shopping my heart away in Paris. You won't find any of the usual touristy photos here though, just a few things that caught my eye. And when I say few, I mean few haha! I was too busy ogling at all the pretty clothes, shoes, and bags. I'm sorry. Forgive me, I'm too much of a girl!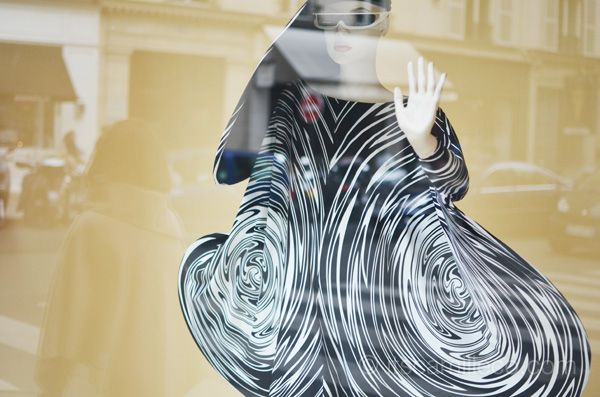 Pierre Cardin window display. I love the vintage feel of this ensemble! It's so sophisticated and chic!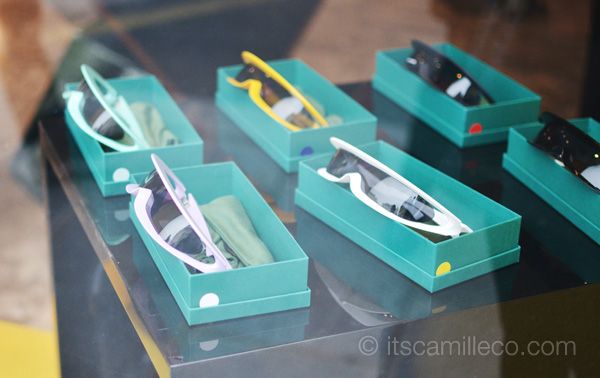 Pierre Cardin window display. Who would've thought you'd find these at Pierre Cardin? Why hello there, Lady Gaga!
Colette window display. I think this is Paris' most famous concept store. It has all the best brands I swear! I can't believe I only heard of this now.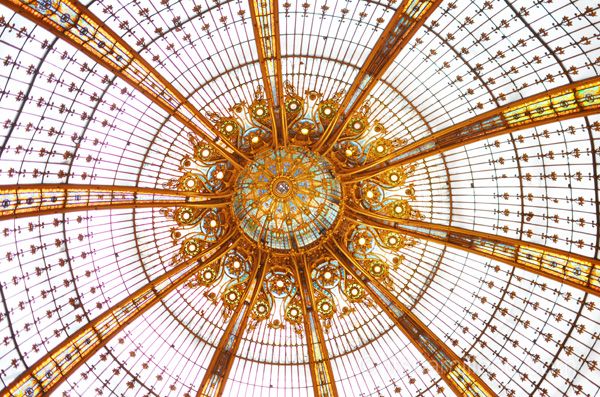 Galeries Lafayette. Probably the only touristy photo you'll see here! The Galeries Lafayette ceiling is just too pretty not to notice. I'll probably never grow tired of staring at it whenever I get the chance to visit.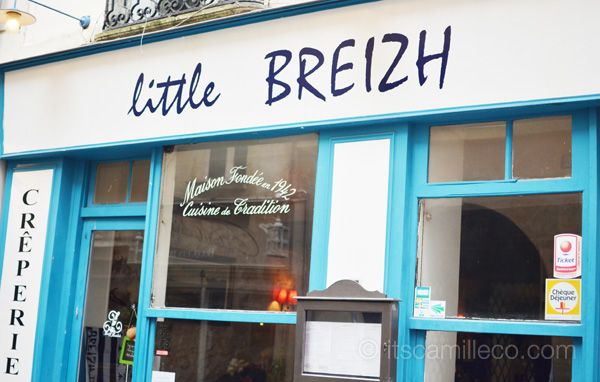 Little Breizh. According to my online research, they serve one of the best crepes in Paris. All my friends know how much I love crepes! They're one of the many things I missed about Paris when I left. Even the crepes on the street are to die for so imagine how good the crepes are here!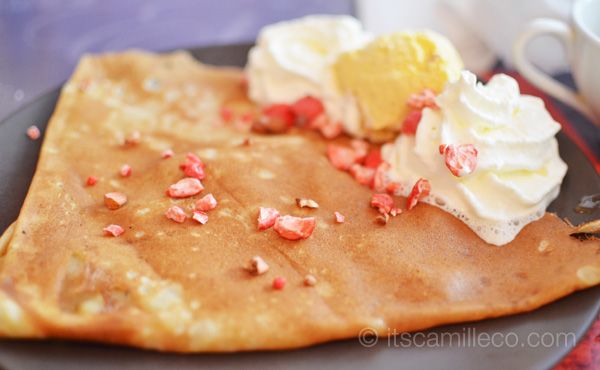 HEAVEN!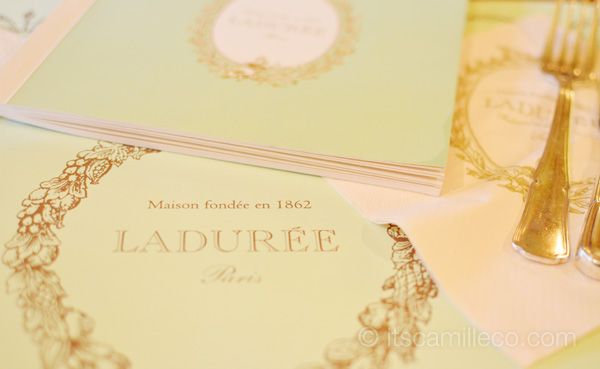 Laduree. Another really famous place in Paris. Laduree is known for selling the best macarons.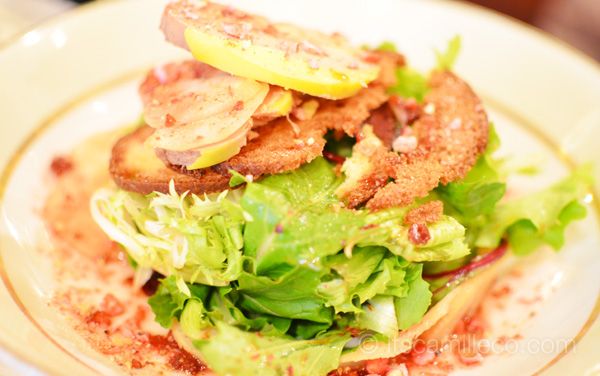 They serve other food as well so we tried them out. They're pretty good. The serving size is huge though!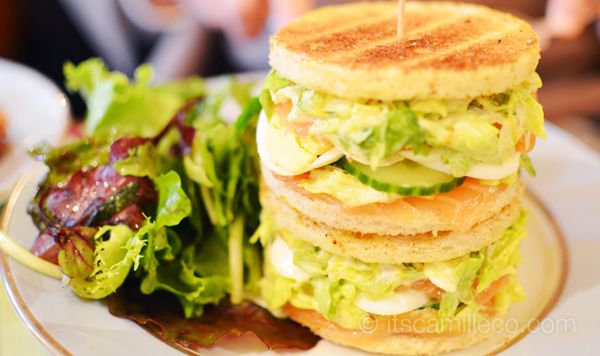 Laduree's version of a club sandwich.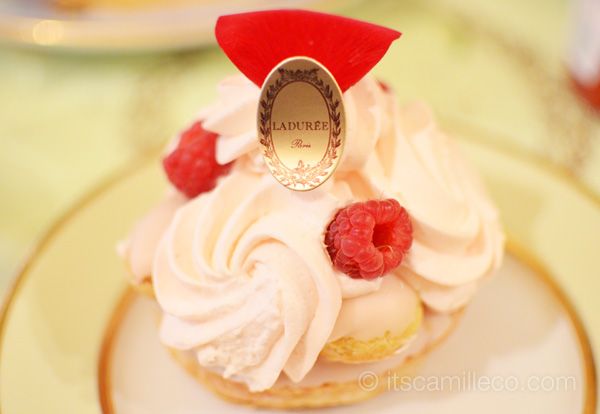 Special macaron dessert!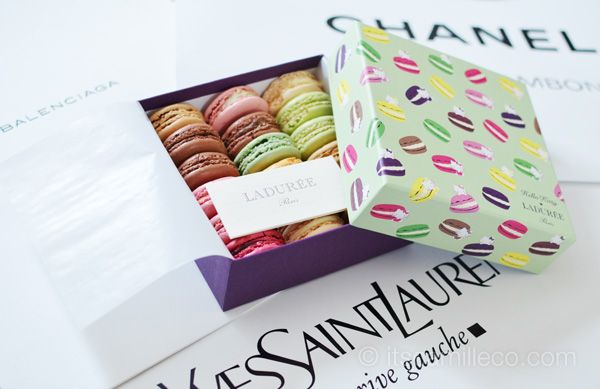 This photo best describes my trip to Paris–all about food and shopping!
I forgot the name of this store but it's really cool! It's a quaint store along St. Michel selling the most interesting umbrellas. I know this is so random but I think it's a cool souvenir for those looking for something unconventional.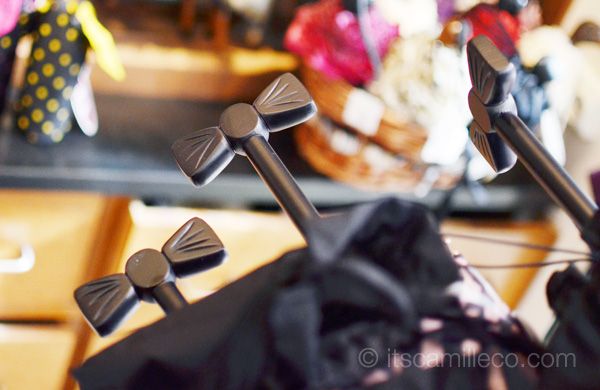 Cute umbrella handles!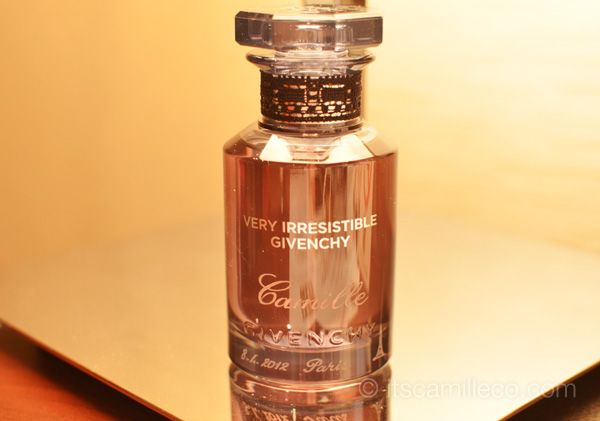 Another great souvenir to remember my trip by– I had my name engraved on the perfume I bought from Sephora.
"Camille… 8.4.2012. Paris"
Til we meet again, Paris!