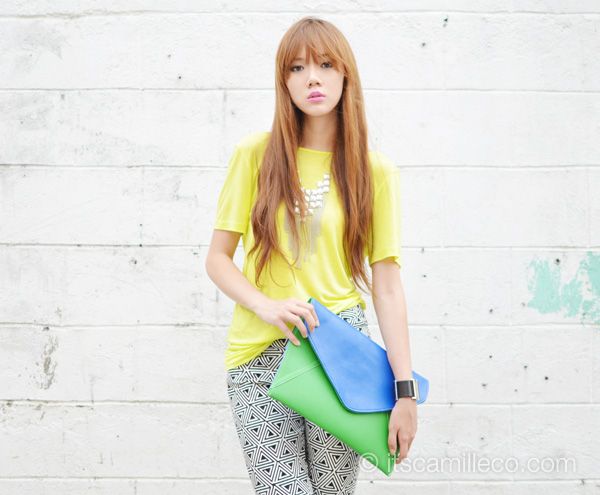 My outfit weirdly reminds me of toy building blocks I used to play with when I was a kid…or those shape-sorters for babies. It's probably because of the colors and the geometric shapes on my outfit. Oh this brain of mine, sometimes I wonder myself why it functions this way haha! Forgive me. Can't do nothing about it! Hooooh well.
Anyway, here's another one of my "let's-pretend-I'm-too-cool-to-care" get-ups. Lousy shirts like this are perfect for achieving that effortless look. I kinda hoarded this shirt when I saw it at one of Zara's branches in Barcelona. If they had it in 12 colors, I would've probably gotten all 12! I'm such a sucker for sexy backs. Plus points for the bright color too! Can you say, summer? Suuuuummmmmmerrrrrrrr!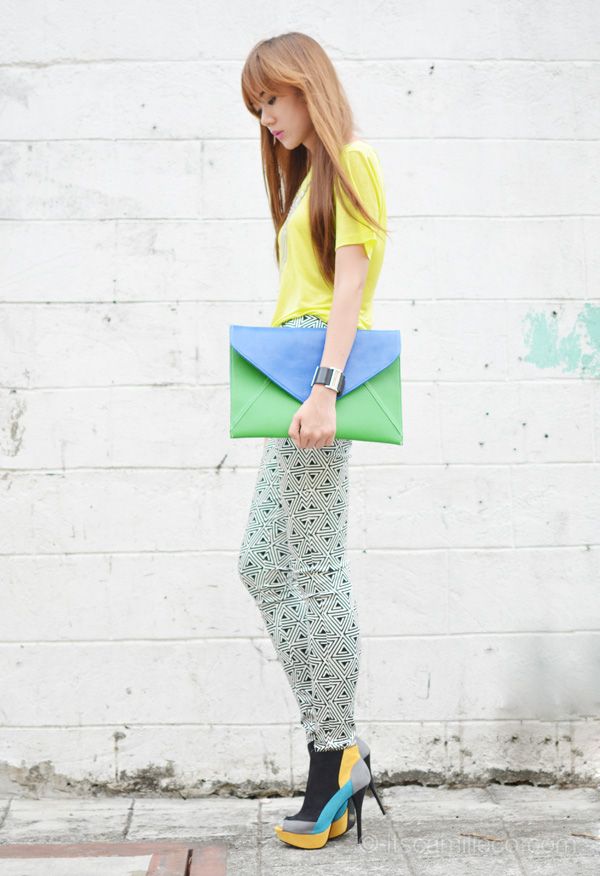 And since I got so inspired by the geometric print of my pants and my shirt's bright color, I made sure my bag and shoes were also in theme. If you observe my outfit closely though, not one color is exactly the same but they go surprisingly well together. The trick? Pair complementary colors, and if you'll add more colors, make sure they're from the same color family as the existing colors.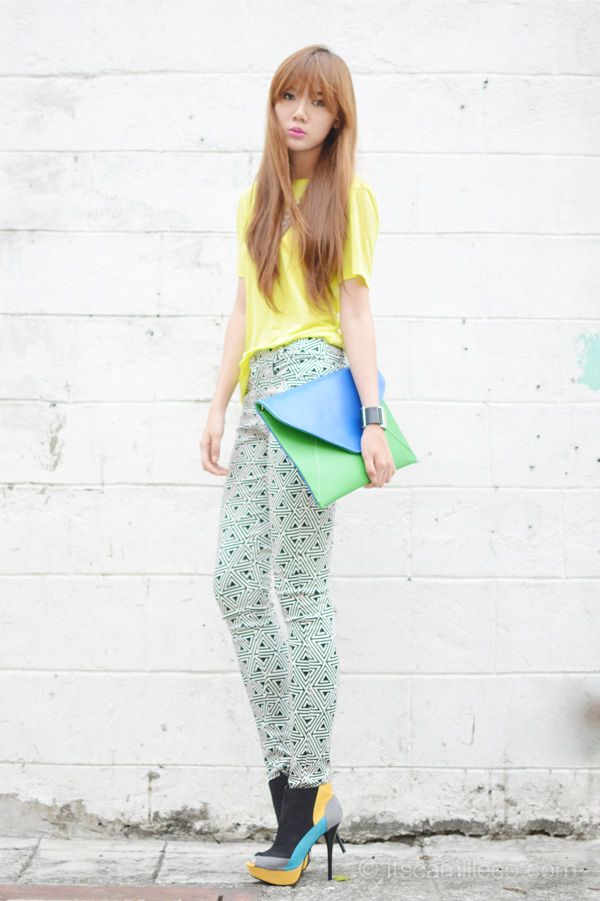 [button link="http://lookbook.nu/look/3473425-Building-Blocks" size="small" bg_color="#e5b3b9″ window="yes"]Hype this look on Lookbook.nu[/button]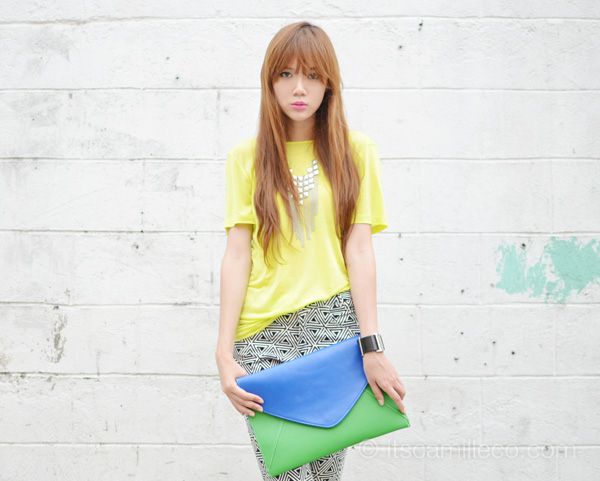 Zara shirt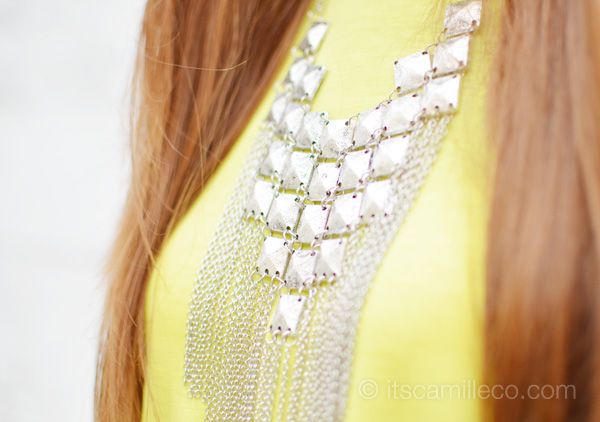 Wear Mauve necklace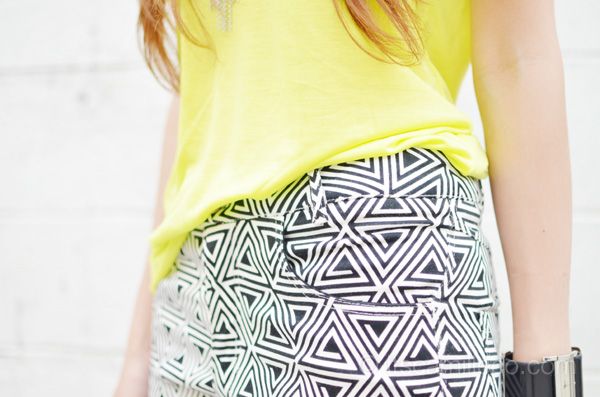 Calvin Klein watch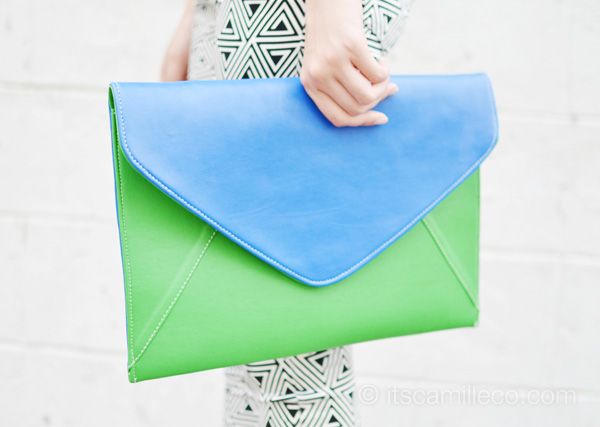 Dazzled bag
I love love love my envelope bag from Dazzled! Dazzled envelope bags are actually customizable. You can choose from a variety of colors and prints like how I did.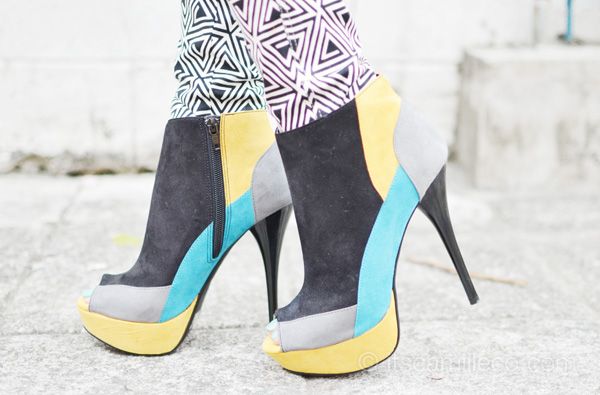 Feet For A Queen shoes
Can I just say, it's so hard to find hi-cut booties in the summer! Feet For A Queen really has everything!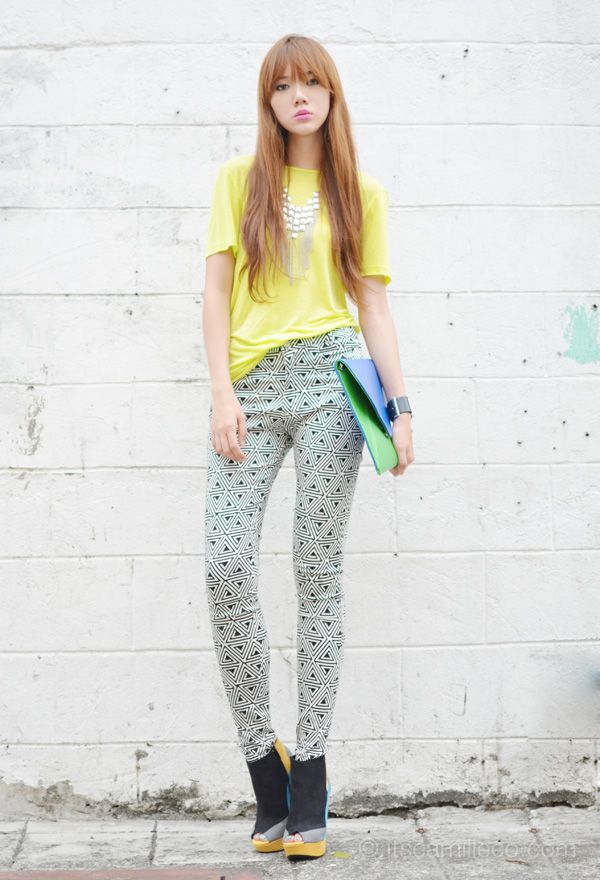 Have a great Monday, everyone!