So why am I blogging in this ungodly hour? Because I went into panic mode a while ago when I found out I couldn't log into my blog! Thank God I was finally able to fix it. And since I already got so worked up with my never-ending tech-related dilemma, I might as well enjoy the fruits of my labor and post an entry before I go to bed. Well, actually I still have to prepare 5 outfits for 2 shoots later so I'm probably not getting any sleep tonight. Oh well, good luck to my fezzzzz.
So here's what I wore to the Call It Spring Shopping Event last May 5. Given that it's a Call It Spring event, I made sure to wear Call It Spring shoes. Luckily, I was able to find clothes that matched my favorite pair of Call It Spring heels!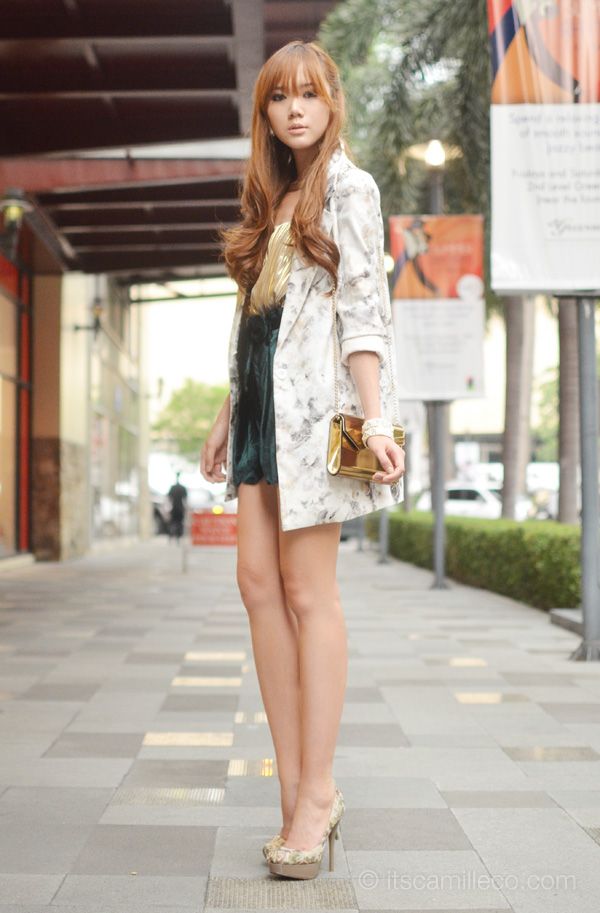 Does anyone else feel that my outfit can pass off as tapestry-inspired? The material and print of my blazer and shoes plus my velvet shorts remind me so much of tapestry! And because I always associate tapestry with opulence, there's no other way to accessorize but to accessorize with gold!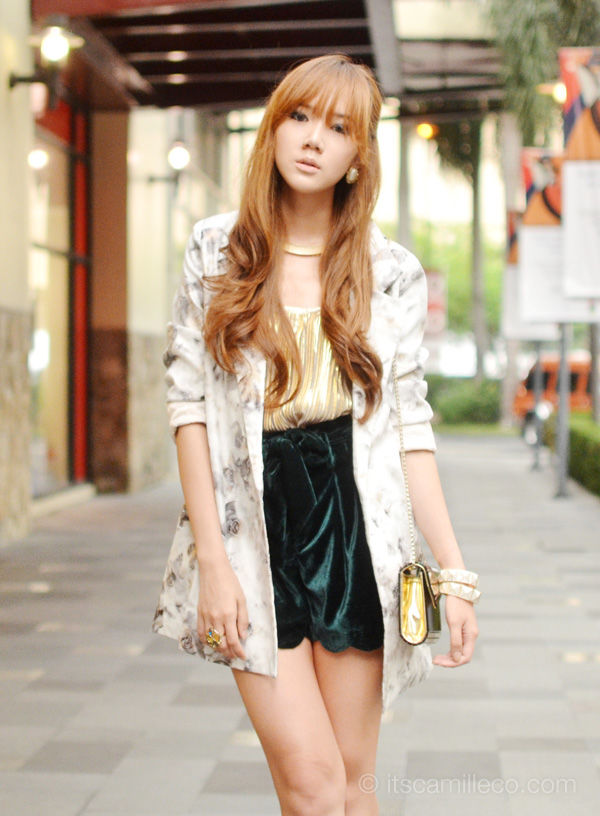 [button link="http://lookbook.nu/look/3480579-Velvet" size="small" bg_color="#e5b3b9″ window="yes"]Hype this look on Lookbook.nu[/button]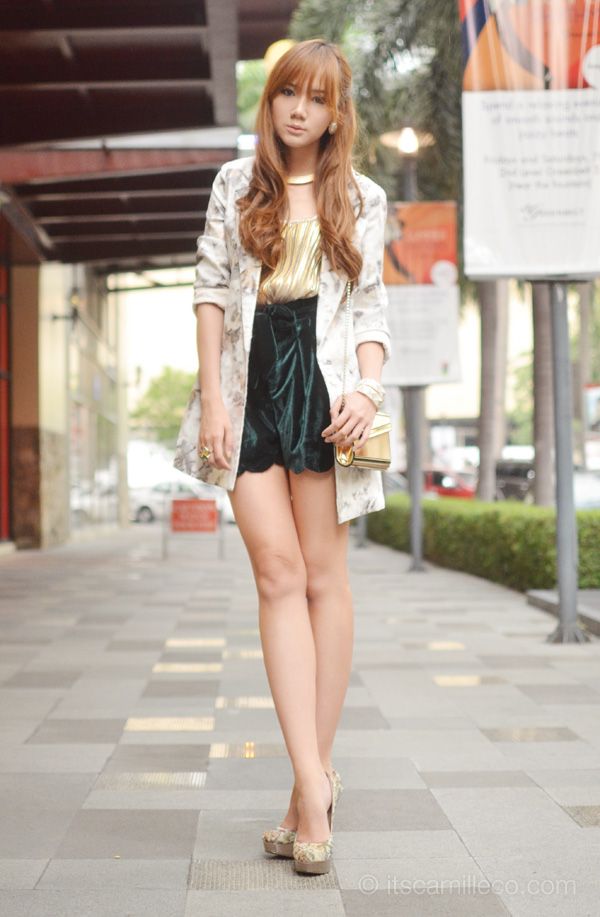 Romwe blazer | Virgos Lounge velvet shorts | H&M top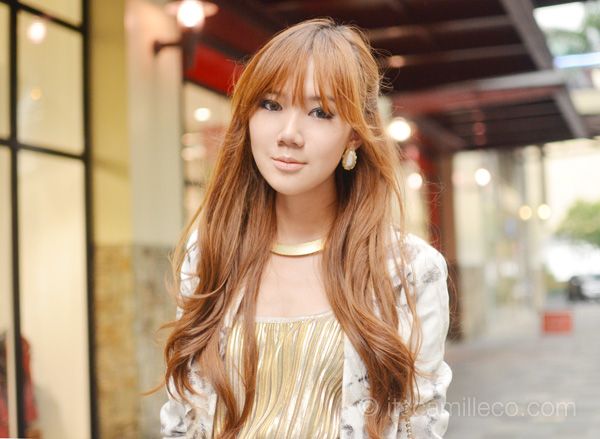 SM Accessories earrings | Mango Touch necklace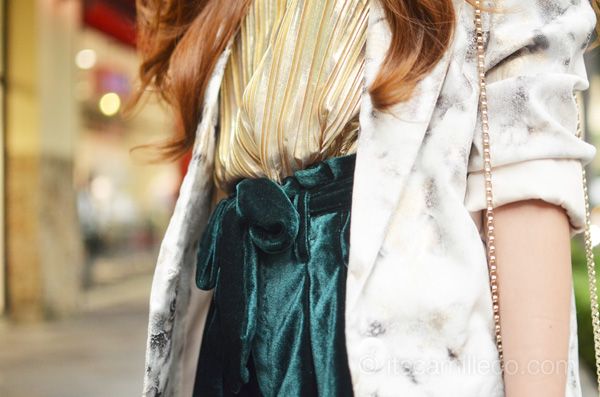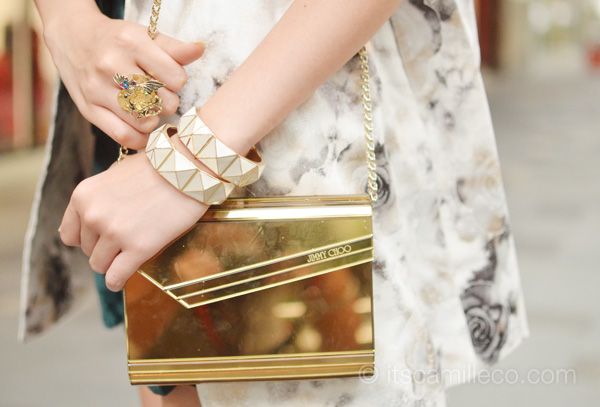 Jimmy Choo bag | H&M bracelets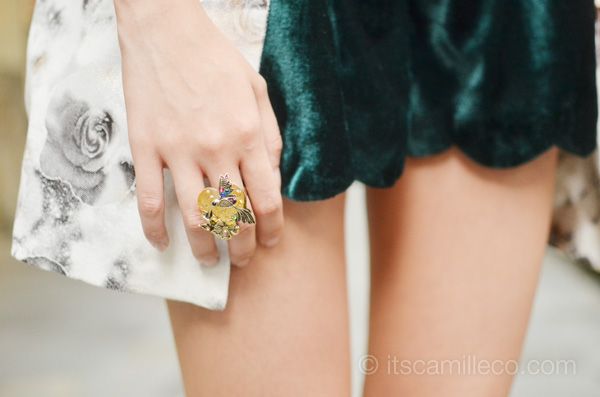 Bubbles ring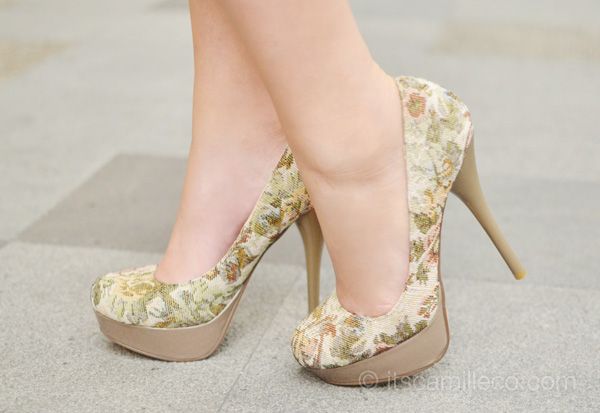 Call It Spring shoes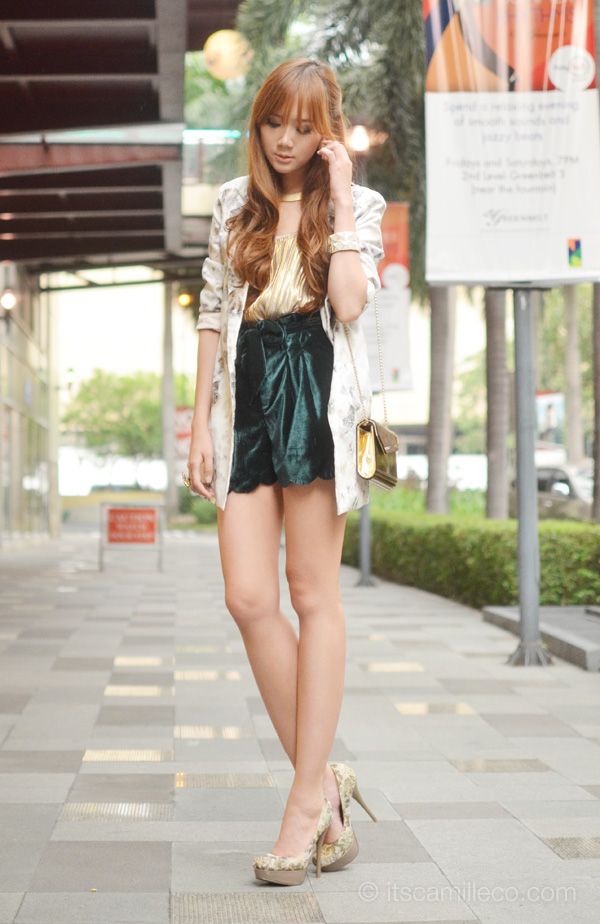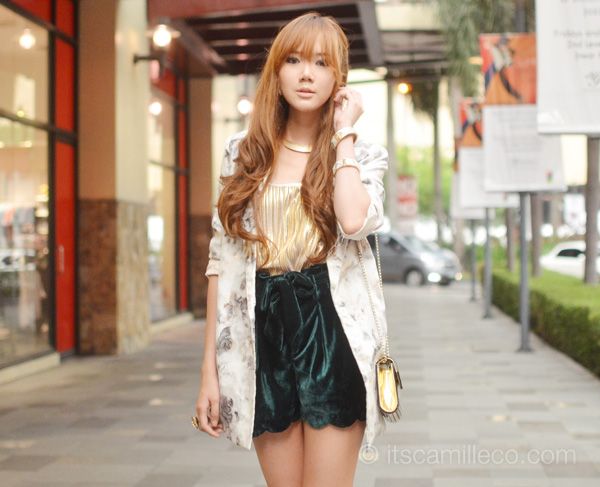 P.S. Romwe + Virgos Lounge is such a winning combination. Two of my favorite international online stores! I highly recommend these two!