Here we go, the last of my Miss Selfridge series! This doesn't mean you won't be seeing me in Miss Selfridge any more. It's really one of my favorite brands so there's more to come for sure!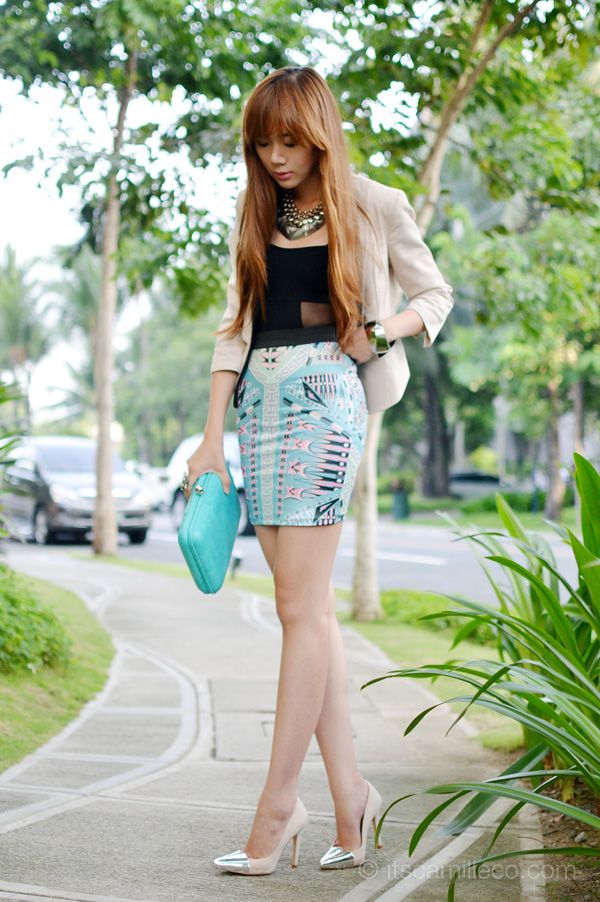 The top I'm wearing here is actually a bodysuit. It's so sexaaaaaaaayyyyyyyy. I love how the sheer panels don't fall near the bra line so there's no need to wear stick-ons. It's what I call hassle-free sexiness haha! I don't like having to check every hour if my stick-ons are still in place! Oh, to be a girl! #girlproblems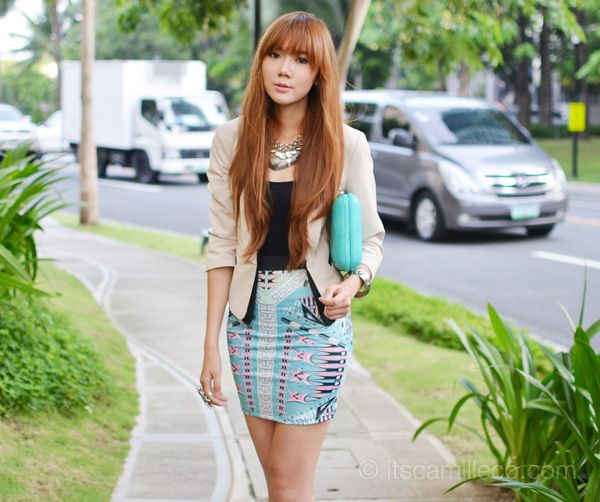 The focal point of my outfit is definitely my skirt. It's quite obvious why I got attracted to it. The print is AMAZING! It's so me! I also love how silky smooth the fabric is. I wish you can feel it for yourself. Oh wait, you CAN!!! 6pm tomorrow at the Miss Selfridge opening, okay? Apparently, 4pm is for VIP guests only but by 6pm, Miss Selfridge will be open to the public. Everything including this, is at 20% off!!!! For ONE DAY ONLY! See you there!!!
[button link="http://lookbook.nu/look/3637999-5-Days-of-Miss-Selfridge-Day-5″ size="small" bg_color="#e5b3b9″ window="yes"]Hype this look on Lookbook.nu[/button]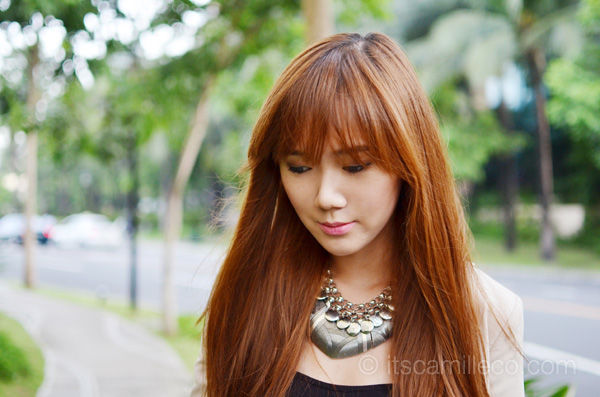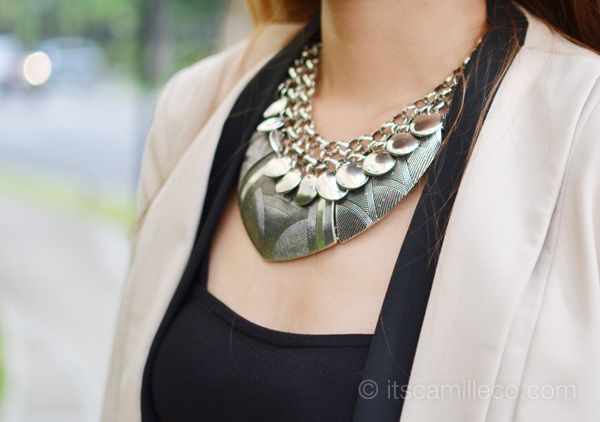 Girls Are Weird necklace (bottom)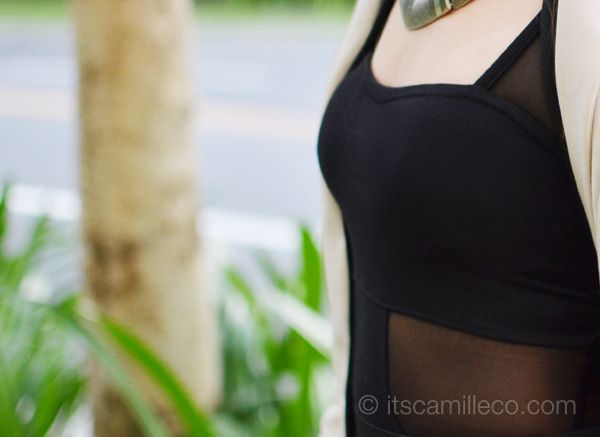 Miss Selfridge bodysuit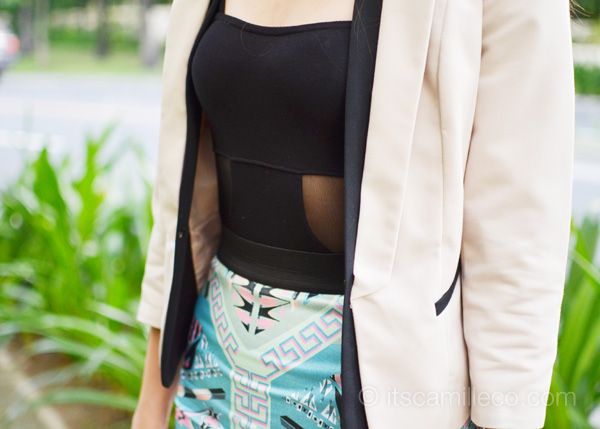 Miss Selfridge blazer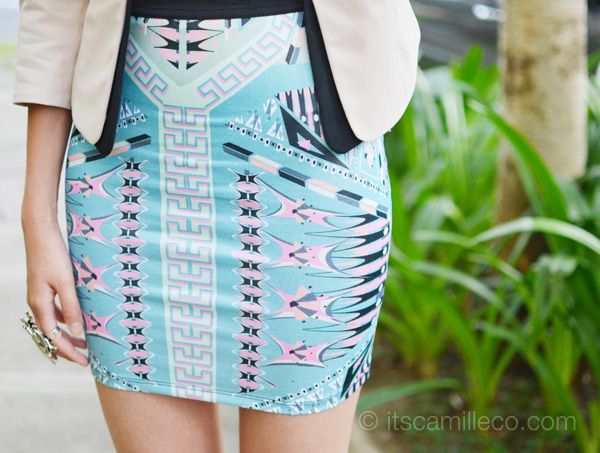 Miss Selfridge skirt
Miss Selfridge clutch | SM Accessoriescuff | Peaches On Top insect rings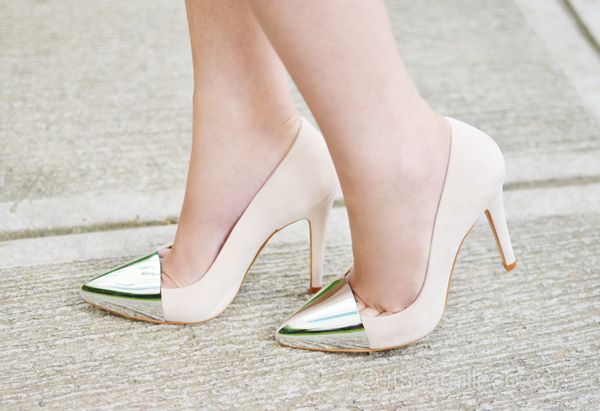 ZARA heels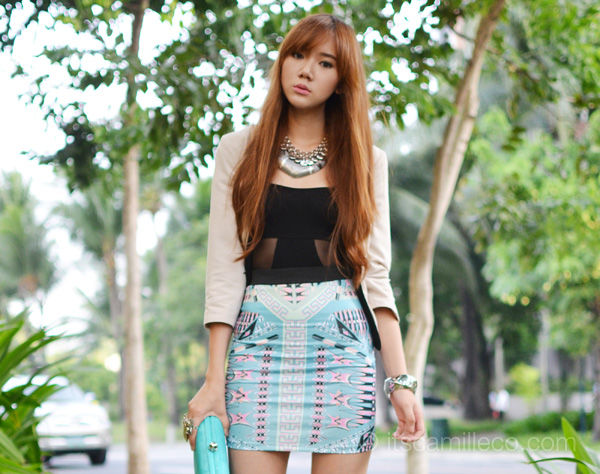 P.S. One day to go to vote for me as Globe Tatt Awards' Stylisimo! Please please please vote for me as much as you can! You can vote once every hour. This is our last hurrah! Again, thank you to everyone who has voted for me! BIG THANK YOUUUUUU!