And the Malaysia Truly Asia posts begin!!! Let me start with what I wore on our first day. I had to catch the 7:50 A.M. flight so comfort was definitely a priority. I only had less than 2 hours of sleep and woke up at a few minutes past 5-freakin-AM! I OVERSLEPT! I have no idea why my alarm didn't go off! I'm starting to think I sleep-snooze. You know, when you're asleep but your hand just automatically clicks the magic snooze button? Actually, in this case, I think asleep Camille managed to swipe the "turn alarm off" button on my iPhone. Evil asleep Camille. EVIL. So anyway, imagine the riot that ensued when I realized how late I was and quickly jumped out of bed, headed to the shower and rummaged through my closet like a crazy lady. I share a room with my sister so I was doing all these while trying to keep it as quiet as possible. I couldn't even turn the lights on! Thank God I just got my loot from GAP. I quickly threw them on and hoped to dear God the darkness didn't cloud my fashion sense. Out the door in 15minutes. Slow clap.
Anyhooooooo, needless to say, I made it! That is Putrajaya's Pink Mosque behind me after all. I don't have the Photoshop skills to copy and paste myself onto a beautiful scenery such as this.
Hello Malaysiaaaaaaaa!!! You truly are Asiaaaaaaaaaaaaa! Sorry, I just had to insert that in there. Enough of my overly-hyper self and on to my outfit.
If you've visited StyleBible recently, you might've noticed a new StyleBible Blogger Challenge, this time, in collaboration with GAP, specifically GAP's NOW TEES Collection. When it comes to quality basics, GAP's definitely one of the first brands that come to mind. The NOW TEES are no different, they're still the GAP basics we know and love, except with a little extra something. They're vintage-washed soft jersey knits which make them feel a little more lived-in and cozy. I actually got a bunch of them because they're not only comfortable but the colors are so irresistible as well. A girl can never have to much basics anyway! *Cue guys rolling their eyes*
So why did I choose to feature this for the StyleBible challenge? This shirt is called the Mercer V-Neck Tee by the way. I got this because I think, out of all the tees, it's the most successful in achieving a balance between casual and hip. It's effortlessly sexy because of its neckline and fit. I chose to pair it with GAP's broken-in khakis and a blazer from Sandro to show how you can style up a simple shirt like this. It doesn't always have to be a pair of jeans or shorts. It doesn't always have to look informal. I wanted to prove that basic tees like this are perfect because there are a variety of ways to style them. In my case, I styled it to look a bit smart casual to make it airport-appropriate. I incorporated a little androgyny into the look as well. The shirt's color, fit and neckline balances it off anyway and adds that much needed femininity.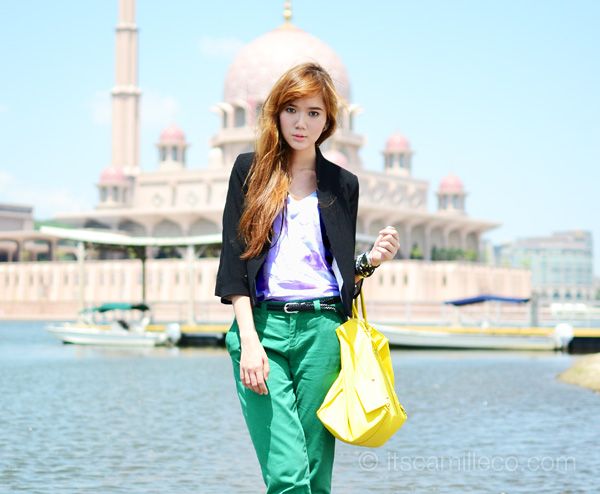 GAP pants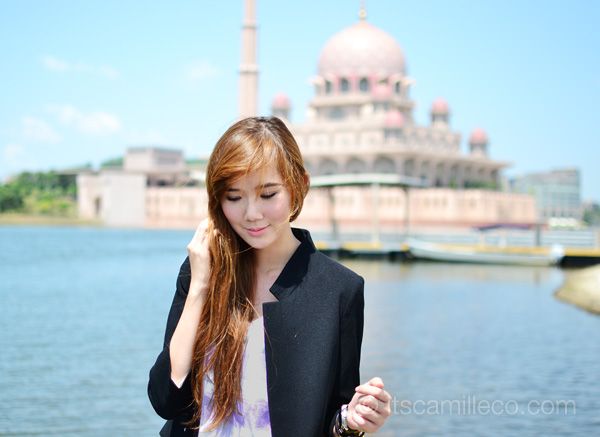 Sandro blazer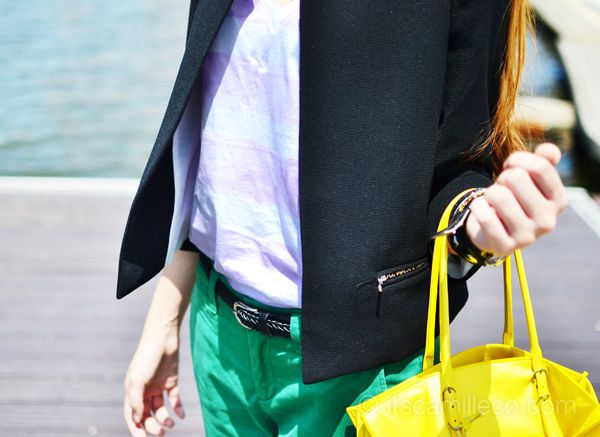 GAP shirt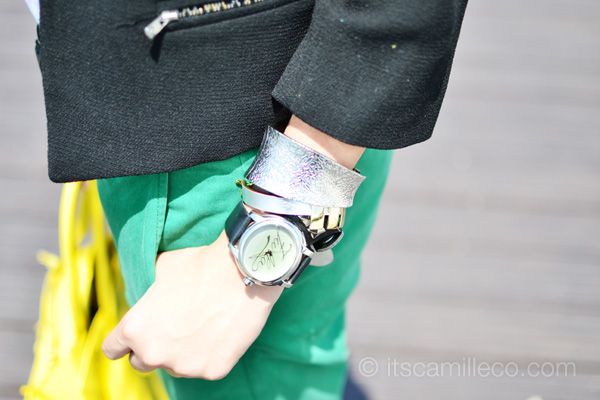 Furla watch | Kandi Treats silver leather bracelet | SM Accessories silver cuff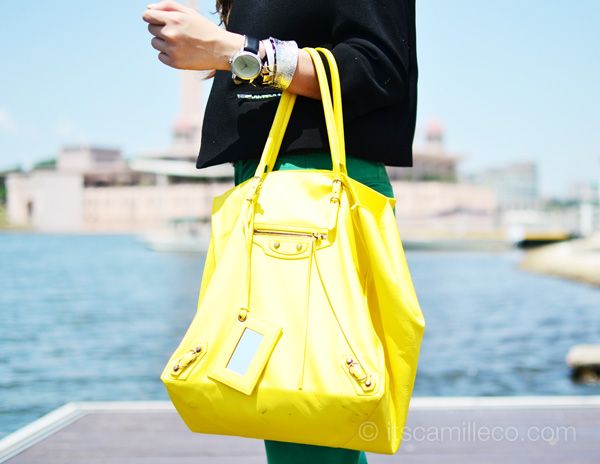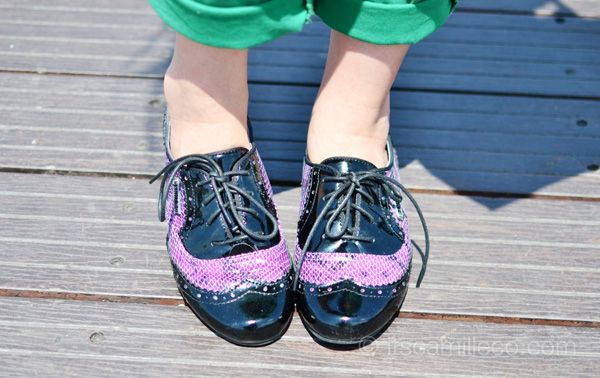 Anna Sui x Hush Puppies oxfords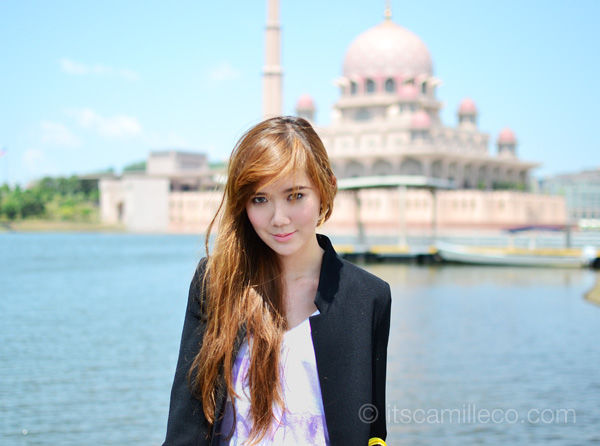 [button link="http://lookbook.nu/look/3646229″ size="small" bg_color="#e5b3b9″ window="yes"]Hype this look at Lookbook.nu[/button]
More posts on my trip to Malaysia coming next!