I finally landed in New York which explains why I wasn't able to blog the past couple of days. To those who are not aware, the flight from Manila to New York takes about 15-16 hours. Suffice to day, my bum isn't all that happy right now haha! Too much sharing? Yeah? Okay, I'll stop. LOL!
The coming days will be even more of a challenge. I don't know how I'll be able to squeeze a few blog entries in but I will try my best! Not being able to blog is making me feel like a druggie enrolled in rehab. Cue dramatic music. Anyway, I'm still a bit jet-lagged so I'll make this quick! Here's another outfit post taken a few weeks back.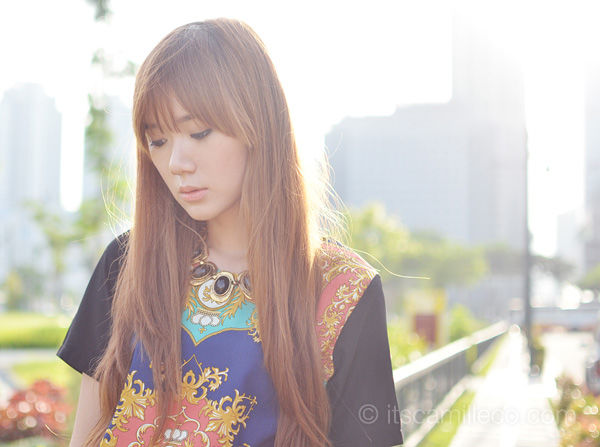 Scarf prints have been everywhere these past few months! It's a trend I warmly welcomed with open arms. I remember how I used to play with my mom's old scarves and scarf-print clothes back when I was little. There's just something about that time. People then looked so much more regal, or maybe it just seemed that way to me because I was still a kid looking at the oldies with so much awe and delight. Whatever the reason is, scarf prints always remind me of the good old days. I guess this is the reason why I associate them with vintage things and that certain old school regal charm.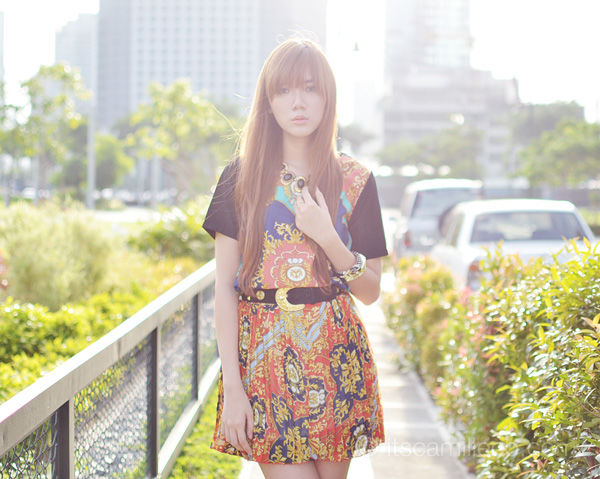 [button link="http://lookbook.nu/look/3685309-Scarf" size="small" bg_color="#e5b3b9″ window="yes"]Hype this look at Lookbook.nu[/button]
Freedom top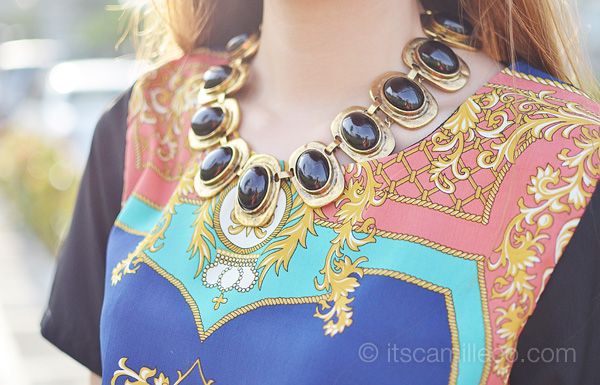 SM Accessories necklace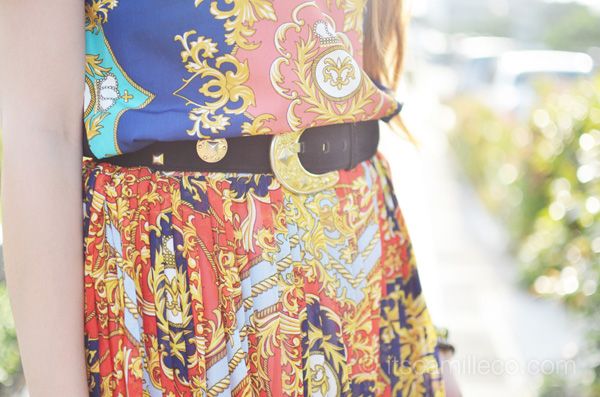 Escada vintage belt | Freedom skirt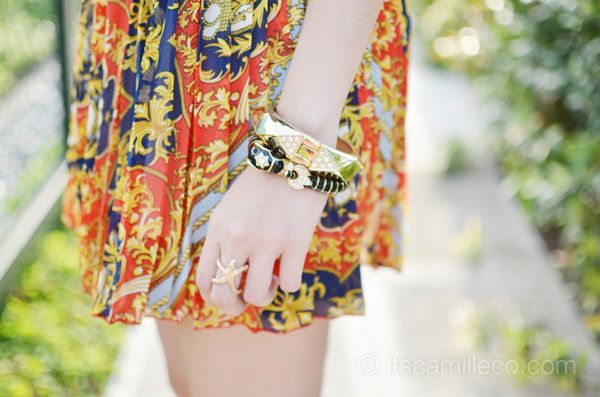 Peaches On Top snake cuff | Fayeness ring | SM Accessories gold cuff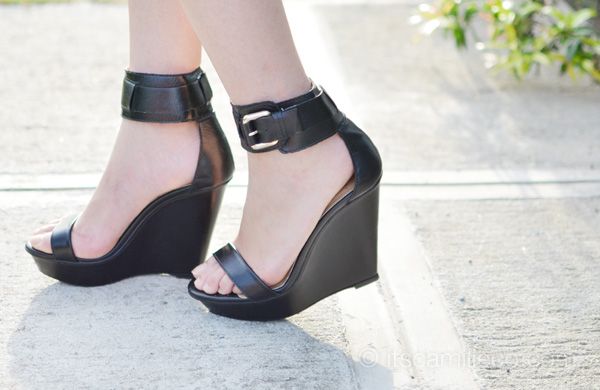 Mango shoes