When I first saw the items for the Miss Selfridge opening here in Manila, I was more than confused which ones to get. (Such a nice problem, I know!) The only item I was certain of getting was this dress. It screams Camille all over!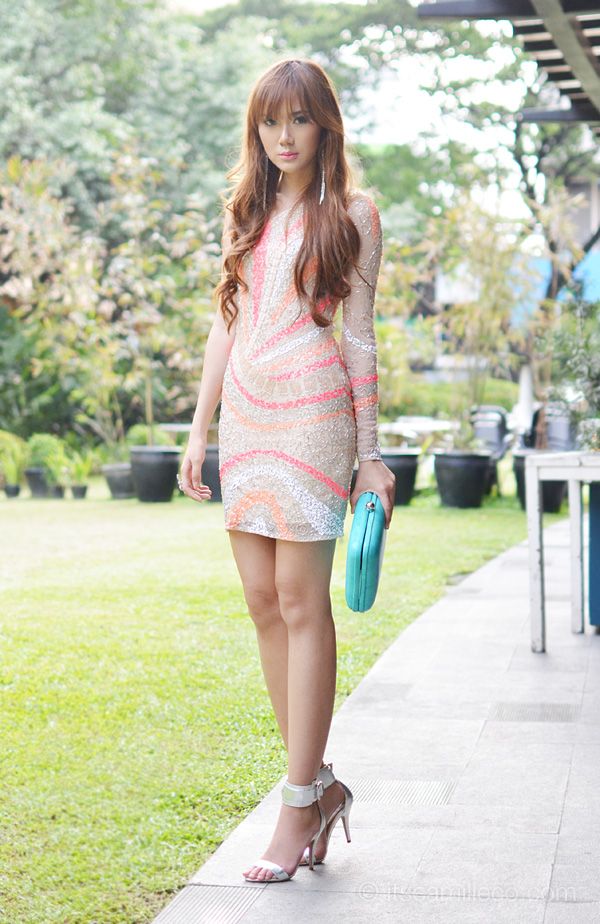 Embellished? Check! Colorful? Check! Subtly sexy? Cccccchhhheck! It was definitely first on my list. I didn't include it in my "5 Days of Miss Selfridge" blog posts though. I reserved it for the opening of Miss Selfridge. I wanted to wear my best Miss Selfridge dress and this was definitely it!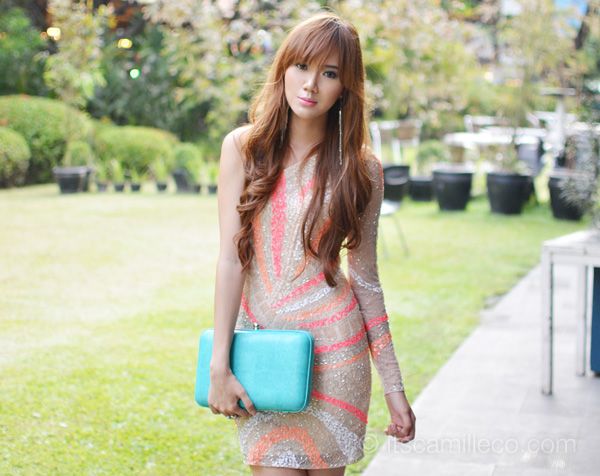 [button link="http://lookbook.nu/look/3689055-Rising-Sun" size="small" bg_color="#e5b3b9″ window="yes"]Hype this look at Lookbook.nu[/button]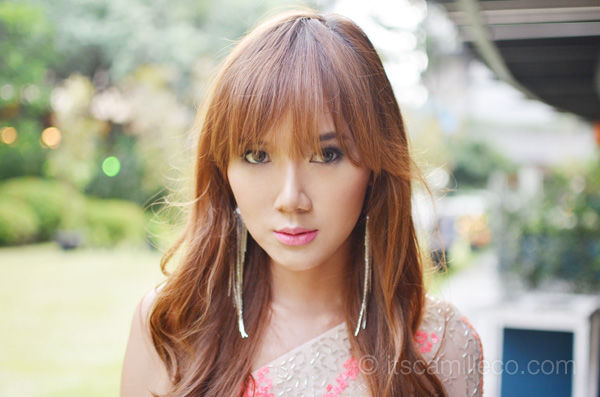 SM Accessories earrings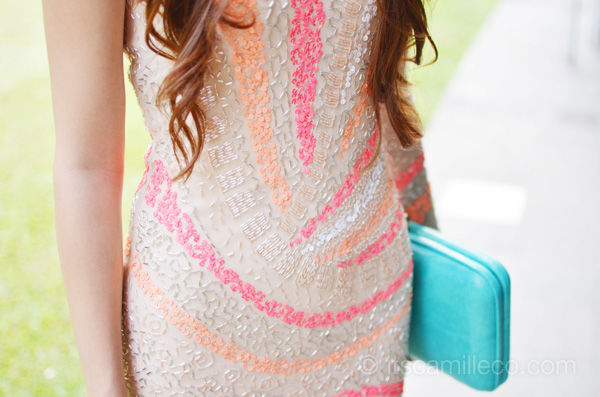 Miss Selfridge dress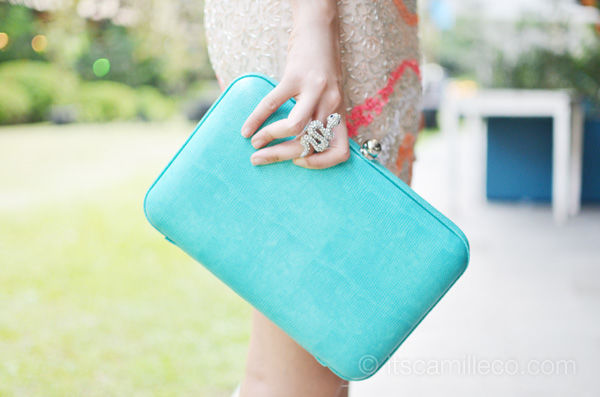 Miss Selfridge clutch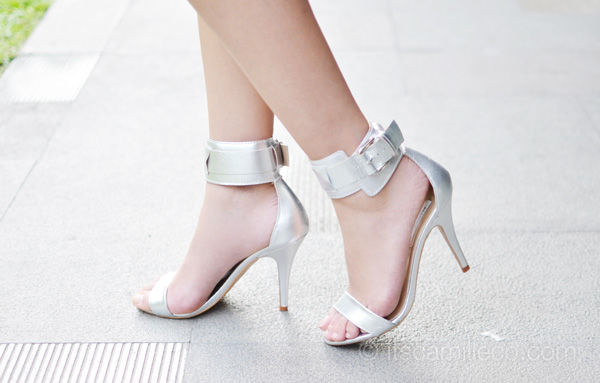 Mango heels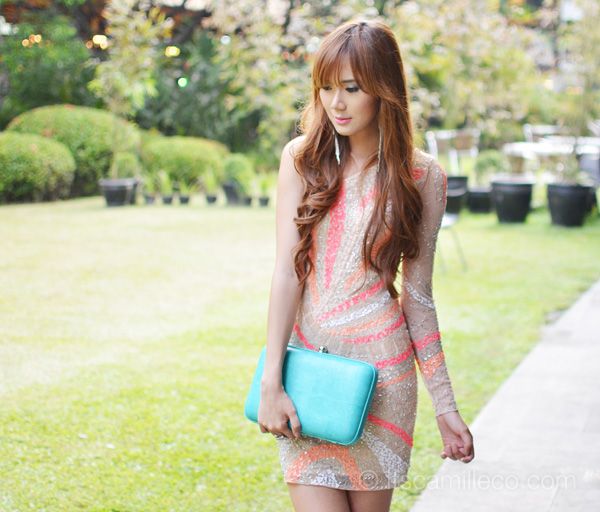 With an already eye-catching dress like this, I didn't really have to do much save for a pair of earrings and a ring. I let the dress speak for itself. I mean how can I not? It's not only embellished, but the embellishments are actually neon!! If I added more colors and accessories to my look, people might think someone pooped confetti and glitters on me! Haha! Better to keep it classy.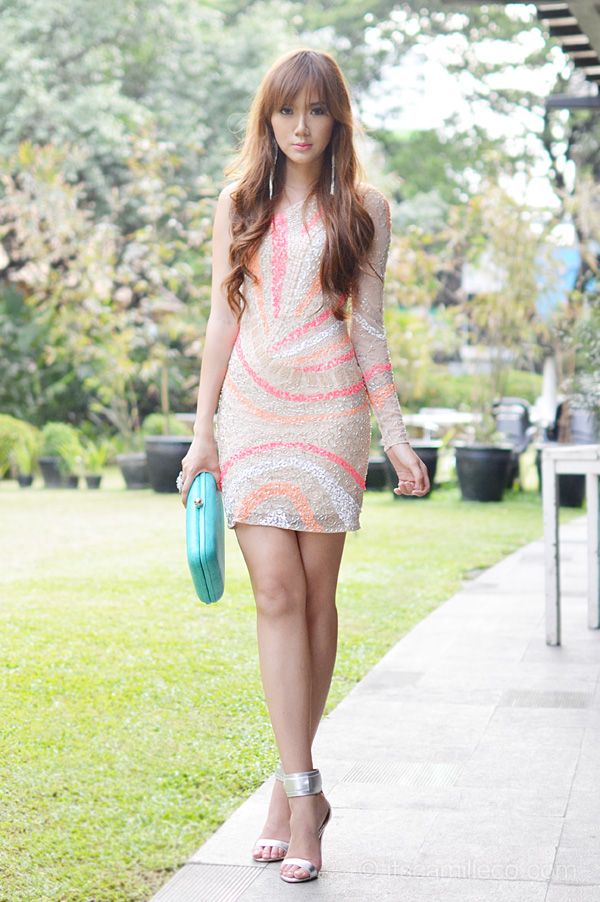 Look at the workmanship on this dress! The sequined swirls continue on to the sleeves! I love little details like this! And I especially love that the embellishments continue on to the back as well and not just in front. I must admit, Miss Selfridge may not be as affordable as other brands but you're definitely getting value for your money. Hands down, Miss Selfridge is one of the best in terms of quality. If you want this dress for yourself, I'm sure it's still available at Miss Selfridge, Greenbelt 5.