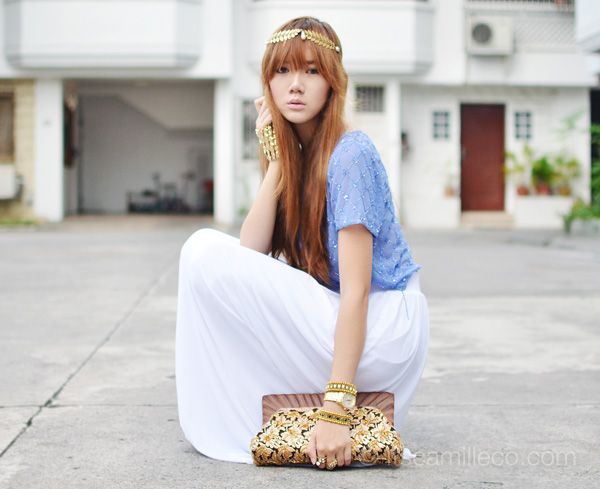 If Caesar was a fashion blogger and a girl, he might've opted for this headpiece.
Okay fine, maybe not. But isn't this headpiece a beauty? It came all the way from this jewelry store in London called Eclectic Eccentricity. Like this headpiece, most of their jewelries are made using vintage trinkets so each piece has a story to tell. It's no surprise that a number of celebrities like  Gwen Stefani, Selena Gomez, Eliza Doolittle and Paloma Faith have all been photographed in Eclectic Eccentricity jewelry! I'm in good company haha!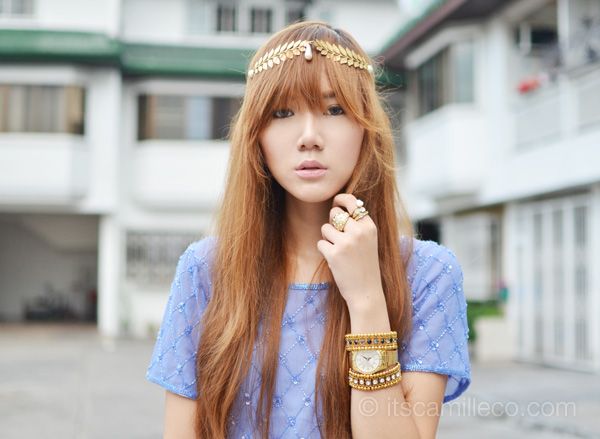 As you can see, I got really inspired by the vintage feel of my headpiece which is why hippie Camille got resurrected! I can already see it–hippie Camille frolicking in the meadows, hugging trees and playing the ukelele. Haha!
From my sheer beaded top to my gold arm candy, I made sure each piece had that romantic vintage look.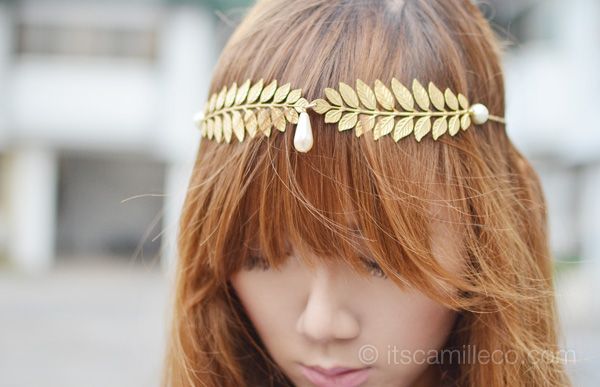 Eclectic Eccentricity headpiece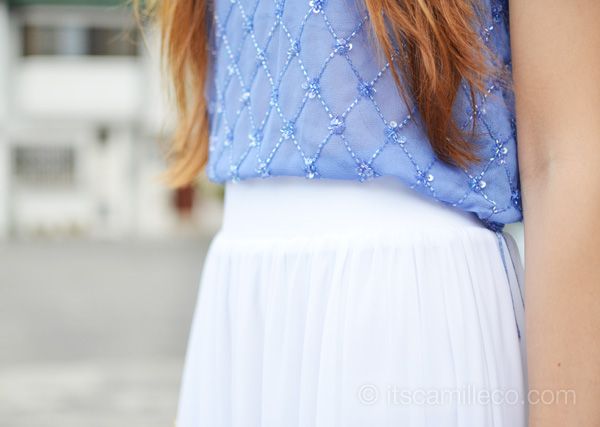 Topshop beaded sheer top | Stylista.PH maxi skirt
H&M wide cuff | Mia Casa beaded bracelets | SM Accessories gold ring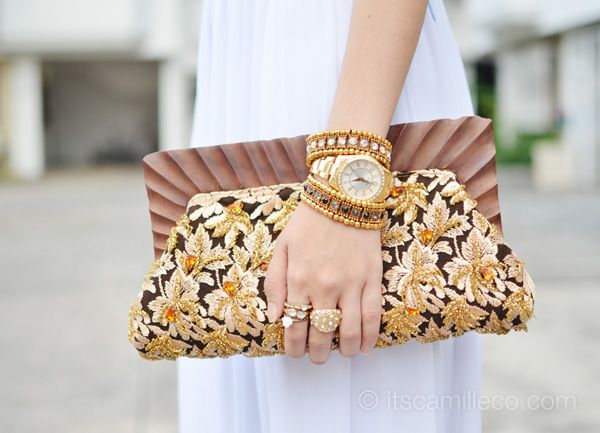 Aranaz clutch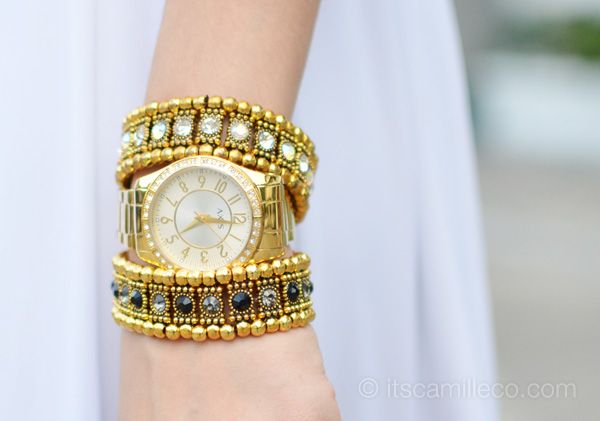 Axis watch
I've said this before and I'll say it again, watches aren't just for functionality. I'm sure most of you like to multitask like me. We do so many things and try to achieve as many as we can like there's no tomorrow. Time is definitely essential and we can not go by a single day without getting all time-conscious. Needless to say, I understand how important and convenient it is to have a watch with you at all times, but that doesn't mean they should become eyesores. They don't have to ruin your outfit. Gone are the days when you have to sacrifice style for function. Watches are great accessories too!  I mean take a look at my Axis watch. It goes so well with my beaded armcandy! Axis lets you express yourself and make a statement through their unique watches. They offer a wide variety of designs to suit your personality and outfit without burning a hole through your pocket. How much do you think does my watch cost? Even with these pretty stones, it's actually still very affordable! So what are you waiting for? Get your very own Axis watch and make your time count, fashionably!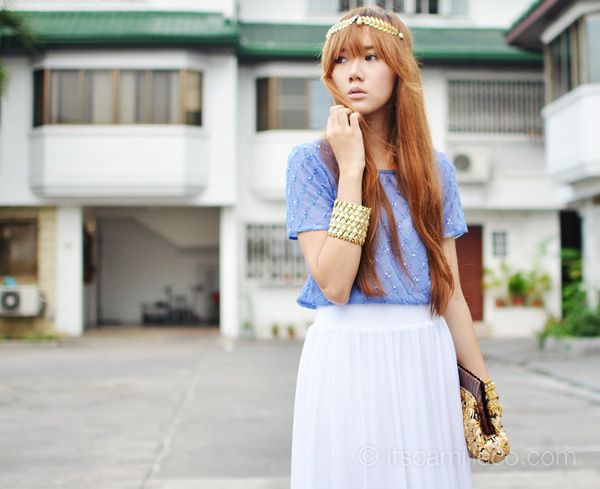 [button link="http://lookbook.nu/look/3673225″ size="small" bg_color="#e5b3b9″ window="yes"]Hype this look at Lookbook.nu[/button]